Choose the perfect vacation rental
Top Vacation Destinations in Wyoming
Save up to 42%
Best Vacation Home Deals in Wyoming
Recommended Vacation Rentals in Wyoming
Find your perfect vacation rental in Wyoming: from $58 per night
Vacation rentals with Wi-Fi
Vacation Rentals With Fireplaces
Apartments and vacation rentals with a kitchen
Popular Rental Amenities in Wyoming
Above, you can find the most frequently used filters in Wyoming and the number of rentals that offer them. Most of the vacation rentals in Wyoming provide "internet" or "TVs," which makes it a wonderful vacation spot if you can't imagine a vacation without internet or you want to tune out with some TV time. Plan your vacation in advance if you want a rental with a sauna or you want a rental with a balcony or a patio. There are just 232 listed properties including "saunas" and 742 rentals with "balconies/patios."
7-Day Weather Forecast in Wyoming
Accommodations for your vacation in Wyoming
More than half of the properties (50.28%) in Wyoming are hotel rooms. They are the most common accommodations in this destination. In addition, the median nightly price of hotel rooms in this destination is $214, and the median size is 430 ft². Furthermore, these properties are optimal if you're going in a group of 3, it represents the average number of vacationers hotel rooms can accommodate in Wyoming. If you are searching for another type of accommodation, you can find many other offers, such as house rentals, which are another popular property type in Wyoming. Our data reveals that the standard price of house rentals is $1,006 a night for an area of 2,830 ft².
Explore the Wild West by Staying at a Vacation Rental in Wyoming
Located in the mountainous region of Western America, Wyoming is the least populous of all the US states. Vacationers are attracted to Wyoming because of the sheer number of national parks as well as the Wild West culture that can still be found there.
You will find plenty of opportunities to engage in outdoor activities such as camping, hiking and wildlife spotting in Wyoming. Choose to stay at one of the vacation homes in this state because these rentals let you explore the sights from a comfortable base.
What are the best places to discover the arts and culture of Wyoming?
Historical Attractions to See in Wyoming
Fort Laramie was once a private fur-trading post, however during the Plain Indian Wars it became one of the most important military posts in the state. Today the Fort Laramie National Historic Site offers an insight into the interesting history of this place. Several artifacts lincluding weapons and uniforms are on display at this site.
The Casper National Historic Trails Interpretive Center offers a unique interactive experience exploring the old pioneer trials. It also tells you about the important a role these trails played in American history. Here you will find presentations that tell the story of the first settlers in Wyoming, the California Trail, the Oregon Trail and the Mormon Trail.
What are the best activities for families in Wyoming?
The Best Activities for Families in Wyoming
Wyoming is grounded in its Old West heritage. Cheyenne is home to some of the world's largest rodeos, which are fun for the whole family. But Wyoming family vacations are also about exploring the state's amazing natural wonders. Wyoming's biggest draw is Yellowstone National Park, an immense 3,500-square mile protected wilderness area with otherworldly geological formations, endless hiking trails, hundreds of native animal species, and incredible panoramic viewpoints.
Don't miss seeing Old Faithful, the most famous of Yellowstone's routinely erupting geysers, or the colorful Grand Prismatic Spring, the largest hot spring in the United States and third-largest in the world, which looks straight out of a coloring book. Other geothermal marvels include the still-active Yellowstone Caldera supervolcano and spectacular Yellowstone Lake, which sits nearly 8,000ft above sea level and provides great family boating and fishing opportunities.
Yellowstone isn't the state's only area of natural wonders, though. South of Yellowstone, Grand Teton is a staggering mountain peak surrounded by dozens of hiking trails, suiting anyone from young children to expert climbers. In the east of the state, Devils Tower is an eye-catching geological formation held sacred by Native American tribes that's also a designated National Monument.
Of course, Wyoming family vacations during winter are all about skiing and snowboarding in its marvelous mountains. Jackson Hole is home to some of the most challenging ski runs and best-known ski resorts in the country. There's no end to winter activity options here, whether on the slopes or relaxing in town.
What are the best events and festivals in Wyoming?
Annual Festivals to Attend in Wyoming
Wyoming hosts numerous festivals throughout the year most of which reflect the art and culture of this state. The Hot Air Balloon Festival first began in 1981 to celebrate the 75 years of the city of Riverton. This festival takes place during the third weekend of July every year at the Central Wyoming College Athletic Field.
If you are into reenactment events do not forget to check out the Green River Rendezvous in Pinedale. This annual festival is held during the second weekend in July. This festival reenacts the events of 1830s when the trappers, Indians, Mountain Men and travelers gathered together to barter and sell items.
Frequently Asked Questions
How much does it cost to rent a vacation rental in Wyoming?
The price for Hotel rooms and House rentals in Wyoming is $58 per night.
How many vacation rentals are available to book in Wyoming?
There are currently 7940 vacation homes in Wyoming to browse and book for your next trip.
What amenities are most popular for vacation homes in Wyoming?
If you're looking to book a vacation rental in Wyoming, the most common amenities others search for are houses with internet, TVs, and pools.
How many vacation rentals are in Wyoming?
Discover 7940 vacation rentals available to book in Wyoming.
Are pets allowed in vacation rentals in Wyoming?
Finding a cabin rental in Wyoming that allows dogs is definitely possible, with 1,160 pet-friendly homes on offfer.
What's the best time of year to travel to Wyoming?
July and August are typically the warmest months in Wyoming with temperatures around 84 °F. February and December in Wyoming are the coldest, with 15 °F on average.
We list offers from thousands of providers, including: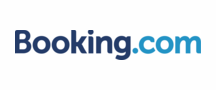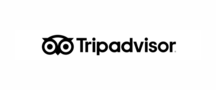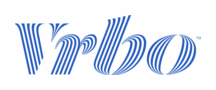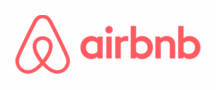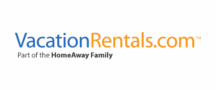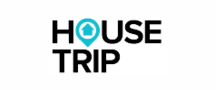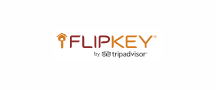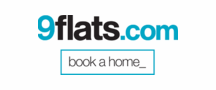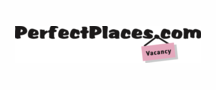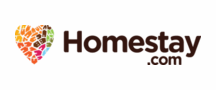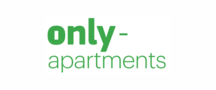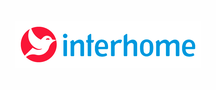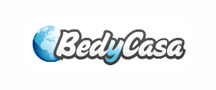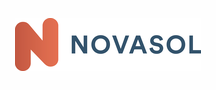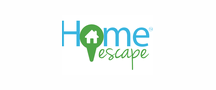 Explore More Vacation Ideas