Choose the perfect vacation rental
Recommended Vacation Rentals in Woodland
Find your perfect vacation rental in Woodland: from $60 per night
Vacation rentals and apartments with air conditioning
Vacation homes and cottages with a garden
Vacation rentals with Wi-Fi
Popular Rental Amenities in Woodland
Many vacationers spend more time comparing the vacation rentals offering a pool. Two-thirds of the rentals have one in this destination. Also, more Hotel rooms have pools than any other type of accommodation. They are a great choice if you go in a group of 4, as that is the number of people they can welcome on average. Among these vacation rentals, 43 of them are situated within 2 miles of water.
From Honey to Heritage Houses with a Vacation Rental in Woodland, CA
Nestled in northern California, Woodland is a vibrant and diverse community set amid farms and lush fields. Spend a weekend relaxing in a comfortable vacation rental, as you venture out to explore the attractions and beauty of this lovely destination. Whether you're on a family vacation or a romantic escape in a luxury villa, the numerous highlights in Woodland will provide lasting memories.
Where to find the best food in Woodland?
Local Dining Scene
Woodland boasts some of the best dining spots in California's Central Valley. The service at Morgan's On Main is always friendly and welcoming, while the dishes are all about honest, home-style cooking and comforting flavors. Whether you check in for an artful appetizer, their famous grilled chicken, or the signature steaks, your appetite will be satisfied each time you visit.
Or pop into Maria's Cantina for a taste of Latin-inspired cuisine. The chefs here strive to blend old-world traditions with new-world flavors using farm-to-table ingredients. Ensure you try their mouthwatering fajitas and fried fish topped with Suiza sauce.
Sakura Japanese Steakhouse & Sushi, meanwhile, offers high-quality dishes from Japan and beyond, created by passionate chefs. The eclectic menu features favorites such as pizza and salads alongside sushi and other Japanese delicacies.
What are the best places to discover the arts and culture of Woodland?
Woodland's Fascinating History
There's an array of historical landmarks to discover in Woodland. A stroll down First Street leads you to well-preserved homes that date back to the 1860s. The houses, set along the beautiful tree-lined street, epitomize Woodland's proud local heritage.
College Street features several upscale house styles, including craftsman bungalows, Queen Annes, and Victorian-era designs. Step back in time as you admire these heritage buildings or even learn more about them as part of an insightful tour. Some of the houses belonged to notable local figures including a bank president and a Congressman, and a good tour guide will be able to shed more light on the stories behind the houses and their former residents.
Spend a day touring the expansive Woodland Cemetery, home to elaborate marble monuments protected by century-old ornamental palms and beautiful shady trees. This poignant site pays homage to the accomplishments of Yolo County's pioneers, such as politicians, soldiers, firemen, and teachers.
What are the best nightlife spots in Woodland?
Exciting Nightlife
Woodland's bar and nightlife scene is well worth diving into. All-Stars Sports Bar is a locals' favorite due to its regular coverage of games and a meet-and-greet opportunity with stars, both past, and present. Blazing DJ sets keep the party pumping all night long.
Over at Brown's Corner, you'll find the best ambiance for a family evening out. The bar has a wide variety of liquors and beers, making it the perfect spot to relax as you sip your favorite drink and share stories of the day's adventures.
Wind up your night-time escapades by stopping at Kenny's Bar and Grill. The impressive array of motorcycles and carefully curated food and drink menu make this joint unbeatable for a lively night out on the town.
Where are the unique attractions in Woodland?
Places to Visit in Woodland
There are many top attractions to explore close to the house rentals in Woodland. Visit Velocity Island Park to enjoy a wide variety of exciting activities, including paddleboarding and beach volleyball. This really is somewhere for the whole family to come together, and there's no better way to wind up your visit than with a meal in one of the numerous lakeside dining spots.
Also be sure to head to the Bike Garage, where you can buy or hire a bike and explore the area around Woodland. The experts who run this not-for-profit organization are passionate about all things bike-related and can give you useful safety tips and even recommend local biking trails. If you bring your bike on vacation with you and need something fixed, they'll also be happy to help.
A vacation in Woodland wouldn't be complete without a trip to Woodland's most unique destination, Dead Cat Alley. As you wander through this open-air art gallery, expect to see at least thirteen cat murals that are part of the Art Center's Nine Lives Project on top of the nearby building. You'll also have the chance to meet friendly and creative locals.
What are the best events and festivals in Woodland?
Woodland's Traditional Festivals
Visitors to Woodland are treated to vibrant community events and festivals all-year round. If you're visiting in the first week of May, join the locals and other guests in marking the California Honey Festival. Honey vendors gather along Main Street to market and promote their delicious products.
In April, the Yolo County Fairgrounds hosts Woodland Celtic Games & Festivals. The event features competitions themed around education, arts, and entertainment. Stall holders also showcase different cultures, history, and cuisine, making this a fantastic all-rounded family day out.
We compare more than 2,000 providers, including: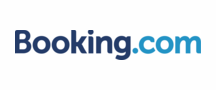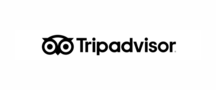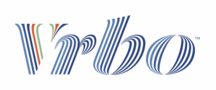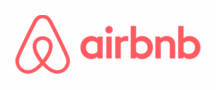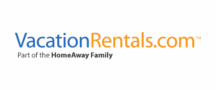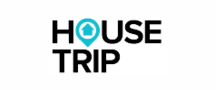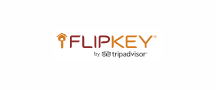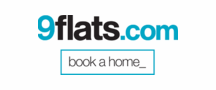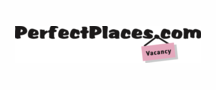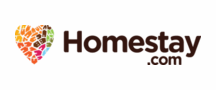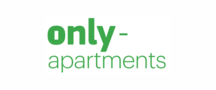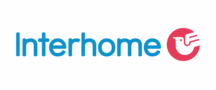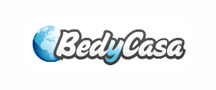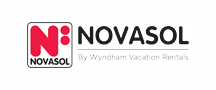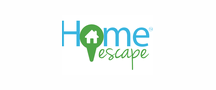 Vacation Destinations Near Woodland
Vacation Rentals