Choose the perfect vacation rental
Top Vacation Destinations in Wisconsin
Save up to 69%
Best Vacation Home Deals in Wisconsin
Find a welcoming rental for as little as $64 per night by searching among the 26657 properties featured in Wisconsin. All of the accommodations from the different providers are instantly compared by our algorithm , allowing you to save up to 65%.
Recommended Vacation Rentals in Wisconsin
Find your perfect vacation rental in Wisconsin: from $64 per night
Vacation Houses With Pools
Dog-Friendly Vacation Rentals
Best vacation rentals with a balcony
Popular Rental Amenities in Wisconsin
Use filters to find an offer matching your requirements among the 26629 properties in Wisconsin. HomeToGo's data reveals that "internet" and "TVs" are the most commonly offered features in Wisconsin. Plan your vacation in advance if you want to sweat it out in a sauna or you want a rental with a jacuzzi. There are just 974 listed properties providing "saunas" and 1,933 rentals including "hot tubs."
Price and Availability Index in Wisconsin
Vacation Rental Price Information in Wisconsin
We analyzed vacation houses, cottages and apartments to display a price graph showing the average price per night in Wisconsin. Vacation rental prices are the highest in December (12/11 - 12/18). Prices are more affordable in January (1/8 - 1/15).
Rental Availability Information in Wisconsin
This graph shows the vacation rental availability rate for the next twelve months. The week with the highest booking rate is in December (12/25 - 1/1). Only 41% of the rentals are still available. It will be easy to find a rental that suits you in a week of August (8/27 - 9/3), as 89% of the rentals are still available.
7-Day Weather Forecast in Wisconsin
Accommodations for your vacation in Wisconsin
In Wisconsin, hotel rooms are the most common accommodations being offered. In addition, the median nightly price of hotel rooms in this destination is $162, and the average size is 390 ft². Furthermore, these rentals are a great option if you're going in a group of 4, it represents the average number of people hotel rooms can welcome in Wisconsin. If you would prefer something else, you can search many other available options, such as house rentals, which are the other very typical type of property in Wisconsin. Our data reveals that the average price of house rentals is $531 a night for an area of 2,040 ft².
Immerse yourself in nature with a Wisconsin cabin rental
Located in the Midwest of the USA, Wisconsin is associated with its dairy heritage, and is known as 'America's Dairyland'. Two of the Great Lakes are located here, and thousands of waterways and inland lakes crisscross throughout the lush region, making it popular with vacationers in search of a tranquil break. Explore wild and pristine natural attractions with the family, and consider a Wisconsin vacation rental for a rewarding getaway.
Arriving in Wisconsin
Wisconsin's largest international airport is the Milwaukee County's General Mitchell International Airport (MKE) which flies travelers to nearly 35 destinations across America. Depending on which part of the state you intend you stay at, you could either book a taxi or rent a car to get to your Wisconsin vacation rental. Alternately, bus coaches such as Badger Coaches, Coach USA and Lamers serve Waukesha, Johnson Creek, Madison, La Crosse, Minneapolis, etc. Make sure to check connections and timings in advance.
Where to find the best food in Wisconsin?
Wisconsin's culinary legacies
The German influence on Wisconsin's cuisine is evident through the presence of bratwurst (German sausages) at summer cookouts. Pack some to enjoy at your Wisconsin vacation home with a round of chilled beer. Those with a sweet tooth should sample the rich and creamy frozen custard made from egg — hard to find outside the Midwest.
Being America's dairy state, Wisconsin has plenty of dairy-related options such as fried cheese curds on offer. Eastern Wisconsin's Bouja soup, which is made from chicken, pork, beef and veggies, is influenced by the Polish population that once settled here. With all those lakes, the abundance on fish on offer is hardly surprising. Try the 'Friday All You Can Eat Fish Fry' served with delicious tartar sauce and fries. Wisconsin also offers exciting cheese factory tours where award-winning cheeses can be sampled.
What is the weather like in Wisconsin?
A good time to visit Wisconsin
Wisconsin enjoys two high seasons, namely summer and winter. Vacationers flock here between June to October for activities such as biking, fishing, swimming, and of course the summer festivals. Fall is quieter, causing prices of many Wisconsin vacation rentals to dip slightly.
The season picks up again from December through February when winter sports figure prominently on most itineraries. Make sure your Wisconsin vacation home is booked well in advance if you plan on coming in this period. No matter the season, you will the best prices if you choose to visit midweek.
What are the top sights in Wisconsin?
Places to visit in Wisconsin
Beyond its reputation for lakes and the dairy industry, the state of Wisconsin boasts a rich and well preserved cultural heritage. Explore Milwaukee's neighborhoods of Bay View, Brady Street, Bronzeville and Riverwest which are home to an eclectic mix of shopping boutiques, restaurants, and clubs. The capital city of Madison is best known for its majestic state capital building which has one of the world's largest domes. Madison's Olbrich Botanical Gardens, the UW Arborteum, and Henry Vilas Zoo are all worth a visit too.
The easygoing Door County has much to offer starting with its breathtaking Peninsula State Park that houses an observation tower perched high on a bluff, clean beaches, campsites and a lighthouse. Enjoy the apple and cherry orchard tours, boating options on Lake Michigan and the vibrant art communities.
What are the best places to discover the arts and culture of Wisconsin?
Art and culture in Wisconsin
Wisconsin takes its Native American heritage very seriously. The Milwaukee Public Museum has an interesting European village, and rain forest replica, while the ambient lake facing Milwaukee Art Museum is built to resemble a sail boat. It houses 20,000 works of art and ancient objects spanning across centuries.
Madison meanwhile is home to the Wisconsin Veterans Museum which features life-size replicas of a WWI Sopwith Camel biplane. Visits to the Madison Museum of Contemporary Art, Chazen Museum of Art and Madison Children's Museum are recommended to get acquainted with the state's singular heritage.
What are the best activities for families in Wisconsin?
Activities with children
The kids will love Wisconsin for the sheer amount of fun activities that await. Wisconsin Dells is home to the world's largest water park, Noah's Ark. There's also the Mount Olympus go-karting park, mini golf courses, and the Wisconsin Ducks river tours. Take the kids to the world's greatest water ski show: Tommy Bartlett's Watershow.
Wisconsin truly offers something for everyone. Book your Wisconsin vacation rental and get ready for an unforgettable American sojourn into the land of lakes, lighthouses, waterfalls and caves.
Where are the unique attractions in Wisconsin?
Excursions and activities in Wisconsin
Wisconsin offers overland activities such as hiking, bicycling and cross-country skiing, as well as fishing, boating and swimming opportunities. The adventurous Ice Age National Scenic Trail that runs along for more than 994 miles is ideal to experience the state's recent natural history. Equally majestic is the Apostle Islands National Lakeshore carved by fierce winds and waves creating caves and rocky outcrops.
What are the must-see attractions in Wisconsin?
Delve into Wisconsin
Peninsula State Park
This park in Door County has several biking trails with scenic view points. Canoes, tandems, kayaks and bicycles can be rented at Nicolet Beach, where you'll also find a café serving snacks and ice-cream.
Wisconsin State Capitol
Take the informative free guided tour at this State Capitol building designed by Frank Lloyd Wright. The natural skylights are particularly beautiful, whilst the square outside is replete with shopping and dining options.
Olbrich Botanical Gardens
A Madison city treasure, these gardens house the Bolz Conservatory, a shallow reflecting pool and a Thai pavilion with plenty of benches to rest on. Entry is free.
Rick Wilcox Magic Theater
Dramatic lights and flamboyant costumes await in this theater where seasoned performers Rick and Suzan Wilcox weave magic and comedy together.
Lambeau Field
Home to the Green Bay Packers of the National Football League, Lambeau Field is the oldest continually-operating NFL stadium. Visit the players' tunnel and box areas via the guided tour.
Frequently Asked Questions
How much does it cost to rent a vacation rental in Wisconsin?
The price for Hotel rooms and House rentals in Wisconsin is $64 per night.
How many vacation rentals are available to book in Wisconsin?
There are currently 26629 vacation homes in Wisconsin to browse and book for your next trip.
What amenities are most popular for vacation homes in Wisconsin?
The most popular amenities for home rentals in Wisconsin include accommodations that have: internet, TVs, and pools.
How many vacation rentals are in Wisconsin?
Wisconsin has 26629 Hotel rooms and House rentals on offer to rent.
Are pets allowed in vacation rentals in Wisconsin?
Finding a cabin rental in Wisconsin that allows dogs is definitely possible, with 3,112 pet-friendly homes on offfer.
What's the best time of year to travel to Wisconsin?
If booking a vacation rental in Wisconsin, consider that rainy season is usually in January or April, with September often being the driest.
We list offers from thousands of providers, including: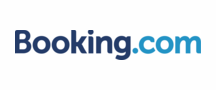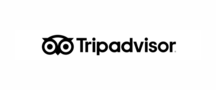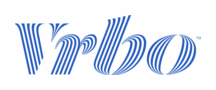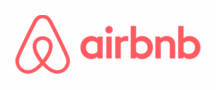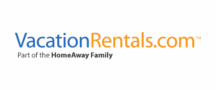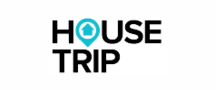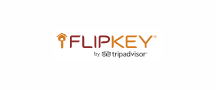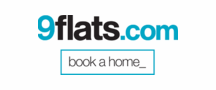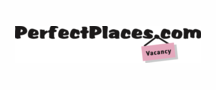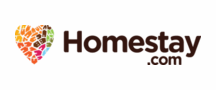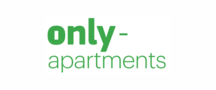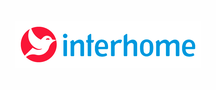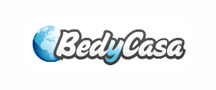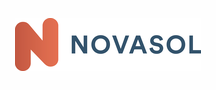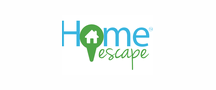 Explore More Vacation Ideas