Choose the perfect vacation rental
Recommended Vacation Rentals in Wilmington
Find your perfect vacation rental in Wilmington: from $44 per night
Vacation rentals and apartments with air conditioning
Vacation rentals with Wi-Fi
Apartments and vacation rentals with a kitchen
Popular Rental Amenities in Wilmington
Nearly a quarter of the accommodations in Wilmington are pet-friendly, which makes it a suitable vacation spot for pet owners. If this is a top requirement for you, have a look at the hotel rooms in Wilmington. It is the most pet-friendly accommodation type there. You will also find different accommodation options if you want to stay near the city center, as a few of the pet-friendly accommodations are less than 2 mile away from the center of the city (0).
Planning your Wilmington Vacation
A small city by comparison to other US Cities, Wilmington, Delaware makes up for its size by being a bustling business hub. Located on the Christina and Delaware Rivers, this city has a population of about 70,000 and is full of cultural life. The city offers a number of museums ranging from historical museums to modern art galleries, several theaters and a number of parks and outdoor areas. Wilmington is easily accessed by train or bus. Passengers traveling by air can fly to Philadelphia and then make the short journey to Wilmington via bus or train. It's a great central location to make day trips to New York, Philadelphia, or D.C.
Where to find the best food in Wilmington?
Dining in Wilmington
Take advantage of Wilmington's proximity to the Christina River by eating at Banks' Seafood Kitchen and Raw Bar for riverfront views, oysters, and innovative menu items. They have plenty of specials on rotation, like happy hour, lobster dinner, weekly Clams Casino nights, and half-priced oyster nights.
For a more casual dinner out in Wilmington, head over to Pizza by Elizabeths. This fun-looking establishment has walls covered in images of famous Elizabeths from history and around the world. The menu has an extensive list of over 60 toppings to choose from, including goat cheese, rosemary onion sautés, and mushroom duxelles sauce.
What are the best places to discover the arts and culture of Wilmington?
Arts & Culture in Wilmington
Catch a show at The Candlelight Theatre. This theatre is located historic Ardentown, just a few minutes from downtown Wilmington, and its specialty is to combine fine dining with superb musical theatre entertainment. Check out its schedule in advance for tickets and showtimes.
Spend the day admiring at artworks in the Delaware Art Museum. Located in Kentmere Parkway, this museum holds a collection of over 12,000 artifacts and pieces of art. Founded in 1912 by the Wilmington Society of the Fine Arts, the museum portrays a collection of American art and illustration from the 19th and 21st century and the English Pre-Raphaelite Brotherhood movement.
What are the best nightlife spots in Wilmington?
Nightlife in Wilmington
End your day with a cold glass of beer at Ulysses. This establishment, named after the famous novel by James Joyce, takes after the classic gastropub, which means you will be able to find late-night food along with a nice selection of traditional ales. Ulysses is proud of their fresh local ingredients and farm to table selections. Be sure to stop by during happy hour to make the most of the wide drink selection and bar snacks.
Try out Oddity Bar for great drinks, live music, drag shows, and bingo nights. The decor is as the name suggests, from red walls and checkered floors to a raccoon eating Cracker Jack. Or walk just down the street for the Dead Presidents Pub and Restaurant for an Oval Office themed dining and drinking experience.
Where are the unique attractions in Wilmington?
Afternoon activities in Wilmington
Spend the afternoon strolling around the Nemours Mansion. This mansion was built by Alfred du Pont in a late 18th-century French style of architecture. The stunning gardens were inspired by Versailles and surround the whole mansion, especially beautiful to visit on a sunny spring day. The Mansion is currently open for visitors from May to December.
Other charming gardens to visit on an afternoon are the Longwood Gardens, just a short drive over state lines. Located on over 1,000 acres of land, Longwood is one of the most famous botanical gardens in the country for good reason. Explore expansive meadows, topiary gardens, indoor exhibits, fountains, children's gardens, and seasonal displays. Be sure to check the website in advance to see what events are on deck and what's blooming now. Longwood is famous for its orchids, and you can take guided tours and learn how to successfully grow your own.
We compare more than 2,000 providers, including: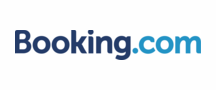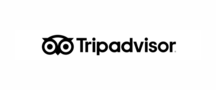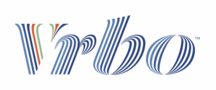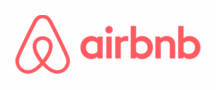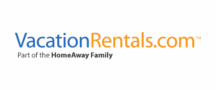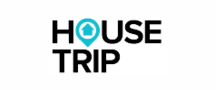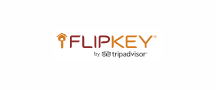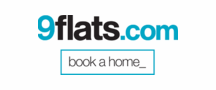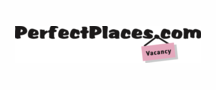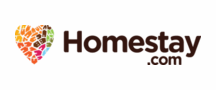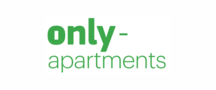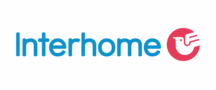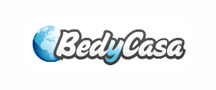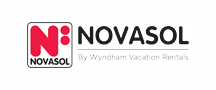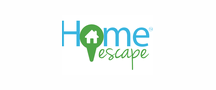 Vacation Destinations Near Wilmington
Vacation Rentals