Choose the perfect vacation rental
Save up to 41%
Best Vacation Home Deals in Wilmington
Compare and find a rental matching your expectations among the 1188 beautiful rentals from different vacation rental websites in Wilmington. With HomeToGo, you can immediately compare the prices of each listed rental to find the best deal and save up to 41%.
Recommended Vacation Rentals in Wilmington
Find your perfect vacation rental in Wilmington: from $48 per night
Apartments and vacation rentals with a kitchen
Apartments With Balconies or Patios
Vacation rentals with Wi-Fi
Popular Rental Amenities in Wilmington
The above filters will help you find your dream rental in Wilmington. You can easily search and find a property meeting your expectations in Wilmington if you need internet access during your vacation or you never miss an episode of your favorite show, as most accommodations offer "internet" or "TVs." Not as many rentals in Wilmington are available if you bring your pet everywhere or if you want to go fishing as "fishing" and "pets Allowed" are not very common amenities in Wilmington.
The Weather in Wilmington
7-Day Weather Forecast in Wilmington
Accommodations for your vacation in Wilmington
365 among the 1228 listed properties in Wilmington are hotel rooms. They account for many of the accommodation types in this destination (66.12%). In addition, the median nightly price of hotel rooms in this destination is $171, and the average size is 470 ft². Furthermore, if you are going in a group of 4, hotel rooms are the perfect type of accommodation in Wilmington, as they usually welcome this exact group size. If you would like to rent something else, you can search many other available options, such as house rentals, which are another typical type of accommodation in Wilmington. Our data shows that the average price of house rentals is $246 a night for an area of 1,350 ft².
Experience Wilmington's Cultural Cornucopia From Your Vacation Rental
With its charming river district, historic neighborhoods and location on the gorgeous North Carolina Atlantic coastline, Wilmington and its vacation rentals are the ideal choice for an all-American getaway. Ocean-facing villas and rental apartments capture the essence of beach living with large windows overlooking the Atlantic and open verandas to take in the excellent views. With three nearby beaches, first-rate restaurants serving locally-caught seafood and attractions to satisfy the whole family, Wilmington offers an unforgettable beach vacation along with the amenities of a lively city.
The city has a diverse population including African American, Jewish and Caribbean culture. Wilmington is also known for its arts scene. America's oldest theater plays host to music and international cinema events, and Wilmington has much to offer the inquisitive visitor.
How to get to Wilmington?
How to Get to Wilmington, NC
Flying to Wilmington
Located in the south-eastern corner of North Carolina, Wilmington is served by an international airport making it easily accessible by air from numerous cities across the country including New York, Atlanta, Washington DC, Chicago, and Orlando. In addition to these direct flight routes, visitors can reach Wilmington by air via a connection at one of the aforementioned cities.
Driving to Wilmington
Several major highways terminate or pass through the town too. Route 40 travels northwards to the city of Raleigh, with route 95 continuing to Richmond and beyond in the adjacent state of Virginia. Route 74 connects Wilmington to Charlotte, one of the state's most important and largest cities, with a drive time of approximately 3 hours and 30 minutes. Both Charlotte and Raleigh have international airports with car hire facilities should you wish to fly directly from a destination not served by Wilmington.
Where to find the best food in Wilmington?
Where to Eat in Wilmington, NC
With its splendid coastal location, much of the cuisine here is centered around seafood. Wilmington restaurants also incorporate many flavors originating from southern America making the range of dishes both delicious and unique. For a casual seafood lunch, local favorites include The Boathouse and Carolina Fish Fry, serving up hearty plates of home-style cooking at affordable prices. Boca Bay is a little more upscale and is an excellent choice for an evening meal - choose to dine either inside or on the covered patio.
For some of the most original dishes in town head to 22 North. The ever-changing daily menu reflects not only what is in season, but also what is available at local markets that very day. The fish-based restaurant Catch is another eatery which sources all its ingredients from local farms and is headed by the esteemed chef Keith Rhodes.
What is the weather like in Wilmington?
What to Pack for Your Visit to Wilmington, NC
A holiday rental in Wilmington is a superb base for enjoying this sun-kissed corner of North Carolina. Golden beaches and sweeping boardwalks are yours to explore during the warm summer months, when light clothing is required. As well as beachwear for the daytime, light clothes and comfortable shoes are a must for attending evening concerts and heading out for alfresco dinners at the beach-side restaurants. Sunscreen, hats, and sunglasses are also essentials when traveling in the summer months, when temperatures regularly reach the mid-80s.
During the shoulder seasons of early spring and late autumn, temperatures can be noticeably cooler, especially in the evenings. If you book a Wilmington rental home during these periods, it is advisable to pack long trousers and a jacket for the evening. With its opportunities for outdoor pursuits, boots, and other hiking wear is recommended if you plan on exploring on foot. Whenever you decide to visit Wilmington, a light raincoat may be necessary to stay dry in the occasional but sometimes unpredictable showers.
What are the best places to discover the arts and culture of Wilmington?
A Cultural Mecca
The launch site of Wilbur and Orville's first successful aeroplane flight is an an important historic location. Visit the birthplace of aviation at the Wright Brothers National Memorial. A boulder marks the 1903 feat of engineering and a fascinating visitor's center brings it to life. The Fort Raleigh National Historic Site is the location of the lost colony of 116 British explorers who disappeared from their Roanoke Island settlement. Between May and August you can see a musical reenactment staged at the visitor center.
What are the best activities for families in Wilmington?
Fear Factor
It is only appropriate that you face your fears whilst in Cape Fear. Visitors are fascinated by the Serpentarium where giant constrictors and crocodiles can be observed safely behind glass. Presented by the herpetologist Dean Ripa, you will gain insights into these amazing creatures. Kids will be enthralled by the live feedings on weekends at 3pm.
Where are the unique attractions in Wilmington?
The Best Beaches Near Wilmington, NC
Sitting alongside the historic neighborhood and river district are three fantastic beaches, all of which have their own unique characteristics. Carolina Beach offers a relaxing, family-friendly atmosphere and has the added benefit of being close to the amenities of town. It also hosts many events across the summer months. Wrightsville Beach is the region's premier water sports destination, being voted one of the world's best surf destinations. As well as kayaking, surfing and paddleboarding opportunities, wellness facilities such as spas and massage services are also plentiful, so there's something to suit everyone.
For unparalleled beauty, there is no better choice than Kure for a beach rental. Small but with a lot of charm, this quaint beach town is known for having the Atlantic's oldest fishing pier. Animal demonstrations and live feeding programs also take place at the nearby NC Aquarium.
What are the must-see attractions in Wilmington?
Wilmington's Hidden Gems
USS North Carolina (BB-55)
This United States Navy battleship was the lead ship of the North Carolina class. She served from 1941 to 1947 and participated in the Second World War, as well as major missions in the Pacific. Today the ship is a museum.
Airlie Gardens
These gardens are home to the 467-year-old Arlie Oak, as well as views of Bradley Creek, ten acres of freshwater lakes, and over 100,000 azaleas. These long established formal gardens are full of walking trails, wildlife and historic structures and sculptures that you and your social media followers will love.
Bellamy Mansion
A historic example of antebellum architecture, this 150-year-old house represents the cutting edge of style and technology of its day. It is now a museum of history and design arts, hosting lectures and workshops throughout the year as well as temporary exhibits.
Cape Fear Museum
North Carolina's oldest museum, the Museum of History and Science first opened its doors in 1898. The collection spans regional, national and international art, history and science artifacts but recently gained a more local focus.
Thalian Hall
One of the United States' oldest theaters, Thalian Hall has been in almost continuous use since it first opened in 1858. Each year it stages over 250 events, shows and films. Events held at the hall range from ballet to pop, folk and jazz and independent cinema. There is something for everyone at this reverend playhouse.
Frequently Asked Questions
How much does it cost to rent a vacation rental in Wilmington?
The price for Hotel rooms and House rentals in Wilmington is $48 per night.
How many vacation rentals are available to book in Wilmington?
There are currently 1211 vacation homes in Wilmington to browse and book for your next trip.
What amenities are most popular for vacation homes in Wilmington?
Most travelers search for internet, TVs, and pools when booking a vacation rental in Wilmington.
How many vacation rentals are in Wilmington?
Wilmington has 1211 Hotel rooms and House rentals on offer to rent.
Are pets allowed in vacation rentals in Wilmington?
Finding a cabin rental in Wilmington that allows dogs is definitely possible, with 97 pet-friendly homes on offfer.
What's the best time of year to travel to Wilmington?
July and June are typically the warmest months in Wilmington with temperatures around 91 °F. January and February in Wilmington are the coldest, with 35 °F on average.
We list offers from thousands of providers, including: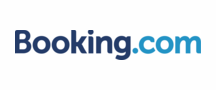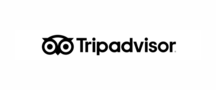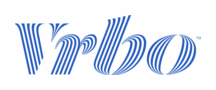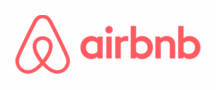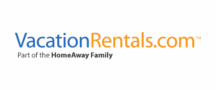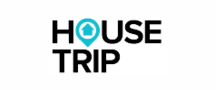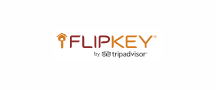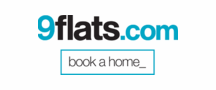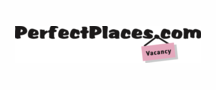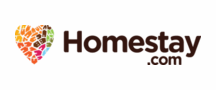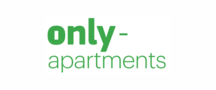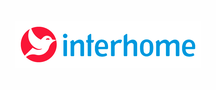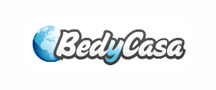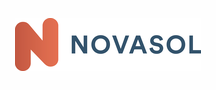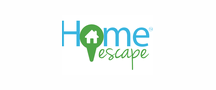 Vacation Destinations Near Wilmington
Explore More Vacation Ideas