Save up to 35%
Best Vacation Home Deals in Weymouth
Find a rental that fits your needs among the 1,462 unique properties from several partner websites in Weymouth. Using HomeToGo you can directly compare the prices of each listed property to find the best deal and save up to 35%.
Recommended Vacation Rentals in Weymouth
Rent a vacation accommodation in Weymouth: from $33 per night
Vacation Homes With Fishing Spots Nearby
Best Dog-Friendly Rentals
Apartments With a Balcony or Patio
Popular Rental Amenities in Weymouth
Choose a filter above to look for an accommodation matching your requirements among the 1,462 rentals in Weymouth. Weymouth is the perfect place to look for an accommodation if you never miss an episode of your favorite show or you can't imagine a vacation without internet, as the most frequently offered features are "TVs" and "internet." Plan your vacation in advance if you enjoy soaking in the hot tub or you want to sweat it out in a sauna. There are just 28 listed rentals providing "Jacuzzis" and 35 accommodations providing "saunas."
Price and Availability Index Weymouth
Vacation Rental Price Information in Weymouth
The graph shows average prices of rental prices in Weymouth for the next twelve months. The most expensive prices are in August (8/4 - 8/11). Prices reach an average of $223 per night. Prices decrease in a week of November (11/17 - 11/24), where average prices are $100.
Rental Availability Information in Weymouth
Have a look at the above graph to see the global availability of vacation rentals in Weymouth. The week with the highest booking rate in the next 12 months is in August (8/4 - 8/11), where 80% of the vacation rentals are booked. The week with the highest percentage of available rentals is in October (10/6 - 10/13).
The Weather in Weymouth
You can see our climate diagram above. During July, maximum temperatures go up to more than 71° No heat wave is expected in January, where minimum average temperatures usally hit a 35° low. The month of September has nice weather with only 14 rainy days.
Weymouth Vacation Rentals: Unwind in this charming seaside town
Welcome to Weymouth, one of Dorset's most beautiful seaside resort towns and a wonderful place to spend your vacation in England. This sunny and warm town is known around the country for its outstanding golden beaches, ancient coastline and unique seaside culture. See this wonderful place for yourself and find out what Weymouth has to offer.
Come to the city of Weymouth and rent fantastic accommodations from the wide range of Weymouth vacation homes available, so you can see this breathtaking place in your own time and at your own pace.
Journey into Weymouth
There are different ways to travel to this lovely seaside slice of Dorset. Weymouth is served by Bournemouth's international airport, from which there are many ways of reaching your vacation home in Weymouth. To travel with public transport from the airport, simply take the A1 bus into Bournemouth and then hop on a south-west train which will take you directly into Weymouth. There are also taxis and coaches available to you at the airport if you want to opt for comfort and convenience. You also have the option of renting a car at the airport, then taking the A31 and then the A35 motorways directly into Weymouth.
If you are traveling from other places in the United Kingdom by car, all major motorways diverge in Dorchester. From there it is a quick hop along the A354 motorway to Weymouth. Remember to book a Weymouth vacation rental so you will have a place to call home in this buzzing harbour city.
Weymouth and its climate
The city of Weymouth is renowned throughout the United Kingdom for having some of the longest sunshine hours in the country. With warm summers and mild winters, this incredibly mild spot is the perfect place to spend a vacation. Here you can utilise the sunshine to your full advantage. Experience the outdoors by traversing the gorgeous waterfront and city streets, walking along the golden beaches, and hiking the region's many trails.
Discover Dorset's amazing Jurassic coast by walking along or under its staggering cliffs, and rocky shores. This pristine place is made perfect by the sunshine and beautiful weather throughout the day. Come to Weymouth and choose from the many Weymouth vacation rentals, so you can enjoy days filled with sunshine.
Weymouth and its sights
Weymouth is known throughout the country for its fantastic beaches and sights. When you stay in a Weymouth vacation rental, you can explore all this and more at your leisure. The city's famed beach is an incredible place to spend a sunny day, with golden sand, warm waters, and a lovely café culture. With its close proximity to the inner city, Weymouth's beach can be easily accessed when you rent one of the Weymouth vacation rentals in town. Be enthralled by one of the most loved locations in Weymouth, the amazing Jurassic Skyline, a tower with an observation deck that allows a 360-degree view of Dorset's incredible ancient coastline, which is also a UNESCO world heritage site.
If you are interested in more recent history, visit the city's many castles and fortresses. Nothe Fort is an impressive Victorian military fortress built on the Weymouth Harbour. This well-kept citadel is a fantastic sight for any lover of Dorset's historical past, and for anybody who wishes to be amazed by dramatic Victorian architecture. Sandsfoot Castle is another military structure, however this much older fort was built in the early 17th century. This crumbling ruin has a certain air of incredible history and is a must-see historical landmark in this region.
Weymouth's art and culture
Weymouth's interesting culture and arts scene caters to all tastes; whether you are a lover of theater or galleries, this city has you covered. Visit the town's fantastic Weymouth Pavilion, the number one place to go for live entertainment and events. This grand place has a large concert hall which presents a variety of performance art, from opera to modern theater. The building also contains a large ball room, known as the Ocean Room, which hosts a number of cultural events on a weekly basis.
Cultural events readily occur throughout the year here, including famed events such as the Weymouth Carnival and the Dorset Seafood Festival. If fine art is to your taste, Weymouth has a range of small art galleries like the Leighton Art Gallery and the Cove Gallery, which are both located in close proximity to the city center. Weymouth vacation rentals make the perfect base for exploring this wonderful town which is rich in culture.
Sights & things to do in Weymouth
Weymouth attractions: sand, castles and sea
Weymouth Beach
Three miles of golden sand lie right by Weymouth's historic harbour and town center. Offering traditional seaside attractions, such as puppet shows and trampolines, Weymouth Beach is perfect for families.
Weymouth Harbour
This quaint 17th c. harbour houses yachts, ferries and sailboats and offers charming cafes on Hope Square.
Nothe Fort
This Victorian military fort was an important base for navies from Britain and American in World War II. There is a museum, café and even a kid's zone.
Abbotsbury Swannery
The only managed colony of nesting mute swans in the world is at Abbotsbury Swannery. Visit the romantic white birds in their natural habitat.
Sandworld Sculpture Park
Two thousand tons of Weymouth sand is sculpted into a variety of shapes by sand artists from all around the world. Exhibitions are held in the marquee, and visitors can have a go at making their own sculptures.
We compare more than 300 providers, including: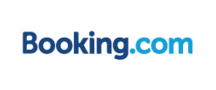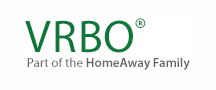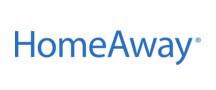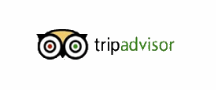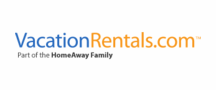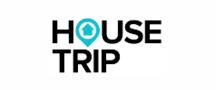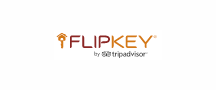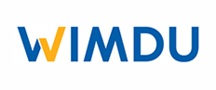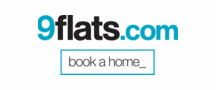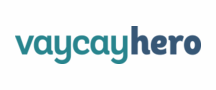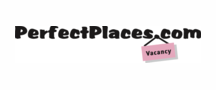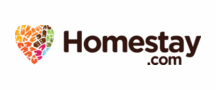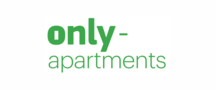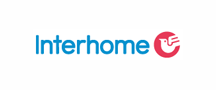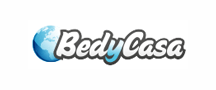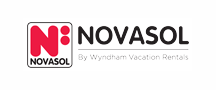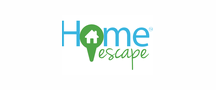 Vacation Destinations Near Weymouth