Choose the perfect vacation rental
Recommended Vacation Rentals in Waterbury
Find your perfect vacation rental in Waterbury: from $30 per night
Vacation Houses With Pools
Dog-Friendly Vacation Rentals
Apartments With Balconies or Patios
Popular Rental Amenities in Waterbury
Filters are provided so you can tailor your search and find a great property in Waterbury. In Waterbury, 45 properties include "internet". So, if you need internet access during your vacation, use the internet filter to compare these accommodations. You could even compare and find properties if you love sweating the stress away in saunas (1 rentals include "saunas" in Waterbury) or if you need a crib for your baby (1 rentals in Waterbury include "cribs").
Explore New England From a Waterbury CT Vacation Rental
Formerly a center of brass production, the Connecticut city of Waterbury is home to numerous historical buildings as well as some great enduring cultural institutions. From this centrally-located city, it's also easy to drive on to other parts of Connecticut, including attractive coastal areas up and down the Long Island Sound. Among house rentals in Waterbury, you can choose from a range of comfortable single family homes with yards as well as downtown condos and privately run bed and breakfasts. Waterbury house rentals are fairly varied, so no matter the size of your group, you'll be able to find suitable lodging.
Where to find the best food in Waterbury?
Great Casual Local Dining
Head to the downtown Waterbury area not far from the city's main train station and the Mattatuck Museum, and you'll find plenty of independent restaurants. Italian cuisine is particularly well-represented throughout the city. For upscale Italian, head to Signatures (in addition to great food, they also offer live music) and for Italian in a notably old-school, charming atmosphere, try Diorio Restaurant & Bar. To the southwest of the city, yet more Italian can be had at trendy La Tavola.
For something a bit different, plan a dinner at Lisboa Restaurante, a Portuguese spot specializing in steak and fresh seafood. If your group is looking for a casual, tasty lunch in a colorful atmosphere, don't miss Los Garcia Mexican Fusion, which is particularly popular for its authentic tacos and delicious corn on the cob.
What are the best places to discover the arts and culture of Waterbury?
Theater and Art in Waterbury
Kick off your Waterbury vacation with a visit to the Mattatuck Museum. Here you can learn more about the city's industrial past and general history, as well as check out work by notable Connecticut artists. A quirky bonus? The Mattatuck Museum also houses an exhibit featuring 15,000 buttons from all around the globe.
During the evening, head out for great performing arts. The Seven Angels Theater stages frequent performances ranging from Shakespeare's plays to popular musicals. For an even grander experience, check out what's on during your stay in Waterbury at the Palace Theater. Besides offering entertainment ranging from musicals to stand-up comics, the stunning theater itself is over a century old and is included on the National Register of Historic Places​.
What are the best activities for families in Waterbury?
Visiting Waterbury with the Kids
If your little ones simply need to let off some steam, take them over to Library Park or Waterbury Green, two of the city's great outdoor spaces. Be sure to pack a picnic! In summer, another fun place for families to spend some time in the sun can be found at Hop Brook Lake​, where you can both swim and fish, or explore nearby walking trails.
In the evening or during inclement weather, the whole family should head to Lakewood Lanes, the city's local bowling alley. The alley also offers an arcade, so even kids uninterested in bowling will find something to do. If you'd rather a more active afternoon or evening out, don't miss the the Roller Magic Waterbury Skating Center​. No need to pack your skates, as there are rentals available. Just be sure to confirm ahead of time that this popular roller rink isn't closed for a private event!
Where are the unique attractions in Waterbury?
Exploring Nearby Coastal Connecticut
One advantage of Waterbury house rentals is their proximity to the scenic shores of the Long Island Sound. The quaint town of Milford, for example, is fewer than 30mi. away. In warm weather, you'll want to hit the beach at Milford's Silver Sands State Park, while at any time of year, visiting one of the many restaurants you'll find downtown along and near Milford Harbor, makes for a lovely meal. If you're an avid sailor, this also a great place to rent a boat and get out on the water.
For a day out filled with culture, leave behind your Waterbury lodging and drive the 23 or so miles to New Haven, home to Yale University. Besides its attractive waterfront perch, New Haven offers tons to do in terms of museums. Take the kids to the Peabody Museum of Natural History and then on to the interactive Connecticut Children's Museum for a day of fun and enrichment. The adults in your group will also want to check out fantastic architecture outside and even better art inside the Yale University Art Gallery, which features changing exhibits showcasing centuries' worth of global art.
We compare more than 1,300 providers, including: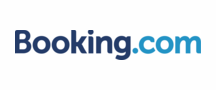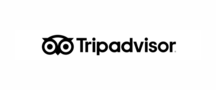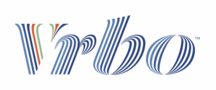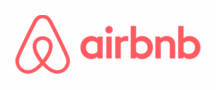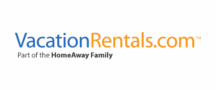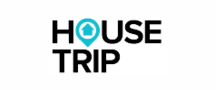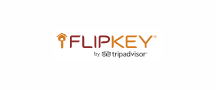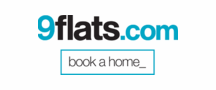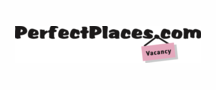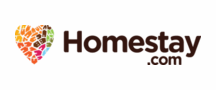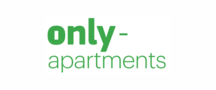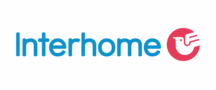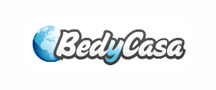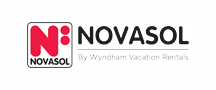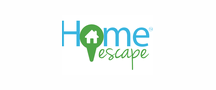 Vacation Destinations Near Waterbury
Vacation Rentals