Choose the perfect vacation rental
Top Vacation Destinations in Washington State
Save up to 62%
Best Vacation Home Deals in Washington State
Recommended Vacation Rentals in Washington State
Find your perfect vacation rental in Washington State: from $69 per night
Vacation rentals with Wi-Fi
Vacation Rentals With Fireplaces
Apartments and vacation rentals with a kitchen
Popular Rental Amenities in Washington State
Choose a filter above to search and find an offer fitting your criteria among all of the properties in Washington. In Washington, 23,932 properties provide "internet". Consequently, if you can't imagine a vacation without internet, use the internet filter to compare these accommodations. You can also find a vacation rental in Washington State if you want a rental with a balcony or a patio as 3,208 of the listed accommodations there provide "balconies/patios."
Price and Availability Index in Washington
Vacation Rental Price Information in Washington State
Rental Availability Information in Washington State
The Weather in Washington State
7-Day Weather Forecast in Washington State
Accommodations for your vacation in Washington State
In Washington, hotel rooms are the most common accommodation type. In addition, the average size of hotel rooms in Washington is 400 ft² and they cost, on average, $196 a night. Moreover, if you are going in a group of 3, hotel rooms are the ideal accommodation type in Washington, as they usually welcome this exact group size. House rentals are the other most frequent type of accommodation in Washington State. House rentals in Washington are 1,750 ft² on average, with average prices of $493 per night.
Discover the many pleasures of Washington State with a vacation rental
The only state in the US to be named after a president, Washington is often referred to as the State of Washington to avoid confusing it with the city of Washington, D.C. A vacation in this state offers diverse experiences for travelers of all ages as you can take your pick from places like Mount Rainier National Park, the Seattle Space Needle and Granite Mountain.
Aptly nicknamed the 'The Evergreen State', Washington is blessed with diverse flora and fauna with its abundant rainfall keeping the forest areas green all through the year. The state is home to people of various religions and ethnicities, giving every visitor a truly cosmopolitan experience. Choosing a vacation rental makes a vacation here even more memorable.
How to get to Washington?
Flying in
Washington State is served by several airports, however the most imporant is Seattle-Tacoma International Airport, commonly referred to as Sea-Tac by locals. Flights from around the world land here daily. Visitors can also fly in to Oregon's Portland International Airport and Canada's Vancouver International Airport, and then connect to Seattle or Spokane International Airport. A taxi is the quickest way to reach your vacation rental in Washington State.
Where to find the best food in Washington State?
Food and drink
Salmon is the undisputed symbol of Pacific Northwestern cuisine, so make sure to savor all those salmon preparations whether baked, grilled or fried. Washington Dungeness crab is a hit with West Coast shellfish fans while farm-raised clams, oysters, mussels and geoducks (the world's largest burrowing clam and unique to Washington and Canada) are some of the tastiest around. Seattle's fish market is a fun place to watch the vendors juggle fish.
Washington is internationally acclaimed for its local produce, including apples, pears, cherries, blueberries, wild blackberries and huckleberries. Eat them fresh or in ice creams, cakes, juices and pies. A tour of the state's wineries and a visit to the farmer's markets at Yakima Valley farms are recommended. Pick some meats and cheeses to enjoy later in your Washington State vacation rental.
What is the weather like in Washington State?
A good time to visit
Washington's climate is as diverse as its geography: while the West Coast can be quite rainy, especially in fall and winter, the eastern part of the state is dry and arid. For the peak season in summer, when the West Coast experiences less rain and more sun, Washington State vacation rentals need to be booked far in advance. The winter months can get chilly and rainy (which means snow in the mountains!), so come prepared for the weather. Whether rain or shine, visitors can make the most of their stay in Washington State with the perks of a vacation home.
What are the top sights in Washington State?
Things to do and see
Washington State is known for its profusion of natural monuments, historic parks and trails. The state's star attraction is Mount Rainier National Park, perched upon a gigantic active stratovolcano over 14,000 feet high. Come here for the wild flowers, snowy paths and hiking trails.
The Olympic National Park is often referred to as "Tolkienesque" for its mystical, lush landcapes comprising temperate rainforests, lakes, ridges, capes, beaches and coastal springs. Mount St. Helens National Volcanic Monument is worth a visit for those interested in the science of volcanoes: it preserves the geography of the volcano after the historic eruption in 1980, which impacted the surrounding area for hundreds of miles. The Johnston Ridge Observatory here provides fine views of the volcano and its horseshoe-shaped crater.
What are the best places to discover the arts and culture of Washington?
Things to see in Washington State for art and culture lovers
With its rich history and cultural influences, Washington State has plenty of interesting options when you want to explore art and culture-related attractions. The Seattle Art Museum features everything from European sculptures and paintings to various changing exhibition programs.
If unusual art and sculpture is more your style, head to Dick and Jane's Spot in Ellensburg. The duo have converted their home into a unique art collection that features works of more than 40 Northwest artists. There are also thousands of reflectors and bottle caps that form exhibits in the yard area.
What are the best activities for families in Washington State?
Spend a fun family time in Washington
While in Washington State, you can move out of your vacation rental and find something of interest at every corner. But if you love exploring the outdoors with your family, the Nisqually Vista is the place to visit. This beautiful hiking loop is excellent for people of all skill levels and the wildflowers are a sight to behold. July-August is the best time to visit this short trail. Suncadia is also a good option you're a keen hiker.
The Olympic Game Farm in Sequim is an excellent destination for some 'wild' fun. The children will be thrilled to feed the zebra and antelope among other animals while a drive-through tour offers every visitor a chance to view wildlife in their natural habitat. There is also a petting farm, a pheasant aviary and a reptile house for a fun day out with the entire family.
Where are the unique attractions in Washington State?
Destinations for day trips
The forested San Juan Islands are popular with locals who flock here during summer to watch the stately orca whales feeding in the sea. The islands are also good spots for bird-watching, camping, scuba diving, sailing and swimming. During winter, you can take the family down to the Mount Baker Ski Area, which offers splendid mountain views and winter sports galore.
East of the Cascade Mountains, Frenchman Coulee is a stunning remnant of the great Ice-Age floods — watch out for the cascading waterfalls and striking basalt columns. Anglers, take note of the salmon, trout, albacore tuna and bottomfish that await in the freshwater lakes. You can grill them at your Washington State rental home for dinner!
What are the best events and festivals in Washington State?
Annual Washington State events to attend
When you feel like forgetting all mundane worries and rejuvenating in nature, nothing will do it better than being part of the Skagit Valley Tulip Festival. Millions of colorful tulips burst into full bloom in April.
This stunning sight will stay in your mind long after your vacation is over. The unique festival has been an annual feature for over 30 years and attracts visitors from all over the world.
What are the must-see attractions in Washington State?
Things to see and do in Washington Statee
Sky View Observatory
Situated on the 73rd floor of the Columbia Center, the Sky View Observatory is the tallest public viewing platform in northwest America. Enjoy 360-degree views across Seattle and beyond.
Manito Park
Manito Park is one of Spokane's finest botanical gardens with formal flowerbeds, an arboretum and conservatory. Playgrounds and cafés make it a popular destination for families.
Chihuly Garden and Glass
Showcasing the stunning glassworks of artist Dale Chihuly, this Seattle museum features both indoor and outside exhibits, a lecture theater, a shop and a café.
Mount Rainier National Park
The active volcano of Mount Rainier stands at the center of this National Park, which offers endless opportunities for wilderness hiking, camping and climbing.
Space Needle
Lifts whisk you up to the top of Seattle's Space Needle in just 40 seconds, where you can enjoy spectacular views of the city, or savour a meal in the revolving restaurant.
Frequently Asked Questions
How much does it cost to rent a vacation rental in Washington State?
The average nightly price for vacation rentals in Washington State is $69.
How many vacation rentals are available to book in Washington State?
September has the highest amount of available Hotel rooms and House rentals in Washington State, so you can expect plenty of offers, even for last-minute bookings.
What amenities are most popular for vacation homes in Washington State?
If you're looking to book a vacation rental in Washington State, the most common amenities others search for are houses with internet, TVs, and pools.
How many vacation rentals are in Washington State?
Washington has 33577 Hotel rooms and House rentals on offer to rent.
Are pets allowed in vacation rentals in Washington State?
Finding a cabin rental in Washington State that allows dogs is definitely possible, with 4,830 pet-friendly homes on offfer.
What's the best time of year to travel to Washington?
Washington has its warmest time of year around August and July, with average nightly prices being around $69.
We list offers from thousands of providers, including: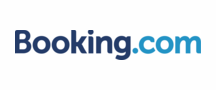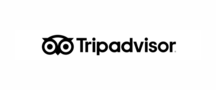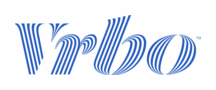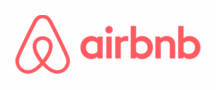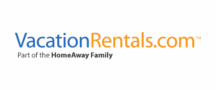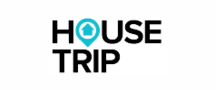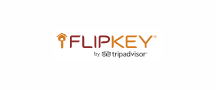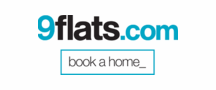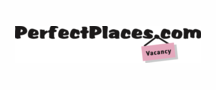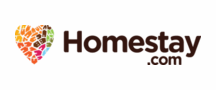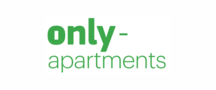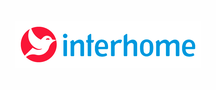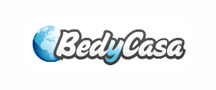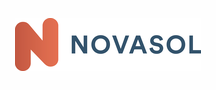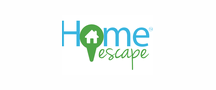 Explore More Vacation Ideas