Choose the perfect vacation rental
Save up to 72%
Best Vacation Home Deals in Washington D.C.
Discover a vacation rental that fits your preferences among the 6210 great rentals from more than 23 vacation rental websites in Washington. HomeToGo immediately shows the best offers by comparing all of the available vacation rentals in Washington from its various partners.
Recommended Vacation Rentals in Washington D.C.
Find your perfect vacation rental in Washington D.C.: from $77 per night
Vacation Houses With Pools
Dog-Friendly Vacation Rentals
Best vacation rentals with a balcony
Popular Rental Amenities in Washington D.C.
Select a filter and find an accommodation meeting your needs among the 6193 properties in Washington. You can easily search and find a rental meeting your needs in Washington if you need internet access during your vacation or you want to tune out with some TV time, as most accommodations provide "internet" and "TVs." It is also possible to search for a rental in Washington D.C. if you like to end your days curled up by the fire as 234 of the listed properties there provide "fireplaces."
The Weather in Washington D.C.
7-Day Weather Forecast in Washington D.C.
Accommodations for your vacation in Washington D.C.
3,523 of the 6193 listed properties in Washington D.C. are hotel rooms. They account for many of the accommodation types in this destination (67.19%). In addition, the standard size of hotel rooms in Washington is 450 ft² with a median price of $377 per night. Moreover, if you are going in a group of 4, hotel rooms are the ideal property type in Washington, as they usually welcome this exact group size. You can also compare other accommodation types in Washington. Apartment rentals are, for example, another typical property type in this destination, with 837 listed accommodations. These accommodations cost $273 per night on average and have an average size of 1,140 ft².
Book a Washington D.C. vacation rental in America's Capital!
As the capital of the United States, Washington D.C. boasts countless museums, national memorials and monuments, many of which offer free entry to visitors. Indeed, Washington D.C. is in a league of its own with its political history, preservation of national culture and the pulsating contemporary nightlife scene. Come discover its diverse neighborhoods with oak-lined streets, colonial architecture, a wealth of museums, boutique stores, imposing cathedrals and artzy districts. Washington D.C. vacation homes are perfect to discover the city at leisure.
How to get to Washington?
Flying into D.C.
Washington D.C. is served by three major airports, all of which offer free wifi. The stunning Washington Dulles International Airport is an architectural wonder with its curved roof and light-flooded interiors. To get to downtown D.C., take the Fairfax Connector Bus Routes 981/983 to the Metrorail station, which connects to downtown. Another option is the SuperShuttle and Supreme Airport Shuttle, which offer door-to-door shared ride services within the D.C. area. For a direct, hassle-free ride, take a taxi directly to your Washington D.C. vacation rental. D.C. is also served by the Ronald Reagan Washington National Airport (DCA) and Baltimore-Washington International Airport (BWI), that offer connections to North America, Canada and the Caribbean.
What is the weather like in Washington D.C.?
Climate and best time to visit
The best time to visit D.C. is between September and November, when the autumn breeze blows away the hordes of summer tourists. Watch the leaves change color before winter sets in, bringing with it chilly temperatures and snowstorms, but plenty of good cheer in the form of discounted Washington D.C. vacation rentals. The next best time to visit is between March and May, just in time for the Cherry Blossom Festival in late March and early April. June to August is humid and sticky, with museums and establishments blasting the air conditioners on full force. Bring along light, comfortable clothing and shoes, and a wide-brimmed hat.
What are the top sights in Washington D.C.?
Sights to soak in
With its concentration of memorials, governmental buildings and museums, the National Mall is a great place to start. Make sure to see the political highlights such as the National Museum of Natural History, the poignant Holocaust Museum, the Jefferson Memorial and the Washington Monument in the National Mall. The East End houses the edgy and interactive Newseum and the International Spy Museum, while the White House and Kennedy Center are located in the West End. The Kennedy Center Rooftop Terrace is perfect for expansive city views.
Head to the Upper Northwest for a visit to the free National Zoo and the majestic National Cathedral. Meanwhile, the historic neighborhood of Georgetown appeals with its colonial structures, calm waterfront and the steps featured in 'The Exorcist'. D.C. offers foodies much to cheer about: there's Salvadoran cuisine comprising corn tortillas, beans, fried pork, etc, and exotic Ethiopian delicacies. Don't forget to sample the unique-to-D.C. smoked half-beef, half-pork sausages which are rightly called half-smokes.
What are the best nightlife spots in Washington D.C.?
Nightlife in the Capital
Birthplace of the world-famous traveling music circus Thievery Corporation, D.C. offers visitors much to choose from in the form of its comedy clubs, dance clubs, wine bars, sports bars and live music venues. As the sun goes down, the capital descends into a mish-mash of concerts, theater, vaudeville, opera, jazz and more.
The neighbourhoods of Dupont Circle and Georgetown are brimming with watering holes and bars. Head to the Takoma Station Tavern for live go-go music acts (go-go is a mix of hip-hop and funk). End the night with some rest at your Washington D.C. vacation rental.
Where are the unique attractions in Washington D.C.?
Day trips and excursions
Consider doing the bike trails through Capital Crescent Trail, the Chesapeake and Ohio Canal National Historical Park with its lush, shaded trail from Georgetown to Cumberland, and Mount Vernon Trail. Another option is to spend the day at the Rock Creek Park, home to coyotes, squirrels, rabbits and raccoons. Roosevelt Island beckons with its fountains, stone obelisks, natural woods and swamps. It's possible to rent a kayak or sailboat at the Thompson Boat Center for a leisurely cruise down the Potomac.
What are the best events and festivals in Washington D.C.?
Regular events and festivals
The year's cultural calendar kicks off in January with Martin Luther King Jr's Birthday, followed by the National Kite Festival and National Cherry Blossom Festival in late March-early April. June's Smithsonian Folklife Festival offers a window into the world's most resilient ethnic communities.
Independence Day is celebrated with much fanfare on July 4th; after all, we're in the country's capital! Fall is marked by the Labor Day Concert and the DC Blues Festival, which brings together the country's blues legends. Book early as Washington D.C. vacation rentals fill up. The year comes to a close with the city celebrating National Tree Lighting in December.
America's capital city never lets its visitors down thanks to an infectious and eclectic energy. Book your Washington D.C. vacation home now for that next exciting trip.
What are the must-see attractions in Washington D.C.?
Washington D.C.: A Historically Rich, Political Beacon of the United States
Washington Monument
Standing astride the National Mall, this is the world's tallest obelisk. This iconic stone structure is a tribute to George Washington, the country's first president.
Jefferson Memorial
Commemorating one of the country's founding fathers, this beautiful piece of neoclassical architecture sits picturesquely on the edge of the Tidal Basin.
Smithsonian National Air and Space Museum
Part of the most prestigious museum network in the country, this institution offers the biggest collection of air- and spacecraft on the planet, from the first shuttle to orbit the moon, to the first plane to fly around the globe.
National Gallery of Art
See a massive array of modern and classical art, without paying a penny at this public museum. The National Gallery of Art's sculpture garden is also a must-see!
Lincoln Memorial
This commemorative statue of Abraham Lincoln, built in the form of a Greek temple, is an icon of American history.
Frequently Asked Questions
How much does it cost to rent a vacation rental in Washington D.C.?
The average nightly price for vacation rentals in Washington D.C. is $77.
What amenities are most popular for vacation homes in Washington D.C.?
Most travelers search for internet, TVs, and cribs when booking a vacation rental in Washington D.C..
How many vacation rentals are in Washington D.C.?
Washington has 6193 Hotel rooms and Apartment rentals on offer to rent.
Are pets allowed in vacation rentals in Washington D.C.?
Yes, there are 824 vacation homes in Washington D.C. that allow pets, with an average price of $295 per night.
What's the best time of year to travel to Washington?
July and August are typically the warmest months in Washington D.C. with temperatures around 89 °F. February and January in Washington D.C. are the coldest, with 30 °F on average.
We list offers from thousands of providers, including: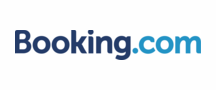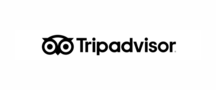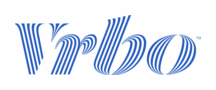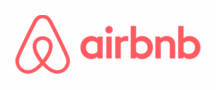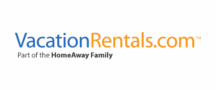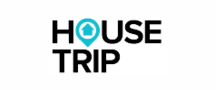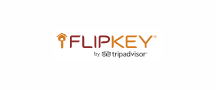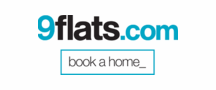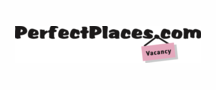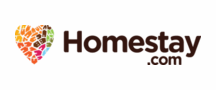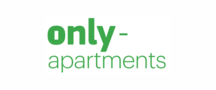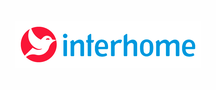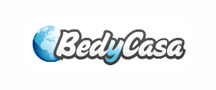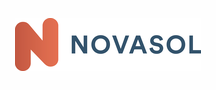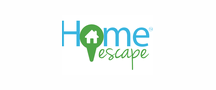 Vacation Destinations Near Washington
Explore More Vacation Ideas