Choose the perfect vacation rental
Book a vacation home with more flexibility
Save up to 63%
Best Vacation Home Deals in Virginia Beach
Book a dreamlike accommodation for as little as $62 per night by searching among the 3021 options listed in Virginia Beach. By directly analyzing these properties, HomeToGo features the most economical offers and the most popular properties in Virginia Beach.
Recommended Vacation Rentals in Virginia Beach
Find your perfect vacation rental in Virginia Beach: from $62 per night
Vacation Houses With Pools
Dog-Friendly Vacation Rentals
Best vacation rentals with a balcony
Popular Rental Amenities in Virginia Beach
Choose a filter above to look for an offer fitting your criteria among the 3014 rentals in Virginia Beach. HomeToGo's data reveals that "internet" and "TVs" turn out to be the most commonly offered amenities in Virginia Beach. Not as many properties in Virginia Beach are available if you want a rental with a fireplace or if you bring your pet everywhere as "pets Allowed" and "fireplaces" are not often available in Virginia Beach.
The Weather in Virginia Beach
7-Day Weather Forecast in Virginia Beach
Accommodations for your vacation in Virginia Beach
Vacationers who are interested in hotel rooms in Virginia Beach will have plenty of options to choose from, as they are the most prevalent property type there. Additionally, hotel rooms there have an average price of $251 a night as well as a median size of 410 ft². Moreover, hotel rooms are optimal for medium-sized groups and families, as most can accommodate 4 people. If you would prefer something else, you can find many other available options, such as house rentals, which are the second most popular type of accommodation in Virginia Beach. The average size of house rentals in Virginia Beach is 2,410 ft², and the average price is $610 a night.
Choose a Vacation Rental in Virginia Beach for Relaxation and Fun in the Sun
While beach lovers can enjoy the golden sands in Virginia Beach, nature enthusiasts will love the wildlife refuge and State Park. If you are looking for thrills, spend the day kayaking or visit Adventure Park to try your hand at zip-lining.
Staying in a vacation rental is the perfect way to get the most out of a visit to Virginia Beach, whether you are traveling with your family or friends. Choose between luxury condos, cool apartments, traditional town houses, cottages, and oceanfront pads.
How to get to Virginia Beach?
Flying into Virginia Beach
The city is served by the Norfolk International Airport (ORF) situated in neighboring Norfolk. There is a shuttle service from the airport to downtown Virginia Beach, but for further convenience, you can always take a taxi to get to your Virginia Beach accommodation.
Where to find the best food in Virginia Beach?
Beach Cuisine
When in Virginia Beach, dine like a local and savor those crustacean delights. Breakfast includes everything from crab-filled omelets to hot chocolate — ask local surfers for a few insider tips. For specialty coffees and crepes, Baker's Crust is perfect. The oceanfront restaurants entice diners with nightly chalkboard specials. Recommended is the Timbuktu Restaurant for its salads, steaks, chicken, and pasta dishes. The oysters, clams, and chicken wings at Lucky Oyster Seafood Grill aren't bad either!
Virginia Beach Farmers Market is perfect for savoring fresh meats, fruits, cheeses, veggies, and jams.
What is the weather like in Virginia Beach?
A Good Time to Visit Virginia Beach
With a mild climate all year round, this seaside town attracts vacationers throughout most of the year. Peak season is between May and September when families with kids make the annual trip down to Virginia Beach. You'll certainly need to book your Virginia Beach vacation rental well in advance during this period.
Winter gets a little cold, causing many beachside attractions to shorten their working hours. That said, you're assured extra solitude when you stay in Virginia Beach at this time. The shoulder season from March to May is perfect for those who enjoy their privacy and sunshine.
What are the top sights in Virginia Beach?
Things to Do and See
Virginia Beach's lagoons and bays are perfectly suited for kayaking and canoeing, so don't let this chance pass you by. Surfers will have a blast at the Croatan beach. In the mood to fish? Pack your gear and embark on a fishing expedition where striped bass, sea bass, trout, bluefish, and skipjack await. December to March is a great time to spot humpback and fin whales and bottlenose dolphins.
There are plenty of man-made attractions in Virginia Beach. Start with a visit to the Cape Henry Lighthouse where sweeping views of the Atlantic Ocean and Chesapeake Bay await. Next visit one of America's largest and most-visited aquariums, the Virginia Aquarium & Marine Science Center, which also houses an outdoor aviary. The oceanfront Old Coast Guard Station has a beautifully restored museum that recounts the history of shipwrecks that took place just off the Virginia Beach coast.
What are the best places to discover the arts and culture of Virginia Beach?
Dive into the Art and Culture Scene
Virginia Beach and its surroundings are a hotbed of history, art, and culture. The restored Military Aviation Museum houses one of the largest collections of WW1 and WW2 military aircraft. Nature-lovers, come discover exhibits of shorebird and wildfowl carvings, as well as on-site wood-carving demonstrations at the Atlantic Wildfowl Heritage Museum.
The Association for Research and Enlightenment showcases the works of one of the most documented clairvoyants of the 20th century, Edgar Cayce. Profit from a massage, facial, or reflexology treatment while here.
What are the best activities for families in Virginia Beach?
The Best Activities for Families in Virginia Beach
The most obvious highlight on any Virginia Beach family vacation is the beautiful beaches. Stroll the 3-mile boardwalk lining the golden sands of Virginia Beach's beautiful oceanfront, with swimming, snorkeling, and sunbathing spots literally every step of the way from Croatan Beach all the way to Cape Henry Lighthouse. That's not to mention gorgeous Chic's Beach and Ocean View Beach in the north.
The beach isn't only about the sand and the sea — the Virginia Beach Boardwalk hosts outdoor summer concerts. Grommet Island Park, meanwhile, has picnic tables and playgrounds, and the vintage Virginia Beach Surf & Rescue Museum details the important heritage of coastal rescue missions and shipwrecks in Virginia.
Away from the oceanfront, you'll find plenty more family-friendly attractions and activities. The Virginia Aquarium & Marine Science Center showcases Virginia's former and current marine life, with an IMAX theater, boat tours, and animals such as seals, turtles, and Komodo dragons, as well as an Adventure Park with zip-lining and aerial forest trails. There's also the Ocean Breeze Water Park, Atlantic Fun Park, and mega go-kart racetrack at Motor World if you're seeking family-friendly thrills.
The Virginia Museum of Contemporary Art, the Ferry Plantation House, and the hands-on Children's Museum of Virginia provide plenty of opportunities for learning while having fun on a Virginia Beach family vacation.
Where are the unique attractions in Virginia Beach?
Excursion Destinations
Plan a trip to the eco-friendly Mount Trashmore Park which was built by compacting layers of clean soil and solid waste. The park has picnic areas, a skate park, and a walking trail to keep visitors occupied. The most visited state park in Virginia is the First Landing State Park where 2,700 acres of pond, protected salt marsh habitat, dunes, and maritime forests beckon.
The Back Bay National Wildlife Refuge and False Cape State Park are not far behind with their spectacular ecosystems comprising dunes, barrier islands, freshwater marshes, and maritime forests.
What are the best events and festivals in Virginia Beach?
Regular Events
Virginia Beach has a cultural calendar that gratifies all tastes. February is time for Polar Plunge, while spring features the interestingly-titled "East Coast She Crab Soup Classic." There's also Beach Music Weekend and the PANorama Caribbean Music Festival. Watch out for the North American Sand Soccer Championships, the Boardwalk Art Show & Festival, and Viva Elvis and the Legends of Rock and Roll — they all take place in June.
This is followed by the Mid-Atlantic Hermit Crab Challenge and East Coast Surfing Championship. While the rest of the world celebrates Oktoberfest, locals have their very own Craft Beer Festival. Whatever the time of year you decide to book a vacation rental in Virginia Beach, there will be something exciting to enjoy.
What are the must-see attractions in Virginia Beach?
The 5 Best Beaches Close to Your Virginia Beach Oceanfront Rental
1. Croatan Beach
This is one of the quietest beaches in the city and offers a small swell that is perfect for surfing. There is a surf school on the beach and ablution facilities are available.
2. First Landing State Park
Explore the history of Virginia and enjoy time hiking, biking, and kayaking on this beach. There is a lovely swimming section near Cap May lighthouse.
3. Chesapeake Beach
One of the most popular beaches on the coastline thanks to a two-mile stretch of sandy beach and great launching areas for jet-skis and boats.
4. False Cape State Park
You can only reach this beach by kayak, motorboat, or shuttles. The beach is peaceful and is the perfect place to view wildlife such as turtles and dolphins.
5. Resort Area Beach
Resort Area is the main beach in Virginia Beach and is the best beach for families with children and those wanting to stay close to the restaurants and bars on the promenade. This is one of the few beaches in the area with lifeguards so it is safe for swimming.
Frequently Asked Questions
How much does it cost to rent a vacation rental in Virginia Beach?
On average, a Hotel rooms or House rentals in Virginia Beach costs $62 per night.
What amenities are most popular for vacation homes in Virginia Beach?
If you're looking to book a vacation rental in Virginia Beach, the most common amenities others search for are houses with internet, TVs, and pools.
How many vacation rentals are in Virginia Beach?
Virginia Beach has 3014 Hotel rooms and House rentals on offer to rent.
Are pets allowed in vacation rentals in Virginia Beach?
Yes, there are 162 vacation homes in Virginia Beach that allow pets, with an average price of $303 per night.
What's the best time of year to travel to Virginia Beach?
If booking a vacation rental in Virginia Beach, consider that rainy season is usually in February or June, with October often being the driest.
We list offers from thousands of providers, including: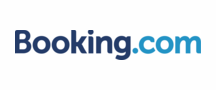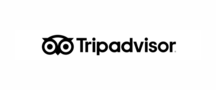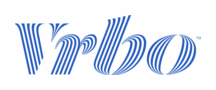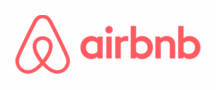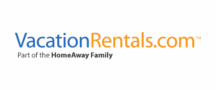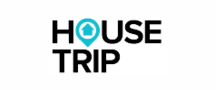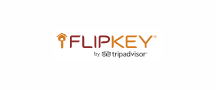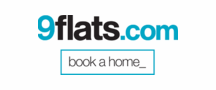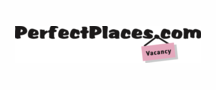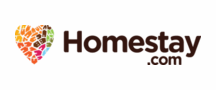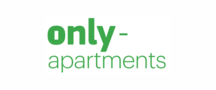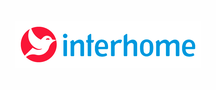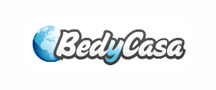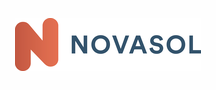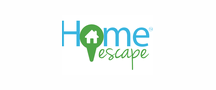 Vacation Destinations Near Virginia Beach
What are the top neighborhoods in Virginia Beach?
Explore More Vacation Ideas