Choose the perfect vacation rental
Top Vacation Destinations in Utah
Save up to 79%
Best Vacation Home Deals in Utah
Discover a vacation home meeting your needs among the 32449 fantastic vacation rentals from more than 49 providers in Utah. HomeToGo instantaneously shows the best offers by comparing all of the listed vacation rentals in Utah from its various partners.
Recommended Vacation Rentals in Utah
Find your perfect vacation rental in Utah: from $60 per night
Vacation Houses With Pools
Dog-Friendly Vacation Rentals
Best vacation rentals with a balcony
Popular Rental Amenities in Utah
Listed above are the most preferred filters in Utah and the number of vacation rentals that provide them. HomeToGo's data reveals that "internet" and "TVs" turn out to be the most frequently provided features in Utah. You could even look for properties if you are looking for a pet-friendly rental (1,587 rentals include "pets Allowed" in Utah) or if you want a rental with a sauna (1,302 rentals in Utah include "saunas").
Price and Availability Index in Utah
Vacation Rental Price Information in Utah
The graph shows average prices of rentals in Utah for the next twelve months. The most expensive prices are in March (3/19 - 3/26). Prices reach an average of $613 per night. On the other hand, in July you will find the cheapest prices (7/30 - 8/6). Prices this week are on average $386 a night.
Rental Availability Information in Utah
Have a look at the above graph to see the global availability of vacation rentals in Utah. In December (12/25 - 1/1), only 44 are available. The week with the most available rentals is in March (3/26 - 4/2), with 84% of the vacation rentals available.
7-Day Weather Forecast in Utah
Accommodations for your vacation in Utah
In Utah, hotel rooms are the most frequent accommodation type. In addition, hotel rooms in this destination have a median price $269 per night as well as an average size of 470 ft². Moreover, these accommodations are excellent for medium-sized groups and families, as most can welcome 5 guests. House rentals represent the second most typical accommodation type in Utah. House rentals in Utah are 2,380 ft² on average, with prices averaging $783 a night.
Vacation Rental in Utah - Nature's Greatest Playground
Well known for its scenic beauty and outdoor activities, Utah is truly a playground for any adventurer or adrenaline junkie. Exploring Utah to its full potential will be sure to tire you out, so find a cosy vacation home where you can rest your head after a long day. Whether you're planning a ski trip or exploring the state's stunning national parks, you'll find plenty of attractive vacation rentals to call home.
Where to find the best food in Utah?
Food-tripping your way around Utah
Utah's cuisine has its roots in Native American tradition. Later came the early Pioneers and settlers who farmed the land and started communities. These large and close-knit communities were the reason for giant portions of the easy-to-prepare, heavy but hearty meals Utah is known for. Fun fact: Utah residents eat more Jell-O than any other state! The sort of food you'll be savoring here includes dishes such as casseroles and creamy soups, potatoes and gravy, and a mountain of fries dunked or dragged through a mixture of ketchup and mayonnaise. Stop at any of their many hamburger joints to bite into juicy variations — barbecued; charbroiled; laden with melted cheese.
When you book a self-catering Utah vacation rental, you will have access to a kitchen and dining options, so that you can also eat home-cooked meals, or try out a few traditional recipes during your family vacation.
What is the weather like in Utah?
Weather in Utah
Utah has various climate zones and distinct seasons. Summer is hot in the north and gets hotter the further south you go, with temperatures often exceeding 100°F. It would be ideal to experience Utah's mountain terrains when temperatures are comfortable and there is easy access to hiking trails and paths.
In winter, temperatures run from 20°-40°F in the north and snow is common, except in the southern valleys. Late November to mid-April is a good time to visit the state's ski resorts. Rain is much less common than snow, but summer and fall can see spectacular thunderstorms, especially in the northern mountains and throughout the south.
What are the top sights in Utah?
Things to see and do in Utah
There's plenty to experience with a vacation home in Utah. Go mountain biking along the trails of America's finest national parks. In Arches and Zion, you had better have your camera ready, as you'll find brilliant colors punctuating your view throughout the day. The famous past of the Mormon Church is written all over Salt Lake City, but the history of Utah goes even further. Some of the earliest settlers left petroglyphs (rock engravings) and the mountains hide ancient geological secrets that tell the story of the Earth's formation.
Driving along Highway 89 is a super scenic experience. It is 502 miles of pure beauty. You'll come across wide open spaces of the Great Salt Lake, Utah Lake, and historic sites. Blossoming orchards along the way give the country its charm, while farmers plow fields where ponies contentedly graze. Life in Utah is slow and satisfying.
Make Salt Lake City your base for your Utah vacation home, and drive to Provo River Canyon for another spectacular view. The Provo River Parkway runs for 15 miles, from Utah Lake State Park, to Vivian Park. It ends with the sensational Bridal Veil Falls. Stop here to take photographs — you won't regret it! Then, at Bryce Canyon National Park, admire the wildlife. If you're lucky, you'll spot roaming elk, deer, and birds in their natural habitat.
What are the best places to discover the arts and culture of Utah?
Utah's Art and Culture
Want to unwind with a little culture? The Natural History Museum of Utah in Salt Lake City houses more than 1.2 million artifacts and specimens. Learn about the cultures and traditions of Utah's recognised tribes, as well as Utah's natural history.
Music and arts are also a big feature in Park City, where every August world-renowned music, arts, plays, symphony concerts and Sundance film screenings are held at the Artsravaganza. Located in the heart of Main Street, the Egyptian Theater Company also presents musicals and dramas.
What are the best activities for families in Utah?
Activities with children in Utah
There are so many fantastic places to visit in Utah with kids, but some of our favorite spaces include the Utah Hogle Zoo, with 800 animals wandering over 40 acres of land, and the Living Planet Aquarium with year-round activities and shows for families to enjoy. Your little ones will have enough space to explore this vast state, and at Jungle Jim's Playland, there are carnival rides and a kid-friendly café. The Discover Gateway is another fascinating stop you should try to visit while staying at your vacation rental in Utah. It's a museum made just for kids, with more than 60,000 square feet of fun exhibitions, artifacts, educational rooms and the sort of brain-growing info you'll want your kids to have all day long.
Having your own vacation rental in Utah will make it easy to get the most out of this beautiful place. Make it your own adventure and a time your loved ones will never forget.
Where are the unique attractions in Utah?
Attractions and Activities in Utah
If you're planning a winter trip, Utah has prime snow conditions, and the best ski spots can be found at Big Cottonwood Canyon and Little Cottonwood Canyon. Both are less than an hour's drive away from Utah's capital, Salt Lake City. With many pistes situated in close proximity to one another, skiers can enjoy several locations in a single day. At the end of a long day on the slopes, you'll love having a warm and welcoming vacation home to return to.
To experience Utah's diverse landscape, take to the state's countless hiking trails. With five National Parks, two Recreational Areas and many breathtaking mountains, there are plenty of spectacular trails. Take to the West Rim Trail in Zion National Park, or the Uinta Mountains located off Mirror Lake Highway.
Experience Utah by taking a scenic drive through the state's byways and admire the untouched scenic paranomas. The most popular routes are through Dead Horse Point, which looks down on Canyonlands National Park, and the Green/Colorado River, but there are dozens of picturesque routes to choose from. Pick up an official Utah highway map where byways are indicated with dotted lines.
Frequently Asked Questions
How much does it cost to rent a vacation rental in Utah?
The price for Hotel rooms and House rentals in Utah is $60 per night.
How many vacation rentals are available to book in Utah?
March has the highest amount of available Hotel rooms and House rentals in Utah, so you can expect plenty of offers, even for last-minute bookings.
What amenities are most popular for vacation homes in Utah?
The most popular amenities for home rentals in Utah include accommodations that have: internet, TVs, and pools.
How many vacation rentals are in Utah?
Utah has 32064 Hotel rooms and House rentals on offer to rent.
Are pets allowed in vacation rentals in Utah?
Finding a cabin rental in Utah that allows dogs is definitely possible, with 2,071 pet-friendly homes on offfer.
What's the best time of year to travel to Utah?
If booking a vacation rental in Utah, consider that rainy season is usually in January or May, with June often being the driest.
We list offers from thousands of providers, including: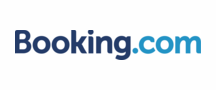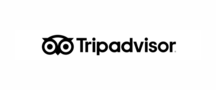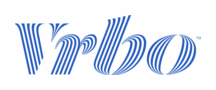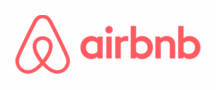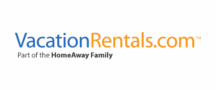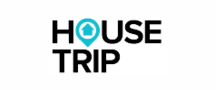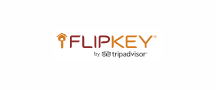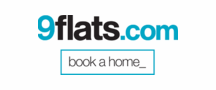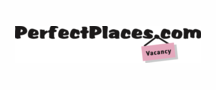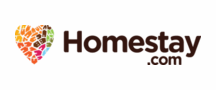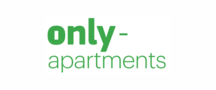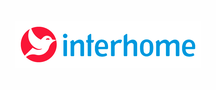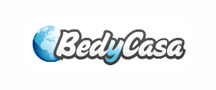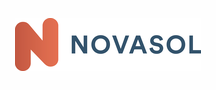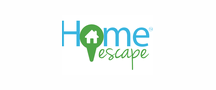 Explore More Vacation Ideas