Choose the perfect vacation rental
Save up to 73%
Best Vacation Home Deals in Tucson
Discover a vacation home meeting your criteria among the 2,612 unique options from more than 24 vacation rental websites in Tucson. Every one of the vacation rentals from the different providers are instantly compared by the search engine so you can save up to 73%.
Recommended Vacation Rentals in Tucson
Find your perfect vacation rental in Tucson: from $72 per night
Vacation rentals with Wi-Fi
Apartments and vacation rentals with a kitchen
Vacation rentals and apartments with air conditioning
Popular Rental Amenities in Tucson
Check above for the most popular filters in Tucson and the number of rentals that include them. In Tucson, 1,634 rentals offer "internet". Consequently, if you can't imagine a vacation without internet, select the internet filter to compare these properties. Plan your vacation in advance if you plan to go fishing or you want to sweat it out in a sauna. There are just 5 listed properties with "fishing" and 36 accommodations with "saunas."
7-Day Weather Forecast in Tucson
Accommodations for your vacation in Tucson
In Tucson, many of the property types are hotel rooms, which represent 64.65% of its available properties. Interestingly, the average cost of hotel rooms is $223 per night, with an average area of 370 ft². Furthermore, hotel rooms are ideal for medium-sized groups and families, as most can welcome 4 vacationers. House rentals represent the other most typical type of accommodation in Tucson. While hotel rooms in Tucson have an average size of 370 ft², house rentals have an average size of 1,470 ft².
Discover the Heart of the Southwest With Tucson Vacation Rentals
Tucson in Arizona is a city with ranches and spas, the Sonoran Desert and five mountain ranges, a historic district as well as various restaurants and nightclubs. Moreover, there are annual festivals and events that range from rodeo shows to jazz festivals. This diversity in attractions and experiences is what draws 3.5 million visitors annually to Tucson.
The house styles in Tucson through the ages tell the story of the city's growth. Mediterranean Revival, Modern Ranch styles, Pueblo Revival, and modern-day condominiums are some of the popular architectural styles in Tucson. Available as vacation rentals, these characteristic homes in the city let travelers enjoy the feel of traditional accommodation.
Planning Your journey to Your Tucson Vacation Rental
The Tucson International Airport is a combined civil-military airport located only eight miles south of the city center. The small airport offers direct services to destinations in the United States and Mexico and is served by five airlines. The airport operates several services per day to Phoenix Sky Harbor International Airport for connections to cities across the United States and in Canada. Tucson International Airport is served by a regular public transportation service that connects it with the city center and all the Tucson vacation rentals available. Visitors may choose to rent a car in Tucson or upon arrival in Phoenix, as Tucson is well connected to many major highways.
Where to find the best food in Tucson?
The 9 Best Restaurants in Tucson
1. Five Points Market & Restaurant: Sample New American fare and delectable desserts in a vibrant setting at the 5 Points Market & Restaurant. Try their Huevos Rancheros and Pork Torta.
2. The Cup Café: Housed in a historic hotel and featuring old-school décor, this care serves American-style meals and inventive entrees like the popular Drunken Fish Tacos.
3. Agustin Kitchen: The French bistro-like Agustin Kitchen is ideal for a sophisticated brunch. The eclectic menu has yummy American-French fusion fare like Chorizo Burgers.
4. The Coronet: Serving up rustic cuisine along with wine and craft cocktails in a comfortable ambiance, The Coronet is a must-visit. Try the Dragoon Session Sausage and Olive Oil Cake.
5. Hacienda Del Sol: The elegant Grill at Hacienda Del Sol is known for its romantic vibe, stunning views, and varied cuisine featuring local ingredients. The Prime Rib is a favorite here.
6. Baja Café: Enjoy American classics and Mexican dishes for breakfast at the Baja Café. Try the Baja Burger and Snickerdoodle Pancakes with some Arbuckle coffee.
7. Prep and Pastry: A popular breakfast and brunch spot, Prep and Pastry make every dish from scratch using local ingredients. Go for the omelets and Cast Iron Duck Confit.
8. Zemam's: Dine on Ethiopian cuisine in Tucson at Zemam's, a BYOB restaurant serving lunch and dinner. Taste the popular Injera Flatbread and meat Samplers.
9. The Welcome Diner: This popular haunt is known for their modern dishes in a retro-style setting. Favorites on the menu include the Bumblebee sandwich and Lemon Chess Pie.
What are the top sights in Tucson?
Top Sights to Explore in Tucson
Tucson is the gateway to the southwest desert experience, but the city itself also offers many impressive sights worthy of your time during your stay in your Tucson vacation rental.
The desert of Tucson is the ideal location for exploring the night sky. During your break in your Tucson vacation rental, be sure to pay a visit to the Kitt Peak National Observatory, which contains the world's most expansive collection of optical telescopes.
For true local charm, visit the Mercado San Agustin and enjoy local shopping and musical entertainment. The market has Old World architecture combined with modern amenities and design and is one of the most bustling locations in central Tucson for visitors and locals alike.
For the perfect combination of desert wildlife, shopping, dining and art, visitors can visit Tohono Chul, Tucson's most famous botanical garden and complex. The center is a popular attraction in Tucson and a great way to experience some of the best qualities of the region.
What are the best places to discover the arts and culture of Tucson?
Art and Culture of the Southwest
Tucson has a rich shared history between the native population of the area and Wild West culture. This history is reflected in its historic districts and cultural institutions.
Becoming a state as late as 1912, Arizona is among the youngest members of the American confederation. As such, the rich Northern Mexican culture of the area lives on in the artistic and cultural scenery of the city. Several historic sites and museums outline this important history in their permanent exhibitions. The Tubac Presidio State Historic Park is a Spanish colonial fort that served as a vital American Calvary post in the early 1800s. The Fort Lowell Museum is another key historical site in American military history in the Southwest.
By booking a Tucson vacation rental, the expansive art of the city will be on your doorstep. The city center contains dozens of galleries and museums housing work from local artists, historic native art and artifacts. Must-visit locations include the Philabaum Glass Gallery & Studio, the DeGrazia Gallery in the Sun and the Madaras Gallery.
Where are the unique attractions in Tucson?
Outdoor Adventures in Tucson's Desert Country
Tucson is the heart and soul of the Southwest United States. The surrounding area is diverse and yours to discover during your stay at your Tucson vacation home.
Hiking the mountains that surround Tucson will bring you into contact with some of the country's unique landscapes and wildlife. The desert is full of remarkable scenery and challenging trails that can be experienced on guided or self-guided tours. Highlights of the area can easily be reached from your Tucson vacation homes, including the Santa Catalinas Mountains and Rincon Mountains to the east, which can be explored from within Saguaro National Park.
Sabino Canyon, located in the Coronado National Forest, profits from the winter rainy seasons to fill the area with palo verde trees and prickly pear cacti. The area can be explored on foot or with a tram ride for those desiring a more relaxing excursion.
For something completely different, vacationers can explore the cool underground caves of Colossal Cave Mountain Park. The park offers guided cave tours, horseback rides, hiking and biking trails.
What are the best events and festivals in Tucson?
5 Big Annual Events in Tucson
The Tucson Gem, Mineral & Fossil Showcase held in January-February sees the city transform into a massive marketplace for gemstones, jewelry, crystals, minerals, and fossils. The Tucson Rodeo & Parade also takes place in February. This event celebrates the region's ranching culture with a horse-drawn parade and performances by cowboys and cowgirls.
Every September, the Tucson Pride Festival & Parade September celebrates the LGBTQ community with entertainment acts and a parade, based on a different theme every year. Held in November, the Tucson Comic-Con celebrates pop culture with games, costume contests, and workshops. Come December, Tucson comes together for the Parade of Lights & Festival where vintage cars, music, performers, floats, and tree lighting are on display..
What are the must-see attractions in Tucson?
5 Family-Friendly Attractions in Tucson
1. Old Tucson
Connect to the spirit of the Old West in this historic movie studio that served as a backdrop for the production of classic Western films. Enjoy the staged gunfights, stagecoach rides and saloon musicals.
2. Mission San Xavier del Bac
16 km from downtown Tucson, this Spanish Catholic mission rises gloriously out of the dusty desert landscapes. It is the oldest Spanish colonial building in the US.
3. Pima Air & Space Museum
Home to almost 300 aircraft, Pima is one of the world's biggest independently-funded aerospace museums.
4. Sabino Canyon
This canyon is popular for hiking and picnics because of its scenic trails, spacious camping sites and waterfalls. If you feel like resting, take the open-air Sabino Canyon tram< and enjoy the sights.
5. Arizona-Sonora Desert Museum
This complex comprises a zoo, aquarium, botanical garden and natural history museum. The visit will leave you richer in knowledge of desert wildlife.
Frequently Asked Questions
How much does it cost to rent a vacation rental in Tucson?
The average nightly price for vacation rentals in Tucson is $55.
What amenities are most popular for vacation homes in Tucson?
Most travelers search for internet, TVs, and pools when booking a vacation rental in Tucson.
How many vacation rentals are in Tucson?
Tucson has 2,319 Hotel rooms and House rentals on offer to rent.
Are pets allowed in vacation rentals in Tucson?
If traveling with a dog in Tucson, 15% of vacation rentals allow pets.
What's the best time of year to travel to Tucson?
If booking a vacation rental in Tucson, consider that rainy season is usually in August or July, with April often being the driest.
We list offers from thousands of providers, including: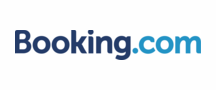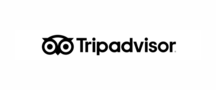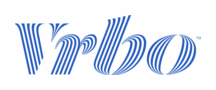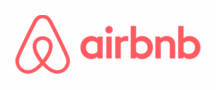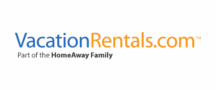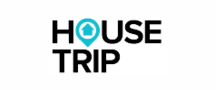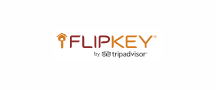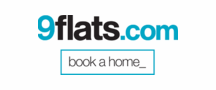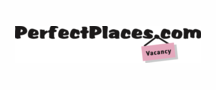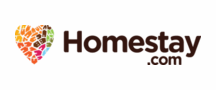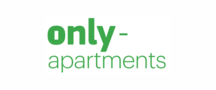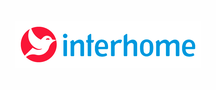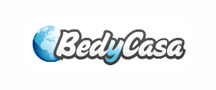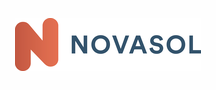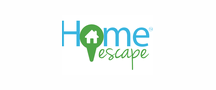 Vacation Destinations Near Tucson
Explore More Vacation Ideas