Choose the perfect vacation rental
Recommended Vacation Rentals in Tiburon
Find your perfect vacation rental in Tiburon: from $66 per night
Vacation Houses With Pools
Dog-Friendly Vacation Rentals
Best vacation rentals with a balcony
Popular Rental Amenities in Tiburon
Many vacationers pay a closer look at the vacation rentals providing a pool. More than a fifth of the rentals have one there. Also, more hotel rooms have a pool than hotel rooms. On average, hotel rooms with pools in Tiburon can welcome 4 guests and have an average cost of $518 a night. In Tiburon, all of the properties offering a pool are located close to the water.
Gorgeous Sunsets and Romance At Your Vacation Rental in Tiburon
Tiburon is in Marin County, California, and is located on the Tiburon Peninsula extending into San Francisco Bay. It attracts visitors due to its gorgeous viewpoints, nature, and proximity to nearby Angel Island. Despite its small size, Tiburon offers a host of accommodation options from apartments perfect for solo travelers or couples to houses for families and groups of friends. Many even feature breathtaking ocean views. Lodging in Tiburon is abundant, so you'll find the ideal place to stay whether you're going away for a romantic trip or just wish to relax and reset.
Where to find the best food in Tiburon?
Eat Like a King: Tiburon Culinary Offerings
Californian cuisine is all about fresh, healthy and flavor-packed food. Expect lean meats, seafood, greens, and fresh fruits at the Tiburon Tavern, The Caprice, or Barrel House Tavern. Fancy Italian food? Book a table at Servino Ristorante with its excellent views of Angel Island and enjoy home-made pasta, free range meat, wood fire oven pizzas, and delicious seafood. Another wonderful Italian restaurant that you must try is Don Antonio Trattoria for home-made gnocchi (potato and wheat flour). Can't get enough of Italian food? Luna Blu is another Italian restaurant that you should try with its fantastic line-up of seafood based meals.
If you love classic American food, look no further than Salt & Pepper Restaurant. Savor a delicious crab stack salad or sink your teeth into a succulent rib eye steak. There are also tasty burgers served with French fries, mixed greens, or potato salad as well as fresh seafood and pasta. Other dining spots that are worth a visit include Le Garage for French cuisine, Saylor's Restaurant & Bar for Mexican, and Ming's Restaurant for Chinese fare.
What are the best places to discover the arts and culture of Tiburon?
Museums and Sanctuaries
Spend some time at the Railroad & Ferry Depot Museum which chronicles the long history of Tiburon in the maritime and railroad industries. Inside, study the detailed model of how Tiburon looked in 1900 and upstairs, check out the meticulous restoration work that has been done. If you head over to Angel Island, don't miss the Immigration Station which served as the immigration facility of the US on the West Coast from 1910-1940.
A trip to Sausalito to visit the US Army Corps of Engineers Bay Model Visitor Center is also recommended. You'll get to see a working hydraulic scale model of the Bay area and the river system. There are also ongoing exhibitions and events to enjoy. Before leaving Tiburon, stop by at Richardson Bay Audubon Center. Learn about the wildlife and if you can spare some time, volunteer to survey and classify birds. There are also training programs and summer camps for kids on ecology and nature as well as organized bird walks.
What are the best nightlife spots in Tiburon?
Let Off Some Steam: Tiburon's Quiet and Not So Quiet Corners
Tiburon offers a few bars and clubs where you can enjoy a good beer, cocktail, or locally-produced wine. Tiburon Wine is the place to go for wine tasting, drinking, and shopping while Smitty's Bar offers pool tables and darts while you mingle with the locals or hang out with friends. Other cool bars in Tiburon include Piatti that also serves stone-hearth cooked pizza and No Name Bar with live jazz and blues music. Don't miss the 2AM Club known for being featured on the album cover of Huey Lewis & the News.
For visitors who prefer quiet evenings, stroll along the boardwalk, watch the stars on a clear night, or admire the bright San Francisco city lights from a distance. And, if you'd like to see a magic show, check out the Marrakech Magic Theater in San Francisco. Be amazed at the world-class performance of mentalism, comedy, and magic.
Where are the unique attractions in Tiburon?
Beaches, Nature, and Island Trips
Once you've settled at your house rental in Tiburon, check out the shops on Main Street, grab a bite to eat, and walk around downtown. You can also walk up to Old St Hilary's and explore the surrounding trails. Better yet, rent a bike and cycle to the stunning water front. Look for the famous Hippie Tree or Tick Rock which is a beautiful old eucalyptus tree. Climb up the tree which provides an outstanding vantage point to marvel at the magnificent views of Mount Tam and Richardson Bay. You can even catch a glimpse of the Golden Gate Bridge.
At Paradise Beach Park, take in the superb views of the Bay and admire the hillsides dotted with wildflowers, poplars, and redwood trees. Whether you bring a picnic, kayak, or swim, there's enough to keep you occupied at Paradise. Not to be overlooked is a trip to Angel Island which is just a 10-minute ferry ride away. At Angel Island State Park, relax on the beach, bike, hike, or join incredible wildlife tours where you can spot sea lions, whales and other marine mammals.
We compare more than 2,000 providers, including: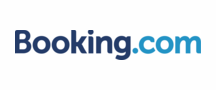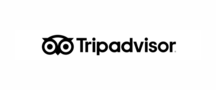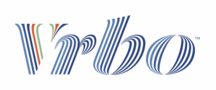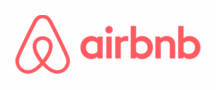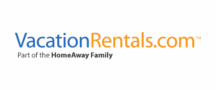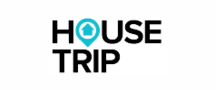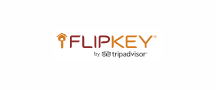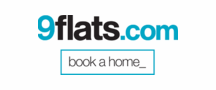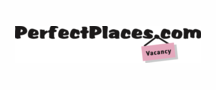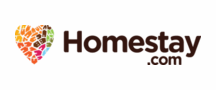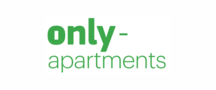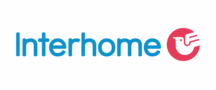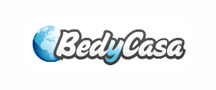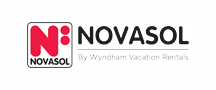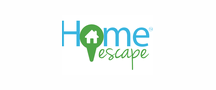 Vacation Destinations Near Tiburon
Vacation Rentals