Choose the perfect vacation rental
Recommended Vacation Rentals in Thousand Oaks
Find your perfect vacation rental in Thousand Oaks: from $53 per night
Vacation rentals with Wi-Fi
Apartments and vacation rentals with a kitchen
Vacation rentals and apartments with air conditioning
Popular Rental Amenities in Thousand Oaks
Finding an accommodation with a pool shouldn't be too difficult in Thousand Oaks. Two-thirds of the properties offer one. Additionally, more Hotel rooms have pools than any other type of property. They are a great choice if you go in a group of 4, as that is the number of people they can usually accommodate. You can also compare and find a rental offering a pool near the water, which is the case for a few of the rentals in this destination.
Your Charming Vacation Rental in Thousand Oaks
Thousand Oaks is located in Ventura County, California and is part of the Greater Los Angeles area, located just a 40-mile drive away from Los Angeles city center. The name Thousand Oaks comes from the fact that the city is home to many majestic oak trees, adding to the unique natural landscape of the area. The city of Thousand Oaks is also regarded as one of the safest cities in the U.S. If you hope to find condo rentals or a house rental in a city that can provide you with natural attractions, historical landmarks, leisure activities, as well as proximity to the beach and major metropolitan cities, you will find that Thousand Oaks is the ideal destination.
Where to find the best food in Thousand Oaks?
Dining in Thousand Oaks
For a unique dining experience out of your house rental, book a table at Chocolatine. This venue offers guests a taste of French cuisine with a light-airy décor. The menu is full of sweet and savory items, including café au lait, chocolate croissant, Croque Monsieur, and a vegetarian version, Croque veggie.
Another local hotspot in Thousand Oaks is Mouthful Eatery. This restaurant provides guests with the opportunity to try fresh and creative cuisine inspired by flavors that come from Peru. Known for using fresh seasonal ingredients from around the world, the restaurant has a vast selection of items on their menu, such as "la sarita" and the "very veggie, veggy good" sandwich.
If you want to get a quick bite for lunch, but want to keep healthy while doing so, you're encouraged to visit the Stonefire Grill. This restaurant has the goal of providing fresh food efficiently in a fast and casual setting. The items on the menu are diverse, including vegetarian options. Some of the tasty options are the stuffed pitas, the tomato pasta, and the baby back ribs.
What are the best places to discover the arts and culture of Thousand Oaks?
Native American Cultural Treasures
If you are curious to learn more about the history and culture of the Native Americans in the area, you should visit the Chumash Indian Museum. Located on the site of a former Chumash village (Sap'wi), this replica village also holds thousands of year old Chumash pictographs for you to admire. The museum has exhibits of various artifacts, paintings and historical items from the area.
Discover more about the history of United States radio broadcasting by visiting the American Radio Archives. This museum is located in the Thousand Oaks Library and contains one of the largest collections of radio broadcasts in the United States and the world. Visitors can admire 23000 radio and TV scripts, 10000 photographs, 10000 books on radio history, and 5000 audio recordings.
Check out the Joel McCrea Ranch to delve into local farming heritage. This ranch, now part of the National Register of Historic Places, is a surviving example of the ranches and fields from 1890. While here, you can also learn about former owner Joel McCrea, a heartthrob actor from the golden era of Hollywood.
What are the best nightlife spots in Thousand Oaks?
Evenings Out near your House Rental in Thousand Oaks
If you want to kick back and sip on a local craft beer during your night out in Thousand Oaks, then look no further than the Five Threads Brewing Company. This modern microbrewery offers guests a fine selection of hand-crafted beers, as well as hosting fun karaoke and trivia nights.
Or for a fun night playing board games or showing off your dance moves, swing by The Tipsy Goat. The lively entertainment hub is a great place to let your hair down, within a welcoming and laid-back atmosphere.
In case you want to enjoy some live entertainment on your night out in the town, you should visit The Canyon Agoura Hills, which frequently hosts live music and other shows from international, as well as local, talent.
Where are the unique attractions in Thousand Oaks?
Afternoon Activities Close to Thousand Oak Condo Rentals
To be surrounded by nature while learning more about the environment, visit Gardens of the World. The amazing attraction offers guests the chance to visit French, English, Italian, and Japanese themed gardens, among others.
Or to explore the local flowers and plants of the area, head over to the Conejo Valley Botanic Garden, home to fifteen hillside botanical gardens full of endemic plants, water-conserving plants, oak trees, and indigenous wildlife.
If you're feeling active, lace up your hiking boots and head down to Tarantula Hill. At 1057 feet, it offers a 360° panoramic view of the area from up top, making that effort well worth it.
With so much to uncover in Thousand Oaks, a house rental can be your HQ for a vacation to remember.
We compare more than 1,300 providers, including: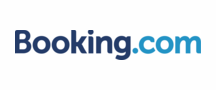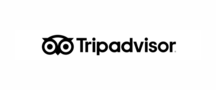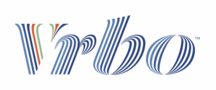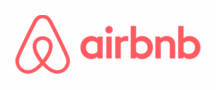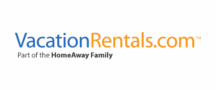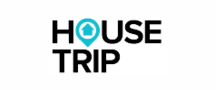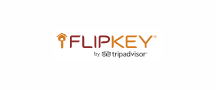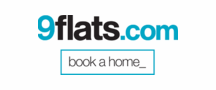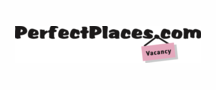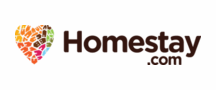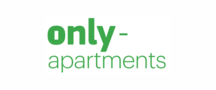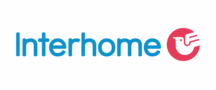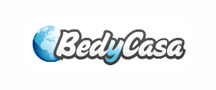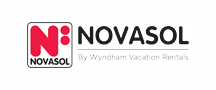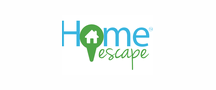 Vacation Destinations Near Thousand Oaks
Vacation Rentals