Choose the perfect vacation rental
Top Vacation Destinations in Texas
Save up to 66%
Best Vacation Home Deals in Texas
Compare and find a vacation rental matching your criteria among the 140484 fantastic vacation rentals from different providers in Texas. Each of the properties from our partner websites are instantaneously compared on our website so you can save up to 66%.
Recommended Vacation Rentals in Texas
Find your perfect vacation rental in Texas: from $51 per night
Vacation Houses With Pools
Dog-Friendly Vacation Rentals
Best vacation rentals with a balcony
Popular Rental Amenities in Texas
Listed above are the most frequently used filters in Texas and the number of vacation rentals that have them. HomeToGo's data shows that "internet" and "TVs" are the most frequently offered amenities in Texas. Three amenities that are not common are "saunas," "hot tubs," and "fireplaces."
Price and Availability Index in Texas
Vacation Rental Price Information in Texas
The price graph will give you the nightly price average for the upcoming months of the year. The most expensive week of the next 12 months is in June (6/25 - 7/2), where prices hit an average of $443 a night. The cheapest week to book a vacation rental is in January (1/15 - 1/22).
Rental Availability Information in Texas
The graph shows the weekly availability rate in Texasfor the next twelve months. The week with the least available rentals is in December (12/25 - 1/1), with only 64% of the rentals available. More accommodations are available in a week of April (4/30 - 5/7) as the booking rate is only 12%.
7-Day Weather Forecast in Texas
Accommodations for your vacation in Texas
Users who are hoping to find hotel rooms in Texas will have a lot of alternatives, as they are the most common vacation accommodation type in this destination. In addition, these accommodations have a median size of 390 ft² and cost, on average, $155 per night. Furthermore, if you are going in a group of 4, hotel rooms are the perfect type of accommodation in Texas, as they usually welcome this exact group size. Users looking for something other than hotel rooms can also compare many house rentals, which are the second most popular accommodation option in Texas. Our data shows that the median price of house rentals is $568 per night for an area of 1,850 ft².
Explore cowboy culture in a Texas cabin rental
The Lone Star state of Texas, the second-largest state in the country, boasts a diverse landscape. Whether you'd like to see lush mountains and gorgeous coastlines or extensive deserts and prairies, you can find all this and more in Texas. There are so many ways to enjoy country culture here, from line-dancing to rodeos.
To experience the country atmosphere of Texas firsthand, opt for a vacation rental. Vacation homes make you feel right at home in a new place and allow you to create memories that you will cherish forever. You are sure to find a rental that suits your needs, whether you are budget-oriented or seeking luxury.
Arriving into and getting around Texas
It's easy to fly into Texas for a vacation. The four major airports in the vicinity are Austin-Bergstrom International Airport, Dallas/Fort Worth International Airport, Houston George Bush Intercontinental Airport, and San Antonio International Airport. There are bus services, shuttles, and trains operating to and from each of these, but the most comfortable and convenient way to explore this exciting state is with your own vehicle. After flying in, you can easily pick up a rental car to get to your accommodation.
Where to find the best food in Texas?
Texas's very own style of Southwestern cuisine
Since Texas is one of the biggest states, the cuisine here varies across the state. Texas features its very own style of Southwestern cuisine.
When in Texas, make sure to try the official state dish, chili con carne. This Texan version of chili is made from chili peppers and stewed meat, with no beans. The other dish to try is beef brisket — Texas is renowned for its barbecue food.
What is the weather like in Texas?
Weather and best times to visit
From late-March to mid-May is the perfect time to travel and enjoy Texas at its best. Spring has a cooler climate, ideal for outdoor activities, like fishing at Cherokee Reservoir or Lake O' the Pines . On the other hand, the best time to enjoy the sunny Texas sands like those in Crystal Beach or Galveston is probably between June and August. The climate is hot around then, and you can get a good tan with stunning views of the coast. You might also plan to come during low season (the winter months from December to February) if you're vacationing on a budget. Of course, Christmas festivities are especially wonderful to enjoy at the end of the year.
What are the top sights in Texas?
Best nature in Texas
Texas and its people are known for going all out: the bigger, the better. Visitors are in awe of the natural beauty on show here, such as the beautiful Palo Duro Canyon and Enchanted Rock. If your family is into outdoor sports then why not share some quality time together while hiking or canoeing? Besides nature, the man-made attractions surrounding your Texas vacation rental are just as awe-inspiring. Visit zoos, discover enriching history at museums, or marvel at marine life at aquariums.
What are the best places to discover the arts and culture of Texas?
Cultural attractions in Texas
Texas, famous for its rich cultural heritage, has much to offer history lovers. The Alamo, located on the eastern edge of San Antonio, is one of America's most significant historical sites. This fort became well-known during the Texas Revolution when a small Texas force fought against thousands of soldiers from the Mexican army.
The Sixth Floor Museum at Dealey Plaza in Dallas is another attraction that you should visit in Texas. The shot that killed US President John F. Kennedy in 1963 was fired from the sixth floor of this building. Visit this museum to learn more about Kennedy's legacy as well as for a more detailed account of Kennedy's assassination.
Where are the unique attractions in Texas?
Unique natural attractions in Texas
If you're a nature lover, make sure to see Big Bend National Park. This natural attraction is segregated into three zones: the Chisos Mountains, the Chihuahuan Desert, and the Rio Grande Valley. This park is home to over 400 bird species, including roadrunners and golden eagles.
Among the state's other unique natural attractions are the Natural Bridge Caverns, an extensive underground network of stalactites. Located just outside San Antonio, this is the largest stalactite cave system that can be accessed by the public in the United States. You can also enjoy a variety of adventurous activities in the area, such as treetop climbing and zip-lining.
What are the best events and festivals in Texas?
Party cowboy-style in Texas
The official sport of Texas is rodeo, so don't miss out on catching the biggest rodeo festival in the world! The 20-day Houston Livestock Show and Rodeo guarantees fun and excitement for all the family. There are fairs, games, carnival rides, music performances, and of course the main rodeo event itself.
If you are booking Texas vacation rentals in Dallas during September or October, you can catch one of the biggest state fairs in America. Enjoy delicious food sold at the fair, and watch an exciting football game led by the top sports personalities in the state.
What are the must-see attractions in Texas?
A southern adventure in Texas
State Capitol
Erected in 1888, the State Capitol in Austin is the most important political building in the state of Texas, housing the office of the state governor. Take an informative tour free of charge.
The Sixth Floor Museum/Texas School Book Depository
Overlooking Dealey Plaza, the location of JFK's assassination, this Dallas museum charts the former president's life, death, and legacy.
Dallas Arboretum & Botanical Gardens
These peaceful botanical gardens cover an enormous 66 hectares. Highlights include the Woman's Garden, the Boswell Family Garden, and The Nancy Clements Seay Magnolia Glade.
National Museum of the Pacific War
Located in Fredericksburg, this excellent museum houses a large collection of artifacts from the Pacific Fleet who fought in the Second World War.
River Walk in San Antonio
This extensive network of walkways lining the San Antonio River is peppered with cafés and boutiques. They also extend below street level, transporting you to a subterranean paradise.
Frequently Asked Questions
How much does it cost to rent a vacation rental in Texas?
The price for Hotel rooms and House rentals in Texas is $56 per night.
How many vacation rentals are available to book in Texas?
There are currently 138904 vacation homes in Texas to browse and book for your next trip.
What amenities are most popular for vacation homes in Texas?
If you're looking to book a vacation rental in Texas, the most common amenities others search for are houses with internet, TVs, and pools.
How many vacation rentals are in Texas?
Texas has 138904 Hotel rooms and House rentals on offer to rent.
Are pets allowed in vacation rentals in Texas?
Finding a cabin rental in Texas that allows dogs is definitely possible, with 14,516 pet-friendly homes on offfer.
What's the best time of year to travel to Texas?
Texas has its warmest time of year around August and July, with average nightly prices being around $56.
We list offers from thousands of providers, including: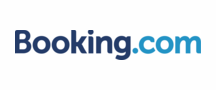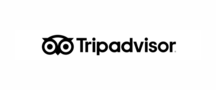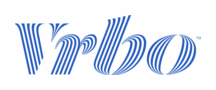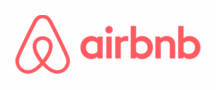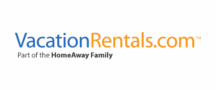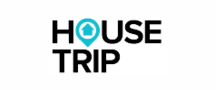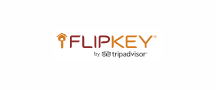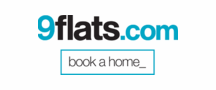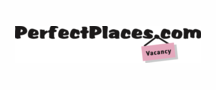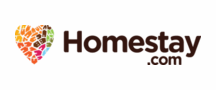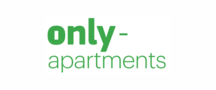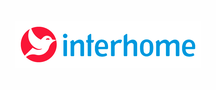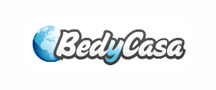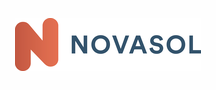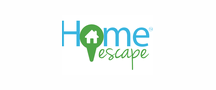 Explore More Vacation Ideas