Choose the perfect vacation rental
New Year's Eve in Tennessee: Top Destinations
Ring in the New Year in the Country Music Capital of the World
Considering Tennessee's rich musical and cultural history, it's no surprise you'll find a huge range of hotspots where you can celebrate the New Year in the state. Tennessee New Year's Eve destinations include its huge, lively cities as well as some lesser-known locales ideal for celebrating with friends or the whole family.
New Year's Eve in Tennessee: Top Accommodations

The Best New Year's Eve Fireworks Displays in Tennessee
For many celebrating the start of another year, the most important part is what happens at midnight. Tennessee knows how to have fun, and wherever you choose to spend New Year's, you're sure to find something to suit your tastes. There are many great spots where you can catch world-class fireworks shows, including:
1. Gatlinburg

This East Tennessee city is famous for its bluegrass music history, and its small population swells to 50,000 for the amazing New Year's celebrations at the Space Needle on the Historic Nature Trail. Gatlinburg's location near Great Smoky Mountains National Park is another major draw.

2. Nashville

The state's largest city, Middle Tennessee's Nashville is famous the world over for its country music traditions. The New Year's celebrations feature amazing fireworks displays as well as big-name music performances. Check the lineup and come back each year to see new famous faces every time.

In West Tennessee, renowned for its bluegrass music traditions, you can also enjoy huge performances followed by magnificent fireworks. This city's NYE celebrations are known for their food stalls, which are great for filling up at over the course of the night as you soak up the vibrant Memphis atmosphere and look forward to another New Year.
Best Places to Stay for New Year's Eve in Tennessee

The Best Places for Families to Spend New Year's Eve in Tennessee
Tennessee locals exude Southern charm, and there's a lot for families to see together in the state's friendly atmosphere as they ring in the New Year.
Back in East Tennessee, spend the daw amid calmer ambiance at the foot of the Smoky Mountains before checking out the fantastic local live music performances and firework shows. Kids into fossils, nature, and science will love the Rocky Mount Living History Museum and the Hands On! Regional Museum. Roll around at the Family Skate Center, another hotspot for family activities.

This Middle Tennessee beauty is also fantastic for family activities before the big day. Check out the Discovery Center, a brilliant children's museum including play exhibits and animals to look at, too. Also, many of Murfreesboro's restaurants stay open late, letting you savor local Tennessee cuisine and a glass of champagne as you celebrate the arrival of another year.

This West Tennessee city also has a range of superb spots for keeping kids entertained, including Rusty's TV and Movie Car Museum, the N.C. & St. L. Depot and Railway Museum, and escape room experiences. Enjoy a champagne toast and contests at the New Year's celebrations, or head to one of the grill houses for a more casual night of celebration.
Recommended Accommodations for New Year's Eve in Tennessee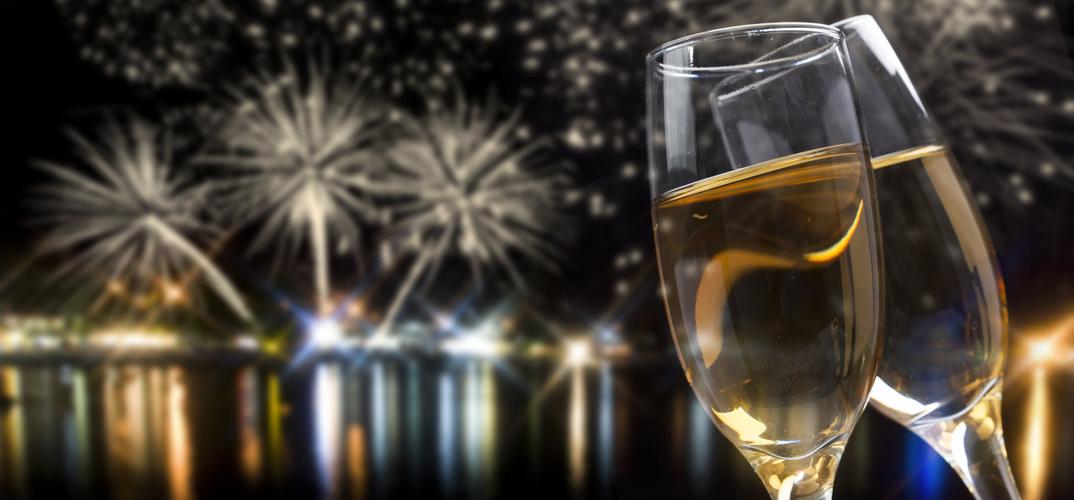 The Best Places for Musical Entertainment on New Year's Eve in Tennessee
For many visitors to the Volunteer State, there's no bigger attraction than the amazing music performances it's famous for. Whether you're a blues, bluegrass, country, rock, or pop music fan, there's a night for you on New Year's Eve in Tennessee.
One of the best Tennessee New Year's Eve destinations, Knoxville offers everything from musicals at the Tennessee Theatre to bluegrass and country music concerts. Outdoor shows and fireworks displays in Market Square complete the package.

A somewhat more laid-back but thoroughly vibrant night of music awaits in Chattanooga, where discos, rock-and-roll clubs, and live bands are aplenty. Visiting the Chattanooga Whiskey Experimental Distillery and going on winter walks through the enchanting surroundings of Coolidge Park and Tennessee Riverpark will surely get you in the mood for the big night.

You can't go wrong in Nashville, the world's country music capital, if you're hoping to catch iconic musicians performing live. For something a little different, head to the Music City's suburb of Franklin and check out the live music at its bars and pubs. Some prefer the calmer atmosphere here, and you'll beat the big-city crowds.
Top Offers for New Year's Eve in Tennessee
Frequently Asked Questions
Tennessee New Year's Eve Destinations: How much does it cost to rent a vacation rental in Tennessee?
HomeToGo has ideal rentals for Tennessee New Year's Eve Destinations, with prices as low as $80 per night.
Can I find a vacation rental for a group of guests for Tennessee New Year's Eve Destinations?
Cabin in Tennessee can fit 9 people.
What kinds of vacation rentals can i book for Tennessee New Year's Eve Destinations?
You can browse 15,198 House rental and 20,907 Cabin for Tennessee New Year's Eve Destinations right here on HomeToGo.
Average Nightly Rental Prices in Tennessee
Vacation Rental Price Information in Tennessee
Vacation Rental Availability in Tennessee
Rental Availability Information in Tennessee
Tennessee New Year's Eve Destinations Inspiration
Top Vacation Ideas in Tennessee