Choose the perfect vacation rental
Recommended Vacation Rentals in Sugar Land
Find your perfect vacation rental in Sugar Land: from $34 per night
Vacation Houses With Pools
Dog-Friendly Vacation Rentals
Best vacation rentals with a balcony
Popular Rental Amenities in Sugar Land
You will have a large selection of accommodations to compare and choose from if you are looking for a property offering a pool in Sugar Land. In addition, more Hotel rooms have pools than any other type of property. They are a great choice if you go in a group of 4, as that is the number of people they can accommodate on average. In Sugar Land, more than a quarter of the rentals with a pool are situated close to the water.
Experience Texan Culture in Style When You Stay in a Sugar Land Vacation Rental
Known as the "sweetest city" in Texas for its sugar production heritage, Sugar Land is where contemporary city life intertwines with authentic Texan charm. Visit the city's oldest sugar factory while staying at a comfortable house rental. Experience the charm of life in this diverse city as you indulge in fun-filled outdoor activities, and visit the sights of nearby Houston.
Where to find the best food in Sugar Land?
Sugar Land Eateries
Sugar Land offers more than just fun and adventure to its vacationers. With more than 26 eateries around the town square alone, this city offers plenty of restaurants, all close to a wide selection of vacation rentals. For authentic Italian and Asian dishes, head to Japaneiro's restaurant and enjoy the unique fusion of cuisines on offer.
Have your taste buds tickled by a delectable array of soups, salads and sushi rolls, and wash it all down with delicious Japaneiro cocktails. Enjoy farm-to-table freshness at Guru Burgers, and Crepes and seafood at Preview Modern Seafood Cuisine.
Close to your house rental in Sugar Land, you'll find Jupiter Pizza & Waffle Co., where you can sample the insanely delicious Belgian-style brunch menu with options ranging from sweet Kream Kong or the 'S' more Please featuring melted chocolate, graham crackers, and toasted marshmallows.
What are the best places to discover the arts and culture of Sugar Land?
Heritage and Contemporary Art
Not far from your house rental in Sugar Land, experience cutting-edge art at the Sugar Land Heritage Foundation and Museum which showcases local history and developments made in the sugar industry since its conception.
The Houston Museum of Natural Science presents hand-crafted exhibits from local artists as well as dinosaur fossils, an aquarium, and a dome theatre. Stop by Sugar Land Memorial Park or Fort Bend Children's Discovery Center for a thrilling learning experience for your little ones.
What are the best activities for families in Sugar Land?
Local Festivals
Sugar Land hosts several vibrant festivals and fairs throughout the year, offering vacationers the chance to immerse themselves in the cultural spirit of the town. These include the epic Houston Music and Arts Festivals held in April, a huge event that features exhibitions, concerts, workshops, and so much more. If visiting for this popular event, be sure to book your house rental well in advance.
Have fun at the thrilling International Arts Festival which celebrates diverse artistic scenes and cultures and features local organizations that showcase their unique heritage from around the world. And at the end of each week, you can grab something tasty to eat at Food Truck Fridays in the town's plaza.
What are the best nightlife spots in Sugar Land?
Evenings in Sugar Land
Immerse yourself in some of the exciting evening activities across the city, including concerts where you can dive into the vibrant local music scene. Stroll through the magnificent Oyster Creek Park and tour the impeccable rose garden. Enjoy perfect sunsets at this park as you savor an outdoor dinner with your family and friends. Oyster Park is also known for its accessible hiking and cycling trails.
Spend your evenings learning new skills such as pottery, painting, candle making, and mosaics at the Artsy Soul. Draw creative inspiration as you interact with local talents to bring you're a-game to this creative city. Or why not take the family to Sugar Land Ice & Sports Center for some fun ice skating. There are bound to be some laughs as you wobble and waver before building up your confidence and skating like a pro - well, sort of. With a cozy vacation rental, you'll have somewhere comfortable to rest up in afterwards.
Where are the unique attractions in Sugar Land?
Getting Outdoors in Sugar Land
When you stay in one of Sugar Land's vacation rentals, you can go on boating, hiking, fishing, or cycling adventures. Sugar Land provides plenty of opportunities to get active outdoors. The breathtaking surroundings of the Brazos River and other human-made bodies of water within the city are popular sites for outdoor fun. Enjoy a relaxing excursion as you take in the picturesque scenery in Oyster Creek Park, or skate at the amazing Brazos River Park before rounding off the afternoon with a picnic.
Practice your swing on the perfectly manicured lawns of Sweetwater Country Club or check out the Sky Zone Trampoline Park with the kids. Escape into the serenity of nature as you camp with your loved ones at Sugar Land Memorial Park, where you can take in incredible star-filled skies. This is also the perfect spot for fun canoeing or kayaking adventures.
We compare more than 1,300 providers, including: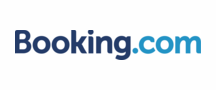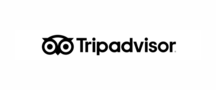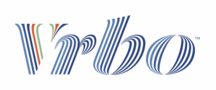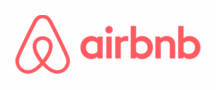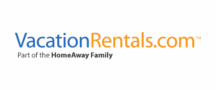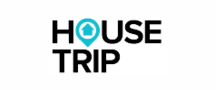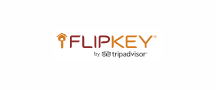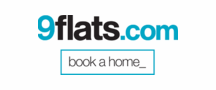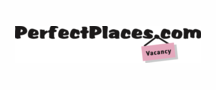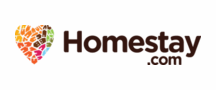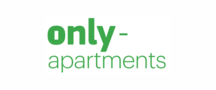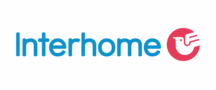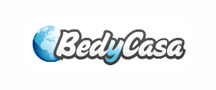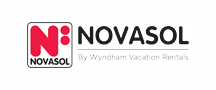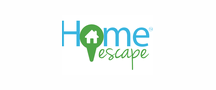 Vacation Destinations Near Sugar Land
Vacation Rentals