Choose the perfect vacation rental
Recommended Vacation Rentals in Spring
Find your perfect vacation rental in Spring: from $53 per night
Vacation Houses With Pools
Dog-Friendly Vacation Rentals
Best vacation rentals with a balcony
Popular Rental Amenities in Spring
Spring is a good vacation destination if you want a property with a pool, as 74% of the properties there have one. Interestingly, our data shows that more hotel rooms include a pool than apartment rentals. In addition, they can welcome 3 vacationers, on average, while apartment rentals with pools can welcome an average of 5 guests. If you would also like to be close to the water, a few of the properties offering a pool are within 2 miles of the waterfront.
Experience Culture and History with a Vacation Rental in Spring, Texas
Spring, TX welcomes throngs of visitors every year who come to experience its welcoming atmosphere and unique recreational treats. Whether you're a nature adventurer, history enthusiast, gastronomic traveler, backpacker, or festival lover, you'll soon find that Spring has something for you. The town also offers a wide range of affordable house rentals, and being an outer-suburb of Houston, also gives you easy access to the attractions of a major US city too.
Where to find the best food in Spring?
Dine Like a Local
There are plenty of great restaurants in Spring, ranging from casual bistros to luxurious Pan-Asian-style dining options. For instance, you can find authentic Italian dishes at The Black Sheep Bistro. Although the Black Sheep is relatively new on Spring's culinary scene, the owner and chef Joseph Macri treats guests to Italian meals cooked with a Greek twist. This includes Saganaki [grilled cheese with lemon juice] and Crawfish macaroni and cheese.
For a wholesome lunch, look no further than the hearty meals served at Ellen's Café. Once you enter its warm, lively interior, you'll smell the inviting aroma of house-made soups, salads, and baked bread. The wide selection of menu options includes the popular California Sunshine sandwich and bacon quiche with spinach. Round things off with the cafe's legendary peach cobbler for dessert.
What are the best places to discover the arts and culture of Spring?
Discover Spring's Art Scene
Among Spring's popular cultural hotspots is the Pearl Fincher Museum of Fine Arts. It was established in 2008 and showcases donated pieces of art, including the fabulous Grand Canyon Photographs, as well as contemporary art from acclaimed local artists like Sara Moons and Rebecca Cole.
If you love interior design and handmade home furnishings, head down to Lana Williams Gallery. For over two decades, this family-owned business has been exhibiting an extensive collection of crafted iron drapery components and a range of iron home decorations. Guests can also browse through the gallery's metal candle hardware for both the walls and table and perhaps you may end up finding one to take back home with you.
What are the best activities for families in Spring?
Fun for Little Travelers
Spring has an array of kid-friendly attractions ensuring that all members of the family will be entertained while on vacation. A guaranteed hit with kids of all ages, Wet N Wild SplashTown offers thrilling rides and fun water features. Kids will love conquering the Big Kahuna, an exciting thrill ride that has plenty of twists and turns. There are many more adrenaline-inducing slides, including the funnel-shaped Big Spin and the seven-story Spiral.
On a warm sunny day, put on your safari gear and head to TGR Exotics Wildlife Park, situated on Sherrod Lane. This park and zoo is home to around 100 amazing exotic and endangered creatures, sure to delight and fascinate wildlife loving children. Some species you can expect to see include snakes, birds, monkeys, porcupines, and otters. If the kids are feeling courageous enough, they can even hold and pet a giant, gentle snake.
Where are the unique attractions in Spring?
Visit the City's Attractions
History fans are in for a treat when they visit Spring, as it's home to wonderful historic architecture and noteworthy landmarks. Start your history tour in Old Town Spring. This historic town center is brimming with old-world atmosphere, as well as attractive Victorian-era homes. As you stroll around the old town, you'll also have a chance to explore quaint boutiques, where you can easily pick up charming and unique gifts for friends back home. There's also no shortage of rustic taverns and eateries, to ensure you stay fueled.
Another exciting place to visit is Atkinson Farm, located on Spring Cypress Rd. Open between March and October, the hosts welcome guests to learn about the farm's over-70-years history and the 60 different types of vegetables grown here, depending on the season. Visitors can even buy freshly-picked vegetables, including strawberries, carrots, bananas, peas, and cabbages.
What are the best events and festivals in Spring?
Regular Events
There are many fun events and festivals in Spring throughout the year and whether its art, gastronomy, or music, travelers can find an event that suits their interests. Wine enthusiasts should aim to visit for October's Autumn Art and Texas Wine Festival, a lively but laid-back two-day event. Guests can taste an assortment of Texan wine as they view original artworks by local and regional artists. The fair also features over 150 stalls, selling everything from arts and crafts to vintage bottles of wine.
Or consider planning your vacation to coincide with SpringFest, an action-packed event that takes place in Old Town Spring. Its objective is to preserve, protect, and promote the historical and cultural heritage of the town and each year has a different theme. This unmissable event sees the whole of Spring come out to celebrate their fantastic heritage, while enjoying tasty food, live music, and crafts demonstrations, among many other highlights. Be sure to book you vacation rental in advance.
We compare more than 1,300 providers, including: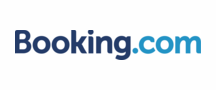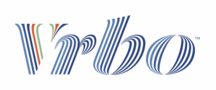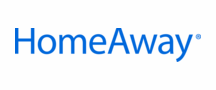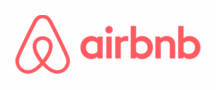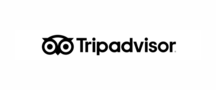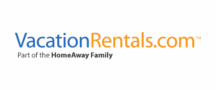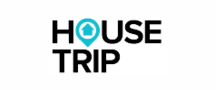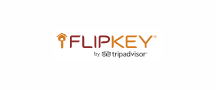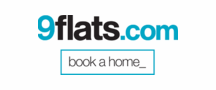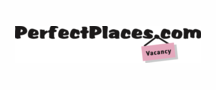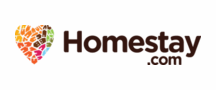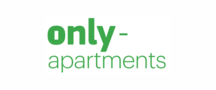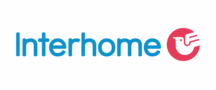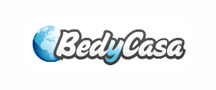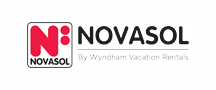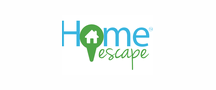 Vacation Destinations Near Spring