Choose the perfect vacation rental
Save up to 58%
Best Vacation Home Deals in South Padre Island
Compare and find a rental matching your expectations among the 4721 welcoming options from numerous vacation rental websites in South Padre Island. HomeToGo, a vacation rental search engine, directly compares all of these rentals to help you save up to 66%!
Recommended Vacation Rentals in South Padre Island
Find your perfect vacation rental in South Padre Island: from $108 per night
Vacation Houses With Pools
Dog-Friendly Vacation Rentals
Best vacation rentals with a balcony
Popular Rental Amenities in South Padre Island
Check above for the most selected filters in South Padre Island and the number of properties that have them. Many accommodations in South Padre Island include "internet" or "TVs," which makes it a wonderful vacation destination if you can't imagine a vacation without internet or you want to tune out with some TV time. Three amenities that are not common are "fireplaces," "cribs," and "saunas."
Price and Availability Index in South Padre Island
Vacation Rental Price Information in South Padre Island
We analyzed price data and rendered them in this graph, which shows vacation rental prices for the next twelve months in South Padre Island. The most expensive dates to travel to South Padre Island are in June (6/25 - 7/2). Opt for a getaway in October (10/9 - 10/16) for optimal savings when heading to South Padre Island.
Rental Availability Information in South Padre Island
Check out the graph above to find out how many accommodations are available in South Padre Island(in %). More people travel to South Padre Island a week in February (2/12 - 2/19). So far, 87% of the rentals are occupied this week. The week with the most available rentals is in May (5/28 - 6/4), with 92% of the vacation rentals available.
The Weather in South Padre Island
7-Day Weather Forecast in South Padre Island
Accommodations for your vacation in South Padre Island
In South Padre Island, nearly a quarter of the properties are apartment rentals, which represent 23.65% of its available properties. Interestingly, specific accommodation type, this type of property in particular is $377 per night, with an average area of 1,130 ft². Moreover, if you are going in a group of 6, apartment rentals are an excellent property type in South Padre Island, as they usually welcome this exact group size. House rentals represent the other most available accommodation type in South Padre Island. Our data shows that the standard price of house rentals is $550 a night for an area of 1,960 ft².
Find a South Padre Island Condo Rental for the Perfect Getaway
South Padre Island is located at the extreme southeast tip of the United States, off the coast of mainland Texas. You'll find many large resort-style condos with private pools, all situated a very short distance from the beach. Indulge in outdoor activities or simply sunbathe with a drink and enjoy the excellent weather.
How to get to South Padre Island?
How to Get to Your South Padre Island Vacation Rental
The city is served by three airports, namely Valley International Airport, Brownsville/South Padre Island Airport and McAllen Miller International Airport. A taxi or rental car will get you to your South Padre Island condo in no time. To get around the island, use The Wave, which is South Padre Island's free public bus line.
Where to find the best food in South Padre Island?
Where to Eat and Drink
Like most beachside destinations, South Padre Island excels in seafood and offers fish such as marlin, red snapper, kingfish, and flounder. Why not savor some grilled oysters while watching dolphins in the Gulf? Boomerang Billy's, meanwhile, serves tantalizing "beach-friendly" food such as chicken tacos and burgers, while Dirty Al's thrills visitors with its fried seafood and seafood market. For authentic Japanese fare, head to Kohnami Restaurant which is the island's only Japanese eatery.
For drinking establishments, South Padre Island offers everything from swanky rooftop lounges to hole-in-the-wall bars frequented by friendly locals. For live music, consider Quarterdeck Lounge, which showcases bands from Vegas, Chicago, New York, and all over the U.S. End the day at your South Padre Island condo rental and kick start the next morning with fluffy pancakes and waffles from Yummies Bistro's. SPI pampers its foodies, so dig in!
What is the weather like in South Padre Island?
What Weather Can You Expect on Your South Padre Island Vacation?
The best time to visit the island is from September to February when the beach is perfect for sunbathers, watersports enthusiasts, and families. You'll need to keep an eye on the weather between June and August when temperatures start to soar. Late fall brings with it a larger variety of South Padre Island vacation rentals and fewer crowds, while winter appeals to vacationers who come for the sea breezes and magical ambiance.
What are the top sights in South Padre Island?
Things to Do and See on South Padre Island
South Padre Island's biggest claim to fame is its marvelous coastline that runs for miles. For information on water and recreational activities, stop by the South Padre Island Visitors Center. Water enthusiasts will have their hands full on this cheery island: there's jet skiing, surfing, deep-sea fishing, parasailing, windsurfing and more to choose from. There are also dolphin cruises that let you get up-close-and-really-personal to these adorable mammals. Shelling, horseback riding on the beach, tennis, hiking, and biking will keep the land lovers occupied.
While on South Padre Island, consider a course in kiteboarding, wakeboarding, stand-up paddle boarding, kayaking, or surfing. Rentals and trained staff are at your disposal. If you're in town for the summer, don't miss the dazzling firework displays every Thursday and Friday night at the Laguna Madre Bay, and every Friday and Saturday night over the Gulf of Mexico.
What are the best places to discover the arts and culture of South Padre Island?
Art on the Island
"Spring Break Central" island has its artsy side too! The three most important historic sites to visit are the Port Isabel Lighthouse, the Port Isabel Historical Museum, which houses a huge collection of artifacts from the U.S.-Mexican War, and the Treasures of the Gulf Museum. All three sites can be visited at a discounted price if purchased together, and kids under five can go for free.
What are the best activities for families in South Padre Island?
South Padre Island with Kids
Kids will love Gravity Park which features the World's Tallest Reverse Bungee, Go-Karts, climbing walls, frog hoppers, trampolines, and kiddie cars. The Black Dragon Pirate Ship cleverly recreates a seventh-century pirate galleon with superb entertainment onboard.
Schlitterbahn Beach Waterpark is a pleasant break from the sweltering heat. Enjoy water rides, a surfing machine, and the sand castle play space. Take the kids bird-watching on the Laguna Madre Nature Trail, which is home to more than 300 species of birds. It is close to the South Padre Island Birding & Nature Center which has a bird-watching boardwalk and a fantastic viewing tower. End the day cooling off back at your South Padre Island condo rental in complete privacy.
Where are the unique attractions in South Padre Island?
Top South Padre Island Activity: Dolphin Watching
Seeing friendly and playful bottlenose and spinner dolphins, as they perform their acrobatics, is one of the top activities you can enjoy during your South Padre vacation. For the best experience, keep the following tips in mind:
1. Book dolphin spotting tours in advance: You can join boat expeditions to see dolphins from morning until sunset. They typically last between one and a half and two hours. These tours are very popular, so secure your spot ahead of time, especially during summer.
2. Take videos of the action: Like many wildlife species, dolphins blend into their natural environment well, and dart quickly in and out of the water, which renders taking photos difficult unless you're a pro. For these reasons, taking videos can be much easier, and more entertaining.
3. Observe migratory and local birds: Bottlenose dolphins are the stars of the show and the reason why most vacationers join boat tours. If you take a look at the sky, though, you'll see various bird species, and maybe even rare ones such as the brown pelican and peregrine falcon.
What are the best events and festivals in South Padre Island?
Events and Festivities
SPI opens its cultural calendar with the South Padre Island Polar Bear Dip in January, followed by the Annual Kite Festival in February. Spring break takes place in March/April while summer features the Beachcombers Art Show and Texas International Fishing Tournament.
The year comes to a spellbinding close with the Harbor Lights Festival where the Bayfront Marina is adorned with festive lights.
South Padre Island is truly an inspiring family destination, so book your condo on SPI and dive on in.
What are the benefits of self-catering in South Padre Island?
Catch of the Day: Dining out on Seafood or Cooking it up in Your Condo Rental
South Padre Island abounds with eateries serving fresh seafood. If you prefer preparing seafood yourself, there are various markets available on the island selling seasonal and imported varieties.
1. Seafood restaurants: There are many restaurants on South Padre serving fish and seafood. Among these, you'll find shrimp, crabs, and oysters on their menus. Options are available for everyone, from budget travelers to discerning gourmands.
2. Stores selling seafood: Fresh shrimp, oysters, and snapper, among other marine delicacies, are available for sale on the island. Some popular markets in the area include Gulf Seafood Market, and Reyes Seafood Products.
3. Fishing: With South Padre's offshore waters abounding with fish, you're likely to have successful and entertaining days out fishing. Some local fish species in the area include tarpon, trout, southern flounder, black drum, and red drum. South Padre's waters are ideal for fishing year round, whether on the beach or in a boat.
What are the must-see attractions in South Padre Island?
The Best Beaches to Book Your South Padre Island Condo Near
1. Cameron County Beach
This is a long beach on the southeast corner of South Padre, featuring golden brown sand contrasting against the gulf's beautiful blue waters. If you're willing to wake up early, you'll admire beautiful sunrises with barely anyone in sight.
2. Andy Bowie County Park
Travelers wishing to enjoy a little solitude during the day should check out this long beach located next to the park. This stretch of beach can be accessed both on foot or in your vehicle.
3. E.K. Atwood Park
Another stretch of beach can be reached at this park further north on South Padre. There's a picnic pavilion and a boardwalk where you can access the expansive sands.
Frequently Asked Questions
How much does it cost to rent a vacation rental in South Padre Island?
On average, a Apartment rentals or House rentals in South Padre Island costs $108 per night.
What amenities are most popular for vacation homes in South Padre Island?
Most travelers search for internet, TVs, and pools when booking a vacation rental in South Padre Island.
How many vacation rentals are in South Padre Island?
South Padre Island has 4532 Apartment rentals and House rentals on offer to rent.
Are pets allowed in vacation rentals in South Padre Island?
Finding a cabin rental in South Padre Island that allows dogs is definitely possible, with 412 pet-friendly homes on offfer.
What's the best time of year to travel to South Padre Island?
August and July are typically the warmest months in South Padre Island with temperatures around 98 °F. January and February in South Padre Island are the coldest, with 53 °F on average.
We list offers from thousands of providers, including: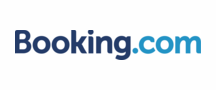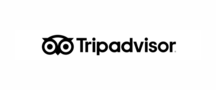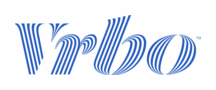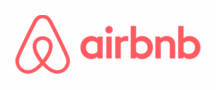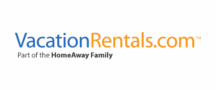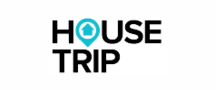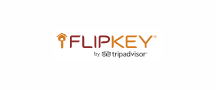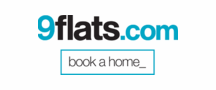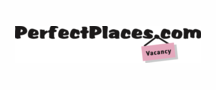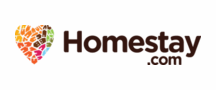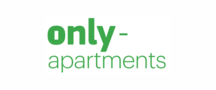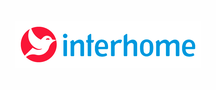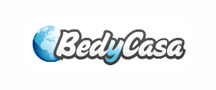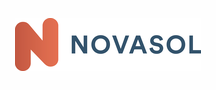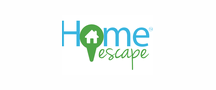 Vacation Destinations Near South Padre Island
Explore More Vacation Ideas