Choose the perfect vacation rental
Events in South Dakota: Top Destinations
Experience the West Through Fun and Festivals
Whether it's food, musical dramas, rodeo fun, or the wild outdoors that catches your fancy, the state of "Great Faces and Great Places" does not disappoint. Must-see events in South Dakota are numerous and geared to all tastes and sensibilities, and a vibrant, busy cultural calendar ensures that you'll always have some kind of event to check out, no matter the season of your visit. With its strong sense of community and convenience to nature, South Dakota offers visitors an unparalleled experience. Come for the history, culture, and festivals and don't forget to check out the incredible Black Hills and Badlands while you're in the area.
Events in South Dakota: Top Accommodations

Best Family-Friendly Events in South Dakota
Gather the kids and plan a vacation to South Dakota, a state that's known for its family-friendly activities and events, many of which take place in the great wild outdoors or at venues located in historic towns.
1. Black Hills Stock Show and Rodeo

The highly awaited rodeo takes place every year in late January or early February. Mark your calendar and take your pick from a range of events, including ranch horse contests, team roping, North American Sheepdog trials, and cattle sales. Expect plenty of good food and cheer.

The legend of Deadwood's notorious town marshall comes to life at this summer festival which features free outdoor concerts and the National Dock Dogs Competition, amidst a family-friendly atmosphere.

The historic mining town of Custer bustles every July end, when it hosts Gold Discovery Days. There's everything from hot air balloon rallies to rodeos, laser shows, quilt shows, bed races, and the popular Dodge Ball and Fireman's Ball.

4. Yankton Riverboat Days & Summer Arts Festival

This three-day festival takes place each August in the town of Yankton, bringing in over 100,000 visitors annually. Free entertainment, spectacles, concerts, and parades are the norm. There's also an antiques flea market, road races, tractor pulls, and a Grand Parade on Saturday morning of the event.
Best Places to Stay for Events in South Dakota

Best Outdoor Events in South Dakota
Known for its vast and beautiful landscapes, South Dakota has rightfully earned a reputation as a must-visit outdoor destination. From rodeos to cattle shows and fairs, expect the best of the west in South Dakota.
1. Mount Rushmore Independence Day Celebration

One of the true must-see events in South Dakota, this scintillating 4th of July event is set against the backdrop of Mount Rushmore, the massive mountain carvings of four celebrated American presidents: George Washington, Thomas Jefferson, Theodore Roosevelt, and Abraham Lincoln. A dazzling fireworks show is just the icing on the cake.

2. Sturgis Motorcycle Rally

The first week of August sees the town of Sturgis fill up as bikers from across the country gear up for their favorite motorcycle rally. This fun-filled Black Hills event has been a fixture since 1938.

Cyclists and sporty visitors, mark your calendars for late September. The annual three-day Mickelson Trail Trek lets cyclists cruise past historic mining towns like Custer, Lead, and Deadwood, along with picturesque valleys and old railroad tunnels.

Also known as He Sapa Wacipi Na Oskate, the Black Hills Pow Wow is a must for culture and history buffs. Celebrate with music, dance, and community events just like the local Native American Indians have historically done at this October festival. Attracting visitors for over two decades, the Black Hills Pow Wow features archery, softball, walks, and the exciting He Sapa Style Show.
Recommended Accommodations for Events in South Dakota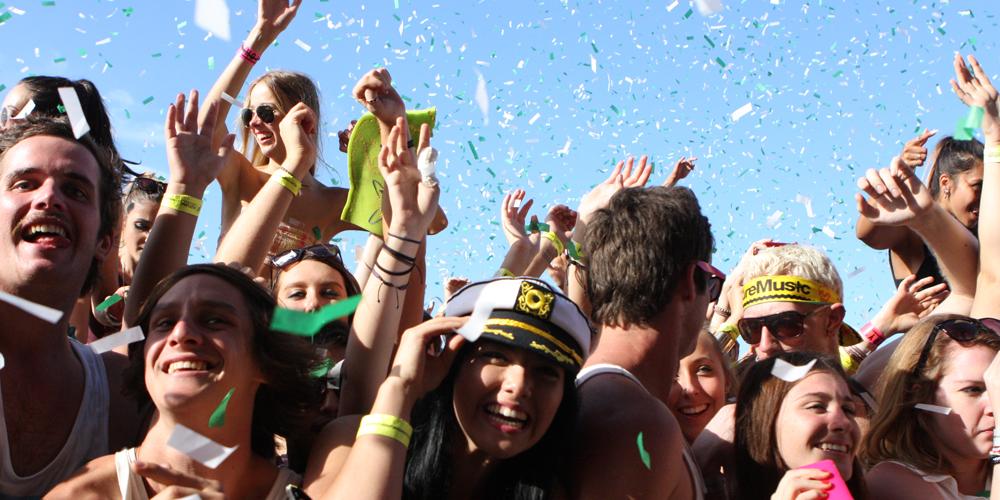 Best Music Events in South Dakota
Catch some great tunes and unusual musical performances, set to the backdrop of local culture and history.
1. Fort Sisseton Historical Festival

Summer heats up in the town of Sisseton at the Fort Sisseton Historical Festival, an extravaganza of period entertainment. Come for the artillery, cavalry and infantry demonstrations, music, melodrama, and even period fashion parades.

Discover Czech heritage at this festival which celebrates the founders of the Czech community in Tabor, who arrived in 1869. The event is one of the state's longest running celebrations, and features it all, from Beseda dancers to a replica of a Czech pioneer village. There's folk dancing, music, and Czech food, too.

Also known as the Sioux Falls Jazz and Blues Festival, this two-day April outdoor event is free and features diverse musical genres ranging from jazz, blues, Latin, funk, and soul, to Zydeco and big band.
Top Offers for Events in South Dakota
Frequently Asked Questions
Must-See Events in South Dakota: What is the vacation rental cost in South Dakota?
You can get an incredible rental for somewhere between $324 and $616 and find discounts up to 70%!
Can I find a vacation home for a group of guests for Must-See Events in South Dakota?
House rental in South Dakota usually fits 9 people.
What kinds of vacation rentals can I find for Must-See Events in South Dakota?
You can browse 1,203 Cabin and 2,190 House rental for Must-See Events in South Dakota right here on HomeToGo.
The Weather in South Dakota
Average Nightly Rental Prices in South Dakota
Vacation Rental Price Information in South Dakota
Vacation Rental Availability in South Dakota
Rental Availability Information in South Dakota
Must-See Events in South Dakota Inspiration
Top Vacation Ideas in South Dakota