Choose the perfect vacation rental
Recommended Vacation Rentals in Simi Valley
Find your perfect vacation rental in Simi Valley: from $78 per night
Vacation rentals and apartments with air conditioning
Vacation rentals with Wi-Fi
Best vacation rentals with a balcony
Popular Rental Amenities in Simi Valley
Many users spend more time comparing the vacation rentals providing a pool. Two-thirds of the properties have one there. In addition, vacation rentals with pools in Simi Valley cost, on average, $150 per night. Most of the available properties with pools are hotel rooms. Among these offers, 0 of them are located within 2 miles of water.
Soak up Southern Californian Charm with a Vacation Home in Simi Valley
A short drive from Los Angeles International Airport (LAX), Simi Valley is the perfect getaway destination for experiencing Southern California's (SoCal) laid-back charm, beyond the big cities. Intimate festivals, outdoor recreation, culinary delights, and a rich performing arts scene reward the culture traveler. Savor it all with a vacation rental as your base.
Where to find the best food in Simi Valley?
International and American Flavors
Simi Valley's culinary prowess is one of its biggest draws. There's typical Southern fare, home-cooked Italian pasta and pizza, Japanese sushi, craft coffee, and luscious desserts to dig into. A Simi Valley institution for over three decades, Dr. Conkey's Candy & Coffee beckons with its flavored coffees (banana nut, chocolate raspberry, and blueberry cinnamon among other off-beat flavors).
For lip-smacking BBQ beef sandwiches, garlic rolls, and beef ribs, Red's Barbecue & Grillery doesn't disappoint. Relish fiery Thai red curry, stir fry seafood, and glass noodle soup at Thai Noodles. Ali Baba Cafe is another must-dine spot with its Mediterranean dishes that come in meat, seafood, and veggie variations. Their kebab plates, baked mousaka, lamb biryani, and shawarma dishes are gladly devoured by locals and visitors alike. Finally, satisfy those Italian food cravings with a meal at Viva La Pasta, a Simi Valley favorite since 2001 for its hearty, house-made pastas, pizzas, risotto, and panini sandwiches.
What are the best places to discover the arts and culture of Simi Valley?
Railroads, Ronald Reagan, and Movie Ranches
Spread over 100 acres, the Ronald Reagan Presidential Library & Museum boasts a dramatic hilltop location overlooking the sea. Some of the museum's highlights include the Air Force One Pavilion where you can board the actual aircraft Reagan jet-setted around the world in. There's also a portion of the Berlin Wall that was donated to the museum, and a fascinating secret service exhibit.
The Strathearn Historical Park and Museum meanwhile comprises a selection of well-preserved buildings that hark back to the days when the region was populated by ranches. Also worth a visit is the Santa Susana Depot Museum and Model Railroad, a fully restored depot that allows visitors a glimpse into Southern California's railroad history.
Cinephiles, hikers, and mountain bikers can all head up to the Corriganville Movie Ranch where memorable films such as Fort Apache, and The Adventures of Rin Tin Tin were filmed. Finally, once back from sightseeing, why not enjoy a drama or jazz set at the Simi Valley Cultural Arts Center, housed in an impressive neoclassical-style building.
What are the best activities for families in Simi Valley?
Laser Tag, Animal Encounters, and Archery for the Kids
Simi Valley ensures that its younger visitors are well taken care of through indoor and outdoor attractions. Get the kids interested in skateboarding with a visit to the Skateboarding Hall of Fame and Museum, home to the world's biggest collection of skateboard memorabilia.
Spread over 5000 square feet and multiple levels, Lazertag Extreme features adrenaline-inducing laser tag, a Lazer Maze, and tons of arcade games to keep the family occupied for hours on end. Another recommended indoor attraction is Iceoplex where kids can take ice skating classes. For some bull's eye fun, Conejo Valley Archers does the trick. The best part is they offer introductory training sessions.
A short drive from Simi Valley is America's Teaching Zoo, where kids can enjoy close encounters with over 130 exotic animals. The behind-the-scenes tour is highly recommended, informing visitors all about the inner-workings of a busy zoo. If traveling with a four-legged friend, then head to Simi Dog Park, where dogs can run freely. Finally, consider renting a car and heading out to California's premier beaches—Santa Monica, Malibu, and Ventura - is a sure-fire hit with kids of all ages. Ocean-facing house rentals and condo rentals are in abundance here.
What are the best events and festivals in Simi Valley?
Blues, Pig Races, and Dream Cuisine
Simi Valley's year-round festivals make it a must-visit destination for culture travelers, music fans, and foodies. There's line dancing, local crafts, and lively music at the springtime Round-up Rockin' Country Music Extravaganza. More music awaits at the Cajun & Blues Festival held every Memorial Weekend.
A dazzling display of fireworks defines the Simi Valley 4th of July Fireworks Extravaganza, while the family-friendly Simi Valley Days Parade & Carnival has been celebrated every September for over 86 years. There's food, live music, games, and rides to be enjoyed for four whole days.
October ushers in the Simi Valley Dream Cuisine Festival, where the city's top-rated dining establishments come together to serve visitors gourmet meals, baked goodies, desserts, and more. There's even romantic music and dance sessions where oldies and radio favorites are played.
The Full Harvest Festival at Underwood Family Farms is all about pumpkin patches, vintage tractors, and pig races (get those cameras ready!) While here, dig into the roasted corn, pumpkin pies, and fish tacos on offer. The year closes with Holiday Tree Lighting, a magical spectacle of light, Santa visits, live music, and holiday eats.
We compare more than 1,300 providers, including: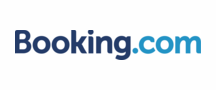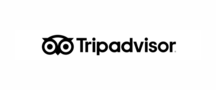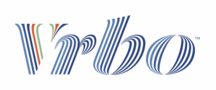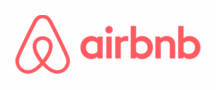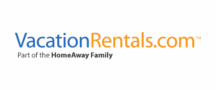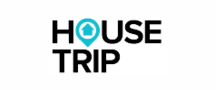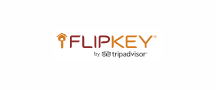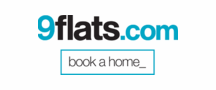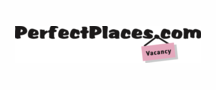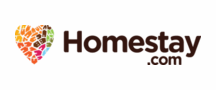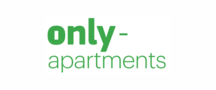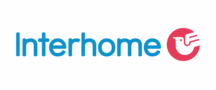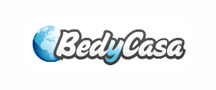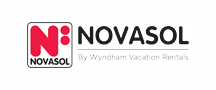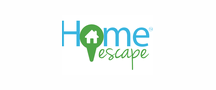 Vacation Destinations Near Simi Valley
Vacation Rentals