Choose the perfect vacation rental
Save up to 51%
Best Vacation Home Deals in Sedona
Compare and find a dreamlike vacation home for as little as $136 per night by searching and comparing the 2029 properties available in Sedona. Each of the properties from our partner websites are immediately compared on our website so you can save up to 51%.
Recommended Vacation Rentals in Sedona
Find your perfect vacation rental in Sedona: from $109 per night
Vacation rentals with Wi-Fi
Apartments and vacation rentals with a kitchen
Vacation Rentals With Fireplaces
Popular Rental Amenities in Sedona
Listed above are the most commonly chosen filters in Sedona and the number of properties that offer them. In Sedona, 1,254 properties offer "internet". So, if you can't imagine a vacation without internet, use the internet filter to compare these rentals. You could even compare and find rentals if you are looking for a pet-friendly rental (142 rentals include "pets Allowed" in Sedona) or if you love sweating the stress away in saunas (140 rentals in Sedona include "saunas").
7-Day Weather Forecast in Sedona
Accommodations for your vacation in Sedona
In Sedona, hotel rooms are the most frequent accommodation type. Additionally, the average nightly price of hotel rooms there is $397, and their size, on average, is 400 ft². Furthermore, these accommodations are a great choice for couples and small groups, as most can welcome 3 guests. You can also search and find other property types in Sedona. House rentals are, for example, another typical accommodation option in this destination, with 200 currently listed. While hotel rooms in Sedona have an average size of 400 ft², house rentals have an average size of 2,190 ft².
Choose a Sedona cabin for the ultimate outdoor vacation
To local Native Americans, Sedona as a sacred location, and the gateway to some of the most incredible geographical landscapes in the United States. Surrounded by red rock sandstone formations, the area and its arid but pleasant climate, provide the perfect backdrop for hiking, mountain biking and adventures in all terrain vehicles. After a long day of excitement in the sun, returning home to your cabin in Sedona is the perfect way to end the day.
Getting to your cabin in Sedona
Sedona is located approximately 120 miles north of Phoenix. Phoenix Sky Harbor International Airport serves the area and oversees daily flights within the United States, to and from Canada and to and from European destinations. To get the most out of your stay at your cabin rental in Sedona, visitors are advised to rent a vehicle. The drive from Phoenix to Sedona can be completed on State Route 179, which is designated as an 'All American Road,' heralded for its scenic qualities. Access to a car makes getting to and from the surrounding area easier, however numerous companies also run well guided tours of the area if this is not a possibility. Sedona also has its own airport that runs limited services from nearby cities, including Phoenix.
What is the weather like in Sedona?
Sedona's pleasant climate
Sedona is a true desert town and its dry and warm climate provides the perfect conditions for enjoying the natural landscape. The town is very hot in the height of summer, from June until September, with many people choosing to visit during the shoulder seasons when the weather is more pleasant for enjoying the outdoors. No matter the time of year, vacation homes in Sedona are the ideal accommodation answer due to their customizable nature and ability to fit the type of vacation you desire.
Where are the unique attractions in Sedona?
Exploring the great outdoors around Sedona
Known for its stunning and unique geography, Sedona is a dream destination for those seeking adventure and the great outdoors.
On a hot day, there is nothing more exhilarating and refreshing than a trip to the Verde River, which runs outside of the town and can be reached by car in about 30 minutes from any of Sedona's vacation rentals. Visitors are spoilt for choice when it comes to ways to enjoy the river, which include kayaking, rafting and guided trips.
The hiking in the area surrounding Sedona is some of the best and most picturesque in the country. Popular areas include Bear Mountain, Boynton Canyon and Devil's Bridge known for their unique rock formations and wildlife. Hikers can enjoy these areas on self-guided trips or with a guide from numerous companies. Vacationers should be aware that some trailheads require a recreation pass for parking, which can be obtained in the town of Sedona. Hikers are always advised to consult an up-to-date guidebook before beginning any hike.
Another great way to explore the local area is to rent or bring your own mountain bike. The red rock of Sedona lends itself well to mountain biking and there are trails available for both experienced and amateur bikers to enjoy. Again, trails are available to explore on your own or with the expertise of an experienced guide.
No matter the outdoor experience, you will be happy you have chosen to stay in your vacation home in Sedona so that you can return for a cool shower at the end of a long and enjoyable day exploring.
What are the best events and festivals in Sedona?
Events to enjoy while staying in Sedona
With the red rock formations as your backdrop, Sedona plays host to various recurring festivals and events throughout the year.
The Great Sedona Chili Cook-Off takes place in May and provides a real "taste" – literally – of the culture of this part of the United States. Proceeds from the event go towards funding local charities, which adds to the delightfulness of this local celebration.
Along the same theme, Sedona hosts the National Day of the Cowboy Celebration annually in July, which includes demonstrations of roping and action shooting, as well as storytelling and poetry celebrating the people of Sedona's past. This is a fun festival that is ideal for both adults and families, with plenty of activities geared towards kids of all ages.
Finally, celebrating Sedona's tradition of wellness and spirituality originally recognized by the Native Americans, Sedona presents an annual yoga festival in March. The festival brings in expert teachers from across North America and celebrates both natural and personal wellbeing in the serenity and peace of the natural environment.
What are the must-see attractions in Sedona?
Marvel at the beauty of nature in Sedona, Arizona
Oak Creek Canyon
This is an enormous river gorge reminiscent of the Grand Canyon with truly breathtaking views. You can take a guided tour to see all the best spots here.
Devil's Bridge Trail
This is an intensely exciting hike where you'll step out along a natural 'bridge' jutting over the gorge. The views will show you why Arizona is famed for its astounding beauty.
Chapel of the Holy Cross
Set among the rocks up high is this unusual and modern Catholic chapel which opened in 1956. Its interior is equally quirky and features very unique design elements.
Bell Rock
This is a hiking trail which is somewhat more easy-going for beginners than Devil's Bridge, still offering great perspectives of the area including the eponymous Bell Rock formation.
Cathedral Rock
This is one of Arizona's most recognisable sights often featuring on postcards. It's called Cathedral Rock because the formation actually looks like a twin-spire cathedral.
Frequently Asked Questions
How much does it cost to rent a vacation rental in Sedona?
The average nightly price for vacation rentals in Sedona is $109.
What amenities are most popular for vacation homes in Sedona?
If you're looking to book a vacation rental in Sedona, the most common amenities others search for are houses with internet, TVs, and yards.
How many vacation rentals are in Sedona?
Discover 2107 vacation rentals available to book in Sedona.
Are pets allowed in vacation rentals in Sedona?
Yes, there are 171 vacation homes in Sedona that allow pets, with an average price of $481 per night.
What's the best time of year to travel to Sedona?
If booking a vacation rental in Sedona, consider that rainy season is usually in July or August, with June often being the driest.
We list offers from thousands of providers, including: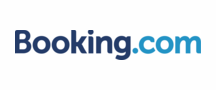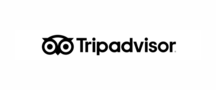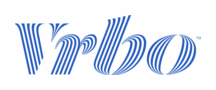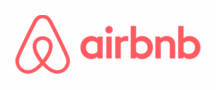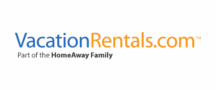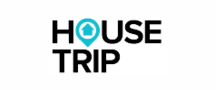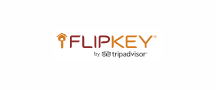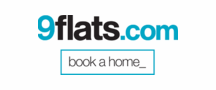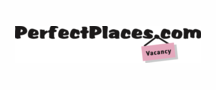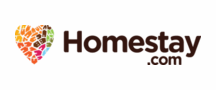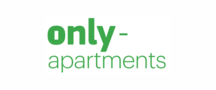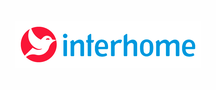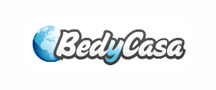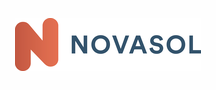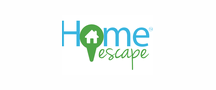 Vacation Destinations Near Sedona
Explore More Vacation Ideas