Choose the perfect vacation rental
Save up to 32%
Best Vacation Home Deals in Scotland
Compare and find a dreamlike rental from $59 per night by exploring the 89,341 properties being offered in Scotland. HomeToGo directly presents you with the best offers by comparing all of the listed accommodations in Scotland from its various partners.
Recommended Vacation Rentals in Scotland
Find your perfect vacation rental in Scotland: from $59 per night
Vacation rentals with Wi-Fi
Vacation homes and cottages with a garden
Apartments and vacation rentals with a kitchen
Popular Rental Amenities in Scotland
Our search page's filters will help you find your dream property in Scotland. HomeToGo's data highlights that "internet" and "TVs" are the most commonly offered features in Scotland. Not as many accommodations in Scotland are available if you want a rental with a pool or if you want to sweat it out in a sauna as "saunas" and "pools" are not very popular features in Scotland.
Price and Availability Index in Scotland
Vacation Rental Price Information in Scotland
The graph shows the average rental prices for the next twelve months in Scotland. The week with the highest average prices is in December (12/24 - 12/31). During this week, a night will cost on average $440. Prices decrease in January to an average of $136 per night (1/7 - 1/14).
Rental Availability Information in Scotland
The graph shows the weekly availability rate in Scotlandfor the next twelve months. The week with the lowest percentage of available accommodations is in February (2/12 - 2/19). On the other hand, the week with the most available offers is in October (10/29 - 11/5).
7-Day Weather Forecast in Scotland
Accommodations for your vacation in Scotland
In Scotland, more than a quarter of the accommodation options are hotel rooms, which represent 29.6% of its short-term accommodations. Additionally, the average size of hotel rooms in Scotland is 280 ft² with an average price of $203 a night. Moreover, this specific type of lodging is great for couples and small groups, as most of the hotel rooms can welcome 3 people. If you are interested in another accommodation type, you could consider apartment rentals, which are the other most typical type of accommodation in Scotland. Our data reveals that the median price of apartment rentals is $274 a night for an area of 870 ft².
Vacation like you mean it with Scotland Vacation rentals
If you're looking for a vacation that ignites all of your senses, Scotland will tick every box. Choose to kick back and relax, see some spectacular scenery, be inspired by creative genius, or throw yourself into some seriously adventurous action. Scotland vacation rentals are a great springboard into all the culture this land has to offer.
Arriving in Scotland
The main airports are at Glasgow, Prestwick, Edinburgh and Aberdeen. There are regular flights from London, as well as from several European cities.
Driving through the stunning countryside and its cosmopolitan cities will give you a true flavour of all that that Scotland has to offer. If you choose to enjoy Scotland vacation homes, renting a car will allow you to make the most of every possible opportunity during your break.
Where to find the best food in Scotland?
Eat, drink and be merry
For foodies, Scotland is the place to visit. Dishes that you can't get anywhere else include Aberdeen Angus beef, Stornoway black pudding, Arbroath Smokies, and Shetland salmon. The Scots are also justifiably proud of their homemade whisky, ales, scones, shortbread and haggis. They also love curry. Glasgow has been named the curry capital of Britain four times!
What is the weather like in Scotland?
The Scottish climate
Scotland is coldest in January and February. However, the ever-popular ski season runs from November and April, and attracts visitors from all over the world. July and August are the best times to visit if you'd like to soak up some sun or hike the Highlands while staying in Scotland vacation rentals.
What are the top sights in Scotland?
Seeing the sights
You won't fail to be impressed by the sights in the land of the thistle. If you're a fan of Shakespeare, Cawdor Castle is the fictional home of the Thane of Cawdor in Macbeth. Looking for the royal seal of approval? You won't go wrong with a trip to Balmoral, an official residence of the British Royal Family.
Choosing to stay in a Scotland vacation rental means that you will be in an optimal position to explore and find the best place to view the ethereal Northern Lights. Some of the premium spots for seeing this natural phenomonon in the sky include the islands of Shetland, Orkney and Skye.
What are the best places to discover the arts and culture of Scotland?
Soak up the culture
History buffs will be in their element at the National War Museum in Edinburgh. The work of famous architect Charles Rennie Mackintosh features at the Glasgow School of Art and the Hunterian Museum and Art Gallery.
The Scottish National Gallery in Edinburgh and the Burrell Collection in Glasgow attract a global audience of art lovers, with works by Monet, Van Gogh and Cezanne.
For music events, Perth Concert Hall, the Music Hall in Aberdeen and the Glasgow Royal Concert Hall all host a dizzying choice of treats for the ears.
What are the best activities for families in Scotland?
Captivate the kids in Scotland
One of the great advantages of Scotland vacation rentals is the wealth of fun on offer for children. Why not try Active Kid Adventure Park near Perth. Kids can enjoy interacting with animals, climbing and jumping on trampolines and jungle gyms, or burning off all that energy in the indoor soft play area. The Galloway Activity Center in Castle Douglas offers sailing, windsurfing, kayaking, outdoor laser wars and much more, and is great for young people who live on the sporty, adrenaline-filled side of life! The Glasgow Science Center educates and delights in equal measure, and is fascinatingly fun for kids of all ages.
What are the best nightlife spots in Scotland?
Enjoy Scottish evening delights
While there will be evenings in which you're happy to kick back in your Scotland vacation home, venturing out will yield a whole host of opportunites to enjoy fun and frolics. The Stand Comedy Club in Edinburgh is sure to give you the giggles, or check out Justice Mill Lane in Aberdeen for a sophisticated evening of cocktails and live music.
Thrills and spills are de rigeur when you take a Ghost Bus Tour in Edinburgh, a spookily enertaining evening of fun. Or take an evening cruise along beautiful Loch Ness, where the infamous monster might surprise you!
Where are the unique attractions in Scotland?
Trips and tours in Scotland
The most difficult part of going on a day trip or excursion in Scotland is choosing from the huge variety available. The most notable include Hebridean Excursions, Orkney Uncovered, Photo Walk Scotland and Fishing Scotland Day Tours.
What are the best events and festivals in Scotland?
Special events in Scotland
Hogmanay, the Scottish celebration of New Year, is famous throughout the world. Start the new year with a bang that includes fireworks, dancing, drinks and the friendliest of banter. Staying in Scotland vacation rentals will mean you can party like a native. Scottish summers are vibrant with color, sport, music and comedy: don't miss the Edinburgh Fringe Festival and the Highland Games - these are two of Scotland's most fun and festive annual events.
What are the must-see attractions in Scotland?
Top visitor attractions in Scotland
Arthur's Seat
Arthur's Seat is an extinct volcano in Edinburgh, and viewsboasts excellent. On a clear day you can see across to Fife, and get superb views of the Castle and Old Town too.
Royal Yacht Britannia
After leaving the Royal Family in 1997, HMY Britannia came to Leith where it now is open to visit the Bridge, State Apartments, crew quarters and engine room.
Kelvingrove Art Gallery and Museum
Glasgow's most visited museum, Kelvingrove offers a world-class art collection upstairs, while the downstairs galleries are filled with objects telling the story of Glasgow's natural and industrial history.
Edinburgh Old Town
Lose yourself in the narrow streets winding down the Royal Mile from Edinburgh Castle and experience life in this historic part of the city. Don't miss St Giles Cathedral, or the tall tenement buildings.
National Museum of Scotland
Scotland's national museum tells the story of the country and its people, from prehistoric times to the 21st century.
Frequently Asked Questions
How much does it cost to rent a vacation rental in Scotland?
The average nightly price for vacation rentals in Scotland is $59.
How many vacation rentals are available to book in Scotland?
There are currently 79,213 vacation homes in Scotland to browse and book for your next trip.
What amenities are most popular for vacation homes in Scotland?
If you're looking to book a vacation rental in Scotland, the most common amenities others search for are houses with internet, TVs, and yards.
How many vacation rentals are in Scotland?
Scotland has 79,213 Hotel rooms and Apartment rentals on offer to rent.
Are pets allowed in vacation rentals in Scotland?
Finding a cabin rental in Scotland that allows dogs is definitely possible, with 6,539 pet-friendly homes on offfer.
What's the best time of year to travel to Scotland?
If booking a vacation rental in Scotland, consider that rainy season is usually in July or August, with April often being the driest.
We list offers from thousands of providers, including: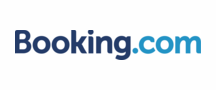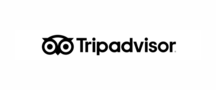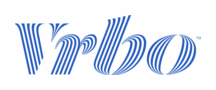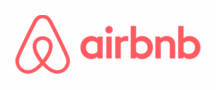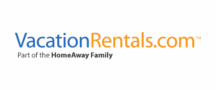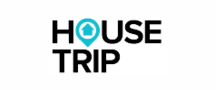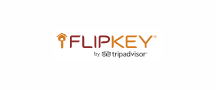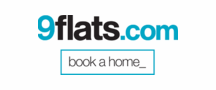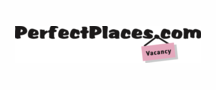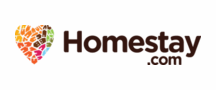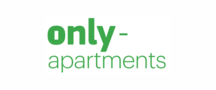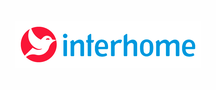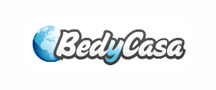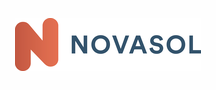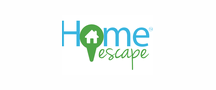 Explore More Vacation Ideas
More popular destinations in Scotland