Choose the perfect vacation rental
Save up to 87%
Best Vacation Home Deals in San Francisco
Compare and find a rental that matches your expectations among the 5708 welcoming properties from several vacation rental websites in San Francisco. HomeToGo instantaneously features the best offers by comparing all of the listed vacation homes in San Francisco from 29 different providers.
Recommended Vacation Rentals in San Francisco
Find your perfect vacation rental in San Francisco: from $58 per night
Vacation Houses With Pools
Dog-Friendly Vacation Rentals
Best vacation rentals with a balcony
Popular Rental Amenities in San Francisco
Above, you can find the most preferred filters in San Francisco and the number of rentals that include them. You can easily compare and find a property matching your criteria in San Francisco if you need internet access during your vacation or you want to tune out with some TV time, as most accommodations include "internet" and "TVs." It is also possible to search for a rental in San Francisco if you plan to go fishing as 59 of the properties there offer "fishing."
Price and Availability Index in San Francisco
Vacation Rental Price Information in San Francisco
This graph displays average prices of the vacation rentals and holiday apartments located in San Francisco. San Francisco is more expensive in January (1/8 - 1/15), where prices are on average $343 a night. In November (11/12 - 11/19), prices will hit an average low of $150 per night.
Rental Availability Information in San Francisco
Have a look at the above graph to see the global availability of vacation rentals in San Francisco. The week with the lowest percentage of available accommodations is in December (12/11 - 12/18). Conversely, 36% of the rentals are still available during a week in April (4/9 - 4/16).
The Weather in San Francisco
7-Day Weather Forecast in San Francisco
Accommodations for your vacation in San Francisco
Users who are interested in hotel rooms in San Francisco have plenty of alternatives, as they are the most common accommodation type in this destination. In addition, the median nightly price of hotel rooms there is $364, and the average size is 380 ft². Furthermore, if you are going in a group of 4, hotel rooms are an excellent accommodation type in San Francisco, as they usually welcome this exact group size. You can also search and find other property types in San Francisco. Apartment rentals are, for example, another popular type of accommodation there with 391 being offered. While hotel rooms in San Francisco have an average size of 380 ft², apartment rentals have an average size of 790 ft².
San Francisco Vacation Rentals: Enjoy a Wealth of Culture by the Bay
Whether you're a history buff, a performing arts lover, a foodie, or anything in between, San Francisco offers something for everyone. Stay in a beautiful Victorian-style or modern San Francisco vacation home and experience it all.
How to get to San Francisco?
Traveling to San Francisco
With two international airports nearby, getting to San Francisco is easy. San Francisco International Airport (SFO) hosts many flights to and from Asia and Europe, making it an ideal choice for travelers from abroad. Another option is Oakland International Airport (OAK), which serves many budget airlines as well. Both airports are located about 13 miles outside of downtown San Francisco. Car rental services are available in both locations. Driving time from the airports to the city center is about 20 to 30 minutes.
If you prefer public transportation, you can also access the regional rail service from either airport. A trip on the Bay Area Rapid Transit (BART) system is a hassle-free way to get to and from the airport to your San Francisco vacation home.
Where to find the best food in San Francisco?
5 Family-friendly Restaurants in San Francisco
1. SoMa StrEat Food Park: Your kids will love to see a former school bus converted into a dining room. Specialties include Asian fusion and desserts.
2. Foreign Cinema: The Mediterranean flare gives the dishes at this joint a flavor that is irresistible to kids. There are movie screenings too.
3. MAC'D:Serving fries, bacon, and macaroni-and-cheese make it a kid's favorite. There is also a great chicken noodle soup and buns.
4. Straw: A charming restaurant where the kids can have their fried chicken and brunch while sitting outdoors.
5. Pier 23 Café: The kids will love eating along the waterfront with amazing views. The live pop music in the evening will excite the young ones.
The plethora of dining options is simply a reflection of the diversity and appeal of this amazing city. Book a stay in a San Francisco vacation rental and experience it all for yourself!
What is the weather like in San Francisco?
Pleasant Weather All Year Round
One of San Francisco's most appealing aspects is its rarely-changing temperatures. Almost every day of the year is between 60 and 70 degrees, a pleasant effect of the cool currents from the nearby Pacific Ocean. Even the warmest and coolest months of the year (September and January) remain within this temperature range.
What are the top sights in San Francisco?
5 Must-See Sights Near Your San Francisco Vacation Home
1. Golden Gate Bridge
Staying in a San Francisco vacation rental allows you the freedom to visit San Francisco's many attractions at your own convenience. A must-see for any visitor is the Golden Gate Bridge. One of the most iconic structures in modern history, the Golden Gate Bridge has been in operation since 1937. Every day, during daylight, you can walk or bike along the bridge to take in beautiful views of the San Francisco Bay, or perhaps view the bridge from nearby Golden Gate Park.
2. Alcatraz
Another famous landmark in San Francisco is the former prison of Alcatraz, located on an island in the bay. The site first housed a lighthouse (the first on the West Coast) before being converted to a prison, which was in use from 1934 to 1963. Some of America's most notorious criminals were housed in Alcatraz, including Al Capone. The building is now open for public viewing and is accessible by ferries that run frequently. Visitors can tour the prison on their own or follow along with an optional audio tour.
3. Fisherman's Wharf and Pier 39
For an exciting day out with the family, visit Fisherman's Wharf along San Francisco Bay. This prime location offers excellent views of the bay and of Alcatraz. In addition, Fisherman's Wharf is home to an array of shops, restaurants, and attractions. From fish markets to the Madame Tussaud's Wax Museum, there is something for every family member to enjoy at Fisherman's Wharf. Pier 39 features a two-storey carousel, a video arcade, and an aquarium. Pier 39 is also an ideal destination to sample local seafood chowder. Kids will love the sea lions that sprawl lazily beside the water.
4. Twin Peaks
High above the city, a walk up either of these two hills provides stunning views over the cityscape and San Francisco Bay. A pleasant park sits atop the 922-foot high summit and is the perfect place to fly kites or simply take in the awesome cityscape below.
5. Golden Gate Park
Take a walk through Golden Gate Park's beautiful gardens, take a canoe ride on one of the lakes, or visit the famous De Young Museum. It's also close to the world-famous bridge that goes by the same name, so be sure to check out both during your San Francisco vacation.
What are the best places to discover the arts and culture of San Francisco?
A Rich Cultural Scene
A cosmopolitan city, San Francisco also boasts world-class art. With a variety of art museums, such as the San Francisco Museum of Modern Art and the Asian Art Museum, art lovers of all types are sure to be satisfied. But fear not, science buffs: San Francisco has something for you too! The California Academy of Sciences is a fascinating natural history museum, complete with an aquarium and planetarium.
If you or your friends are fans of the performing arts, you must visit the San Francisco War Memorial and Performing Arts Center, a 7.5-acre complex that hosts opera, ballet, lectures, plays, art exhibits, and more. The San Francisco Opera and the San Francisco Ballet are both housed in the complex, along with the San Francisco Symphony. At the nearby Veterans Building, you will find the San Francisco Arts Commission Gallery, where various contemporary art exhibits are displayed. If jazz is right up your alley, check out the program at the SF Jazz Center or explore a number of clubs on Fillmore Street.
What are the best activities for families in San Francisco?
The Best Activities for Families in San Francisco
Children love the Aquarium of the Bay, which is home to more than 20,000 marine animals. Catch a glimpse of rare aquatic creatures like otters, turtles, and different types of jellyfish! If that's not enough, head to the San Francisco Zoo, home to more than 1000 exotic and endangered animals. Time will fly as you introduce your children to the zebras, giraffes, hippos, and bears in this beautiful park.
The Walt Disney Family Museum doesn't provide recreational activities and thrilling rides on a par with Disneyland, but it does offer insight into Walt Disney's life and his creative genius. You'll learn about the history and technology behind classic Disney movies and get to explore the interactive galleries presenting Walt Disney's early sketches, drawings, and animation sequences.
Drop by the Exploratorium, a museum dedicated to explorations in all fields of life, from science to art. By booking a ticket ahead of time, you will be sure to access the popular Tactile Dome, a child-friendly tour in pitch darkness that encourages you to reconnect with your sense of touch. Nearby, take a look at Lombard Street, a San Francisco landmark with eight hairpin turns going down a steep slope. Watching drivers maneuver their cars around these narrow turns is entertaining in itself.
After a day of sightseeing, it's time for some sweets. Families love The Original Ghirardelli Ice Cream & Chocolate Shop at Ghirardelli Square with its selection of delicious chocolates, ice-creams, and milkshakes. This place might just become your family's favorite spot in San Francisco!
Where are the unique attractions in San Francisco?
The 5 Best Neighborhoods in San Francisco
1. Potrero Hill: Wander through this relaxing residential neighborhood and discover its expansive views and peaceful ambiance.
2. Mission District and Bernal Heights: Browse the artisan shops, historic missions, and murals.
3. Castro: This is a working-class locale with a super lively nightlife. The Castro Theatre has a huge auditorium and ornate decorations.
4. Noe Valley: It's a delightfully sunny neighborhood with a family-friendly atmosphere. Pick up some fresh produce at the Noe Valley Farmers Market.
5. Hayes Valley: This is where you'll find delicious eateries and cool boutiques that stock a range of fashions.
What are the best events and festivals in San Francisco?
5 Important Annual Events in San Francisco
1. Pride: Visit San Francisco in June and join the LGBTQ community to celebrate diversity amid performances, parades, and parties.
2. Fleet Week: This free event attracts thousands of people to watch a full air show by the U.S. Navy Blue Angels, a squadron for flight demonstrations.
3. Marathon: A running-event favorite, it will give you a chance to run across the Golden Gate Bridge through the Bay Area and the waterfront property.
4. Film Festival: Held in the Bay Area, this major cultural event showcases the work of leading filmmakers in the international film industry.
5. 4th July Fireworks: The most popular spots are Pier 39 and Fisherman's Wharf, which will be providing activities all day long, such as live music, street markets, games, and many refreshments. After this, visitors will have the chance to board a sightseeing boat to admire the firework show from the water
What are the benefits of self-catering in San Francisco?
Self Catering in San Francisco
Staying in a San Francisco vacation rental guarantees that you will have access to the plentiful markets and food outlets of the city. No matter what cuisine you feeling like cooking up, you are sure to find many options that will suit every taste and budget. For authentic Chinese produce, visit one of the many Chinese food stores in Chinatown, or even consider getting takeout from one of the world-class Chinese restaurants. For Italian specialties, check out Little Italy and pick up some fresh pasta. You'll also find an abundance of retailers selling top-quality Japanese, Indian, and Mediterranean food, for you to take home to your San Francisco vacation rental.
Frequently Asked Questions
How much does it cost to rent a vacation rental in San Francisco?
On average, a Hotel rooms or Apartment rentals in San Francisco costs $58 per night.
How many vacation rentals are available to book in San Francisco?
There are currently 5713 vacation homes in San Francisco to browse and book for your next trip.
What amenities are most popular for vacation homes in San Francisco?
The most popular amenities for home rentals in San Francisco include accommodations that have: internet, TVs, and cribs.
How many vacation rentals are in San Francisco?
San Francisco has 5713 Hotel rooms and Apartment rentals on offer to rent.
Are pets allowed in vacation rentals in San Francisco?
Finding a cabin rental in San Francisco that allows dogs is definitely possible, with 578 pet-friendly homes on offfer.
What's the best time of year to travel to San Francisco?
September and October are typically the warmest months in San Francisco with temperatures around 73 °F. January and December in San Francisco are the coldest, with 44 °F on average.
We list offers from thousands of providers, including: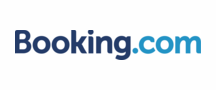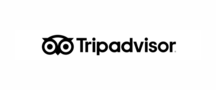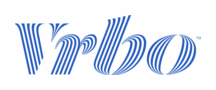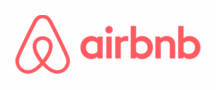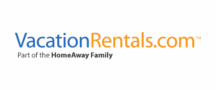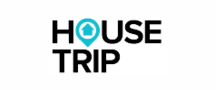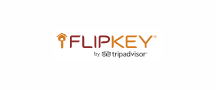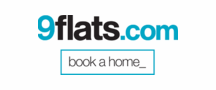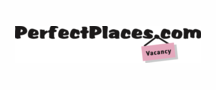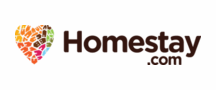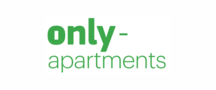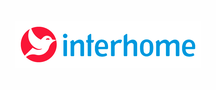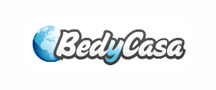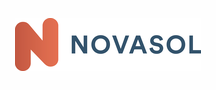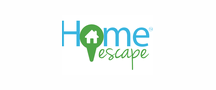 Vacation Destinations Near San Francisco
Explore More Vacation Ideas