Choose the perfect vacation rental
Save up to 64%
Best Vacation Home Deals in San Diego
Find a dreamlike vacation home for as little as $48 per night by searching and comparing the 11696 properties featured in San Diego. Every one of the offers from the different providers are instantly compared by our algorithm so you can save up to 57%.
Recommended Vacation Rentals in San Diego
Find your perfect vacation rental in San Diego: from $48 per night
Vacation Houses With Pools
Dog-Friendly Vacation Rentals
Best vacation rentals with a balcony
Popular Rental Amenities in San Diego
Select a filter and find an accommodation meeting your criteria among all of the properties in San Diego. San Diego is the ideal spot to look for an accommodation if you can't imagine a vacation without internet or you want to tune out with some TV time, as the most common amenities are "internet" and "TVs." You could even find properties if you want a rental with a jacuzzi (853 rentals include "hot tubs" in San Diego) or if you want to sweat it out in a sauna (354 rentals in San Diego include "saunas").
Price and Availability Index in San Diego
Vacation Rental Price Information in San Diego
The graph shows average prices of rentals in San Diego for the next twelve months. San Diego is more expensive in June (6/25 - 7/2), where prices are on average $977 a night. Prices are more affordable in January (1/22 - 1/29).
Rental Availability Information in San Diego
Check out the graph above to find out how many accommodations are available in San Diego(in %). The week with the highest booking rate is in December (12/25 - 1/1). Only 27% of the rentals are still available. Conversely, you will find the highest percentage of available offers in San Diego in August (8/27 - 9/3).
7-Day Weather Forecast in San Diego
Accommodations for your vacation in San Diego
4,853 among the 11627 available properties in San Diego are hotel rooms. They account for nearly half of the accommodation options in this destination (47.52%). Additionally, the median size of hotel rooms in San Diego is 420 ft² and they cost, on average, $281 a night. Furthermore, these properties are ideal if you're going in a group of 4, as that is the average number of vacationers hotel rooms can host in San Diego. House rentals represent the second most available accommodation option in San Diego. These accommodations cost $948 a night on average and have an average size of 1,960 ft².
Stay in a San Diego Vacation Rental for Sunshine and Adventure
Nicknamed America's Finest City, San Diego is world-renowned for its outstanding climate, friendly locals, extensive beaches, and an endless array of activities. Amongst the city's attractions, San Diego Zoo is an undisputed highlight. The historic and charming beachfront amusement park, Belmont Park, is another gem that keeps visitors coming back. When you choose to stay in the comfort of a San Diego vacation rental, you can access the city's wealth of attractions as well as its surf-friendly beaches.
How to Get to Your San Diego Vacation Home
Flying there
San Diego International Airport is served by flights from several major airlines, including Delta, United Airlines and Alaska Airlines. Getting from the airport to your San Diego vacation rental is easy, as downtown can be reached in a mere 10 minutes. Catch a taxi or opt for the convenience of a car rental. Buses to various local destinations can also be found at the airport bus station, next to the main terminal building.
Driving there
1. Los Angeles
The driving time from LA to San Diego is about two hours. The best route to take is the scenic coastal highway, the I-5.
2. Palm Springs
Take this interesting, approximately three-hour route through the desert along Highway 74 before turning on to the I-15 to San Diego.
3. Temecula
This route, on the I-15, takes just under an hour and passes through Escondido.
Where to find the best food in San Diego?
Where to Eat on Your Vacation in San Diego
The 10 Best Restaurants in San Diego
1. Kindred
A vegan restaurant with a mixture of heavy metal and Victorian decor. Specialty dishes include char-grilled seitan skewers, activated charcoal desserts, and heart of palm tacos.
2. Crack Shack
This playful restaurant features picnic tables in an outdoor setting. Try the Jidori chicken sandwich with mango and papaya slaw.
3. Herb & Wood
Housed in a former factory, this giant restaurant offers delicious cuisine such as clams with adobo sauce.
4. Trust
A rustic restaurant that serves unique dishes that are always beautifully plated.
5. Ironside Fish & Oyster
A trendy restaurant in Little Italy, serving grilled octopus, lobster rolls, and oysters all washed down with craft beers.
6. Dija Mara
This trendy Oceanside spot serves Southeast Asian-California fusion cuisine.
7. Campfire
Enjoy wood-fired cuisine and drinks at this hip spot in North County.
8. A.R. Valentian
Expect classic farm-to-table goodness in this welcoming spot.
9. George's at the Cove
Three restaurants in one in La Jolla, go for a casual bite on the roof, a fine dining menu indoors, or a cocktail at the gastropub.
10. Whisknladle
Also in La Jolla, a great spot for well-prepared seasonal cooking.
What is the weather like in San Diego?
When is the Best Time to Plan Vacation in San Diego?
San Diego boasts an appealing climate, with low humidity and warm coastal temperatures year round. This moderate and sunny climate means that relaxing by the beach or sightseeing in town are both great options; however, it is worth bearing in mind that May and June tend to be rather cloudy, so if you want to work on your tan, plan your trip for later in the summer.
What are the top sights in San Diego?
San Diego's Coastal Attractions
The 5 Best Beaches in San Diego
Stay in a beach house rental and enjoy a relaxing beach holiday in San Diego.
1. Coronado Beach
A popular beach with soft white sand and calm water. Hire a jet ski or kayak and go out to explore the bay.
2. Moonlight State Beach
This family-friendly beach has restrooms and a number of games, such as volleyball.
3. Cardiff State Beach
You will find the best surfing in San Diego at this laid-back beach.
4. Grandview Beach
Take in the stunning views from the staircase on your way to this sheltered beach.
5. La Jolla Shores
A great beach for snorkeling and scuba diving with underwater caves just offshore.
Other Cool Coastal Activities
For more water activities, consider whale watching. Several companies offer private trips to get up close to the majestic creatures. The best time of year for a whale watching trip is February, when gray whales migrate south along the coast, although it is possible to catch a glimpse of orcas, minke and fin whales all year round. The Cabrillo National Monument, the Birch Aquarium at Scripps, and the hiking trails of the Torrey Pines State Reserve are popular sites for whale watching along the coast.
Another thrilling activity is exploring the Seven Caves of La Jolla on a guided kayak tour. La Jolla Underwater Park is rich with marine life, including sea lions, leopard sharks, and garibaldi.
What are the best places to discover the arts and culture of San Diego?
Explore San Diego's Mexican History
Thanks to its proximity to Mexico, this city is well-known for its great Mexican cuisine.
1. Coasterra
This restaurant serves modern Mexican and classics with a twist, with views across the water in downtown San Diego.
2. Puesto
An award-winning restaurant with two locations, they are famous for their tacos. The most popular version features tamarind shrimp.
3. Tacos El Gordo
Try the authentic food at this restaurant that makes its own corn tortillas. Popular options include the spiced pork and the beef tongue.
What are the best activities for families in San Diego?
San Diego with Children
If your kids fall in love with wildlife during your vacation, consider taking them to San Diego Zoo Safari Park, where you can witness lions lounging in leafy glades and tigers prowling in the grasslands. Explore extensive climate-controlled areas and discover the park's 2,600 plus inhabitants as you tour around on a trolley bus.
For guaranteed thrills and old-world charm, take the kids to Belmont Park. Opened in 1925 and looking over the ocean, the amusement park includes several original attractions such as the Giant Dipper, a wooden rollercoaster. After a fun-filled afternoon here, the whole family will be glad to return to your San Diego vacation rental to rest and share stories of the day's adventures.
Where are the unique attractions in San Diego?
The 5 Best Neighborhoods to Book a Vacation Rental in San Diego
1. Mission Hills
An artsy neighborhood with a diverse mix of restaurants to try. There are plenty of museums and galleries to check out.
2. Bankers Hill
Close to downtown and offering spectacular views of the city from the rooftop bars, a vacation rental here will put you near the heart of the city and close to a number of attractions.
3. Hillcrest
This is the vibey LGBT neighborhood of San Diego. It features Spanish-style and crafter homes. You will find a number of ethnic restaurants in the area.
4. Little Italy
The majority of the city's restaurants can be found in this friendly neighborhood. You will find easy public transport access from here to a number of attractions. Families will love all the playgrounds in the parks.
5. Gaslamp Quarter
The historic section of the city is home to a number of bars and restaurants, and there are plenty of museums to explore.
What are the best events and festivals in San Diego?
A Festival for All Seasons!
1. Fleet Week
An autumn celebration of the men and women who serve in the US military through a series of events, such as parades and military ship tours.
2. Pride
A summer festival that fosters pride in the LGBT community. Enjoy parades, dance parties, live music, and inspiring speeches.
3. Comic-Con
This event, usually in July, brings together celebrities, gamers, and anyone interested in the comic universe and television shows with a cult following.
4. San Diego County Fair
A summer festival that includes rides, food vendors, craft beer, and live musical entertainment.
What are the benefits of self-catering in San Diego?
Enjoy a Catch of the Day Right from Your Vacation Home!
If you prefer to cook in your San Diego beach house, then head down to The Fishery market or Catalina Offshore Products. In both markets you can find an enormous selection of fish and seafood, all fresh out of the water.
What are the must-see attractions in San Diego?
5 Must-See Attractions in San Diego
1. San Diego Zoo
Although adults are sure to enjoy it too, the little ones are especially likely to enjoy a trip here. Home to over 3,700 animals, this zoo is the only place outside of the wild where you can see certain endangered animals, such as the giant panda. The open-air, cageless enclosures also help to give the impression of seeing the animals in their natural habitats. Fun and educational events such as the KinderNights, KinderTots, and Animal Encounters allow children to learn about the animals they see.
2. SeaWorld San Diego California
Family-friendly SeaWorld includes theme park rides, an oceanarium, aquarium, and marine mammal park. The sea lion and otter shows will leave you in splits. There are also thill rides and roller coasters for adrenaline junkies.
3. La Jolla Cove
Come here to catch families of sea lions creating a spectacle. Enjoy the cliff views, ice cream, and quirky souvenir stalls, and consider kayaking, snorkelling, or diving. La Jolla itself is charming and well-worth a visit.
4. Balboa Park
Despite being close to downtown, Balboa Park is America's largest urban cultural park. it houses 15 museums, performing arts venues, gardens, and a handy visitor's center. See it all using the free open-air tram.
5. USS Midway Museum
Located in downtown San Diego at Navy Pier, this maritime museum is best enjoyed via self-guided audio tour. Brace yourself for a few steep stairways and narrow passages as you navigate California's military history.
Frequently Asked Questions
How much does it cost to rent a vacation rental in San Diego?
The average nightly price for vacation rentals in San Diego is $48.
How many vacation rentals are available to book in San Diego?
August has the highest amount of available Hotel rooms and House rentals in San Diego, so you can expect plenty of offers, even for last-minute bookings.
What amenities are most popular for vacation homes in San Diego?
The most popular amenities for home rentals in San Diego include accommodations that have: internet, TVs, and pools.
How many vacation rentals are in San Diego?
Discover 11627 vacation rentals available to book in San Diego.
Are pets allowed in vacation rentals in San Diego?
If traveling with a dog in San Diego, 16% of vacation rentals allow pets.
What's the best time of year to travel to San Diego?
If booking a vacation rental in San Diego, consider that rainy season is usually in January or March, with June often being the driest.
We list offers from thousands of providers, including: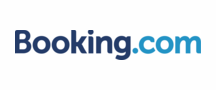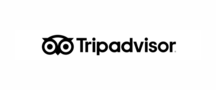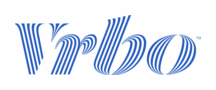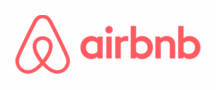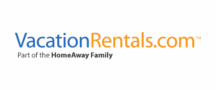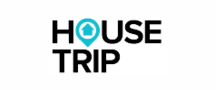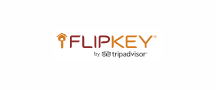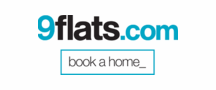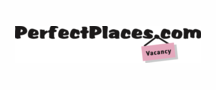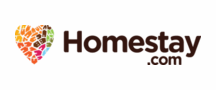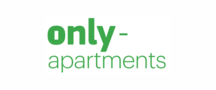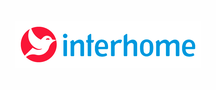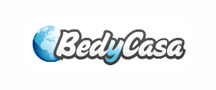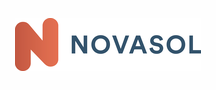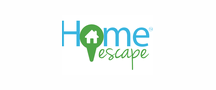 Vacation Destinations Near San Diego
What are the top neighborhoods in San Diego?
Explore More Vacation Ideas