Choose the perfect vacation rental
Save up to 72%
Best Vacation Home Deals in San Antonio
Recommended Vacation Rentals in San Antonio
Find your perfect vacation rental in San Antonio: from $55 per night
Vacation rentals with Wi-Fi
Apartments and vacation rentals with a kitchen
Vacation rentals and apartments with air conditioning
Popular Rental Amenities in San Antonio
Using our filters will help you find the ideal property in San Antonio. In San Antonio, 6,251 rentals offer "internet". So, if you need internet access during your vacation, use the internet filter to compare these rentals. It is also possible to find a rental in San Antonio if you enjoy soaking in the hot tub as 236 of the listed rentals there provide "hot tubs."
The Weather in San Antonio
7-Day Weather Forecast in San Antonio
Accommodations for your vacation in San Antonio
Many of the properties (64.98%) in San Antonio are hotel rooms. They are the most frequent accommodations in this destination. In addition, the standard size of hotel rooms in San Antonio is 370 ft² with an average price of $182 per night. Furthermore, this type of lodging is optimal for couples and small groups, as most of the hotel rooms can host groups of 3. House rentals are the other most common accommodation option in San Antonio. Our data reveals that the average price of house rentals is $306 per night for an area of 1,960 ft².
City Tours and Texan Charm With a San Antonio Vacation Rental
San Antonio is an exciting destination for a classic Texan vacation. A city with rich colonial heritage, there are plenty of attractions, museums and parks, which is excellent for both kids and adults alike. Art and music are big in the city, and no matter what time of the year you arrive, there will always be something to cater to all interests. Choosing a San Antonio vacation rental will make it easy for you to explore the entire city while learning about its locals and their interesting history.
How to get to San Antonio?
Getting to San Antonio
By air
Getting to your San Antonio vacation rental is easy. The San Antonio International Airport is just 10 miles from the city center. There are three other airports to choose from: the Austin-Bergstrom International Airport, the Corpus Christi International Airport, and the George Bush Intercontinental Airport. Hire a taxi or rental car from the airport to easily transport you to your San Antonio vacation home.
By car
From Dallas: Drive from Dallas to San Antonio along the I-35 South. The travel distance is 275 miles, and the journey takes about 4.5 hours.
From Austin: Enjoy a short 1 hour's drive from Austin to San Antonio on the I-35. The travel distance is about 80 miles, and you will drive through San Marcos on the way.
From Houston: The I-10 takes you from Houston to San Antonio in about three hours. The travel distance is about 200 miles, passing through the pretty town of Columbus.
What is the weather like in San Antonio?
What's the Weather Like in San Antonio?
While summers in San Antonio are hot and can skyrocket to above 95ºF, you'll find winters are a good time to visit. This is from November to February, when daily temperatures can range from of 40-60ºF. In the summer, be sure to wear lose, airy clothing for strolling around the city and hiking in the parks. Pack some swimwear to take with you to your San Antonio vacation home if you plan to hit the water amusement parks such as the Schlitterbahn Waterpark Resort with your kids.
What are the best places to discover the arts and culture of San Antonio?
Thriving Art and Culture in San Antonio
There's never been a better time for art lovers to visit San Antonio. This is a city that hosts a lot of free art and music events, and funds public art spaces and community projects. The Department for Culture & Creative Development ensures the city's thriving arts and culture scene. From your base at your San Antonio vacation rental, be sure to drop by downtown to catch the organized performances while on vacation. There is even a Children's Ballet of San Antonio, which is great for family entertainment.
Interested in Literary Arts? Look for the events by the Literary Arts Center. The well-known music culture of San Antonio showcases Jazz Ensembles and concerts at the Carver Community Cultural Center.
What are the best activities for families in San Antonio?
Fun Activities for Children in San Antonio
Taking the kids on vacation? Don't stress about things to do in this city. Just head to Sea World San Antonio and Six Flags Fiesta Texas theme parks for an entire day of fun. Or try out the Schlitterbahn Waterpark Resort (featuring the world's longest water ride), just a 40 minute drive from the city center. Splashtown San Antonio and Morgan's Wonderland are also great places to take the kids. The Six Flags Fiesta Texas will thrill with rollercoasters, Morgan's Wonderland is an amusement park with over 25 rides, while Splashtown San Antonio is a water park on a sprawling 20 acres of play space. Lots for kids to do so they'll never get bored!
Booking a San Antonio vacation home is a great way to enjoy the best of the city. You and your family will have the guarantee of a fully-equipped home to come back to at the end of a busy, fun-filled day.
Where are the unique attractions in San Antonio?
San Antonio's Best Excursion Destinations
When you come with the whole family, you can discover San Antonio with pre-booked tours and excursions. Or, of course, you can enjoy wandering the city on your own.
The River Walk is the city's hub of action, an exciting connection of culture and commerce. It's one of the most popular tours on foot, done by millions of people every year. This river and its attractions run for 15 miles, right through the heart of the city. Walk it on foot like the many pedestrians, explore it by bike, or take a river cruise before retiring to your San Antonio vacation rental for the evening.
Make sure to plan some time on your vacation itinerary to stop by the San Antonio Missions National Historical Park. These Spanish colonial missions—Concepción, San José, San Juan and Espada, and the Alamo, are UNESCO World Heritage sites. Explore them via the Mission Reach, an eight mile park featuring recreational paths, fun trails and picnic grounds, a great way to educate the whole family!
What are the must-see attractions in San Antonio?
8 Must-See Attractions Near Your San Antonio Condominium
1. Natural Bridge Caverns
Texas' largest living caverns feature fascinating geological formations. Take the Hidden Passages Tour to venture deep into the caves, whilst other attractions include the Canopy Challenge and the Mining Company.
2. San Antonio Missions National Historical Park
The park preserves four of the five Spanish frontier missions, Mission Concepción and Mission San José being the most popular. Rent a bike to get between them easily.
3. The Alamo
Part of the San Antonio Missions World Heritage Site, the 18th-century Roman Catholic mission is famed for being the site of the Battle of the Alamo.
4. Mission San Jose
Part of the San Antonio Missions National Historical Park, this Catholic mission dating from 1720 houses a church with numerous religious icons.
5. River Walk
Called "The American Venice", River Walk is alive with local bars, shops, restaurants and public art installations. The flavours of Native American culture, Old Mexico and the Wild West merge wonderfully here.
6. San Antonio Zoo
This large zoo is home to 750 species of animals. Learn all about the animals on a behind-the-scenes tour, or take a trip around the zoo on the zoo train.
7. San Antonio Rodeo
The annual Rodeo show in February is a great family-friendly event with live music, a beer tent, cowboys showing off their rodeo skills, and plenty of food vendors.
8. San Antonio Aquarium
This interactive aquarium is home to more than 1000 different marine species for the whole family to discover and learn about. Visit the touch tanks, stingray pool, and shark exhibit..
Frequently Asked Questions
How much does it cost to rent a vacation rental in San Antonio?
The average nightly price for vacation rentals in San Antonio is $55.
How many vacation rentals are available to book in San Antonio?
There are currently 8388 vacation homes in San Antonio to browse and book for your next trip.
What amenities are most popular for vacation homes in San Antonio?
Most travelers search for internet, TVs, and pools when booking a vacation rental in San Antonio.
How many vacation rentals are in San Antonio?
Discover 8388 vacation rentals available to book in San Antonio.
Are pets allowed in vacation rentals in San Antonio?
Finding a cabin rental in San Antonio that allows dogs is definitely possible, with 679 pet-friendly homes on offfer.
What's the best time of year to travel to San Antonio?
If booking a vacation rental in San Antonio, consider that rainy season is usually in May or January, with July often being the driest.
We list offers from thousands of providers, including: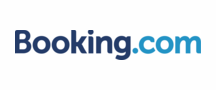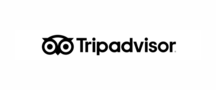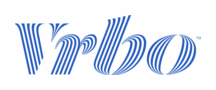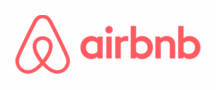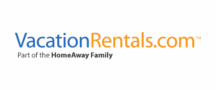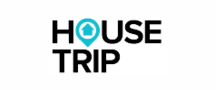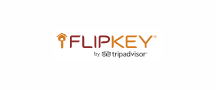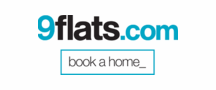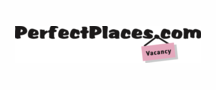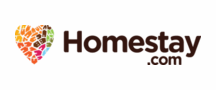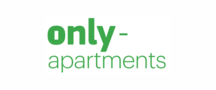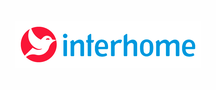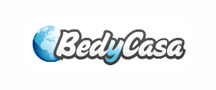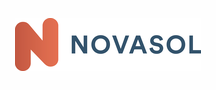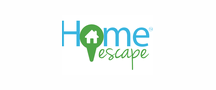 Vacation Destinations Near San Antonio
What are the top neighborhoods in San Antonio?
Explore More Vacation Ideas