Choose the perfect vacation rental
Save up to 79%
Best Vacation Home Deals in Sacramento
Compare and find a welcoming vacation home for as little as $75 per night by exploring the 1,436 options featured in Sacramento. HomeToGo instantly sorts all of these accommodations to help you save up to 79%!
Recommended Vacation Rentals in Sacramento
Find your perfect vacation rental in Sacramento: from $75 per night
Vacation rentals with Wi-Fi
Apartments and vacation rentals with a kitchen
Vacation rentals and apartments with air conditioning
Popular Rental Amenities in Sacramento
Listed above are the most preferred filters in Sacramento and the number of rentals that provide them. In Sacramento, 1,122 accommodations provide "internet". So, if you need internet access during your vacation, select the internet filter to compare these rentals. Not as many accommodations in Sacramento are available if you are looking for a pet-friendly rental or if you want a rental with a sauna as "saunas" and "pets Allowed" are not often available in Sacramento.
The Weather in Sacramento
7-Day Weather Forecast in Sacramento
Accommodations for your vacation in Sacramento
Vacationers who are interested in hotel rooms in Sacramento can find a lot of different options, as they are the most typical accommodation type in this destination. Additionally, hotel rooms in Sacramento have an average cost of $230 a night as well as an average size of 370 ft². Furthermore, this category of property is ideal for medium-sized groups and families, as the majority of hotel rooms can welcome groups of 4. Bed & Breakfast rentals are the other most frequent property type in Sacramento. Bed & Breakfast rentals in Sacramento are 1,350 ft² on average, with prices averaging $312 per night.
Explore California's Capital From Your Sacramento Vacation Home
The city of Sacramento is best known as a gold rush town, but in the 21st century, it appeals to many more visitors than just fortune hunters. It's a famous foodie city, and its open green spaces attract nature lovers too. Vacation rentals in Sacramento span the decades: downtown, you'll find ultra-modern apartments or condominiums for a luxurious city break. Over in Old Sacramento, why not stay in a traditional two-story wooden property? Visitors traveling with family members often prefer to head to the city suburbs and a larger, detached property, perhaps with its own private pool.
Where to find the best food in Sacramento?
7 Great Places to Eat in Sacramento
1. The Sacramento Natural Foods Co-op
West Coast dining is well known for healthy options, fresh ingredients, and simple preparations. The Sacramento Natural Foods Co-op is a great place to shop for health-conscious, natural, and organic foods, and dine in style. The menu features vegetarian, vegan, and gluten-free options.
2. Magpie Cafe
A favorite among locals, the Magpie Cafe is a perfect place to enjoy a relaxing brunch made with local and healthful ingredients. Cheese boards, salads, and handcrafted coffee are top menu selections, and a fine selection of local beer and wine is served. Lunch and dinner menus change daily based on the freshest locally sourced ingredients.
3. The Kitchen
Sacramento markets itself as the Farm-To-Fork town so it's perhaps no surprise that there are some great places to eat in town. The Kitchen regularly tops the lists of the best places to eat in Sacramento, and chef Kelly McCown offers a tasting menu which changes according to the season and features local products such as lobster, lamb or asparagus.
4. The Firehouse
The Firehouse restaurant also concentrates on the fine dining end of the market, with both a la carte and chef's tasting menus available.
5. Bacon & Butte
If you're looking for a more casual dining experience, Bacon & Butter is a favorite with locals. There are two branches in the city, one in Tahoe Park, and the other in East Sacramento. Both serve no-nonsense, tasty dishes for breakfast, brunch or lunch.
6. The Hook and Ladder Manufacturing Company
If eating with the family, try the Hook and Ladder Manufacturing Company, which as its name suggests is housed in a quirky old industrial space in the Richmond Grove area of town. Food has an Italian twist, with pizza, sausages, seafood and strip steaks all featuring on the menu. Kids can choose from their own menu, which has a range of options to tempt even the fussiest eater.
7. Ryujin Noodle House
Sacramento is well-known for its great Asian food, and some of the best noodles can be found at Ryujin Noodle House on South Street. It's a hugely popular place, but don't be put off if you're asked to wait for a table. Perfect for a quick lunch while exploring the Midtown area.​
What are the best places to discover the arts and culture of Sacramento?
California Culture
The California State Capitol and Museum is an impressive building housing a variety of historical exhibits, as well as the state's current acting government. Admission and educational tours are free daily and offer insight into the California's legislature both past and present.
The Crocker Art Museum is home to a notable, varied collection featuring European paintings, Japanese armor, African ceremonial objects, and more. Enjoy the free docent-led tours and a cheerful cafe. The California State Railroad Museum offers a glimpse into locomotive history and is home to many models and authentic trains.
Where are the unique attractions in Sacramento?
Sacramento Outdoors
The American River Parkway offers miles of off-road hiking and biking trails. Bathrooms and helpful park rangers make this park a top pick for locals and visitors alike. Mornings are the best time for wildlife viewing and photography.
The William Land Park features a running path, golf course, playgrounds, and picnic areas. The most popular feature in the park, the rock garden, is a perfect place to enjoy some peace and quiet in serene natural settings.
What are the best events and festivals in Sacramento?
5 Big Annual Events in Sacramento
There is a lot going on in Sacramento throughout the year, so why not plan your trip to coincide with one of the big annual events?
1. California State Fair
Probably the biggest is the California State Fair, held over two weeks at the end of each July in the Cal Expo center. This massive event includes fairground fun, keenly fought competitions for produce, crafts and livestock, exhibitions, demonstrations, and great local food.
2. Farm-To-Fork
Also on a foodie theme is September's Farm-To-Fork celebration, a month of events showcasing the very best local produce, with farmers' markets, cooking demonstrations, live music, and lots to eat and drink.
3. Beer Week
Beer Week takes place at the end of April each year. Local brewhouses throw open their doors for tours and tastings.
4. Labor Day Weekend
If you prefer your events more historical and colorful, visit over Labor Day Weekend in September for Gold Rush-themed events in the old town of Sacramento. Watch costumed characters re-enacting daily life in gold rush times, Pony Express riders, or see a choreographed gunfight to resolve a dispute.
5. Pride Festival
Sacramento's other lively, color-filled event is Pride, which takes place every June along the pedestrianized Capitol Mall between 3rd and 7th street in downtown Sacramento. The SacPride event offers multiple live performance stages, dance tents, food trucks, and the famous Pride march.
Frequently Asked Questions
How much does it cost to rent a vacation rental in Sacramento?
The price for Hotel rooms and Bed & Breakfast rentals in Sacramento is $75 per night.
How many vacation rentals are available to book in Sacramento?
There are currently 1,436 vacation homes in Sacramento to browse and book for your next trip.
What amenities are most popular for vacation homes in Sacramento?
The most popular amenities for home rentals in Sacramento include accommodations that have: internet, TVs, and pools.
How many vacation rentals are in Sacramento?
Discover 1,436 vacation rentals available to book in Sacramento.
Are pets allowed in vacation rentals in Sacramento?
If traveling with a dog in Sacramento, 8% of vacation rentals allow pets.
What's the best time of year to travel to Sacramento?
If booking a vacation rental in Sacramento, consider that rainy season is usually in January or February, with July often being the driest.
We list offers from thousands of providers, including: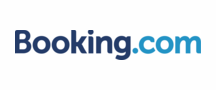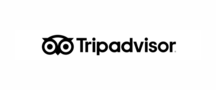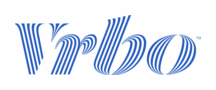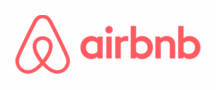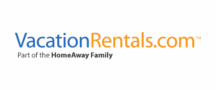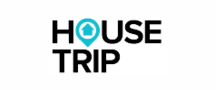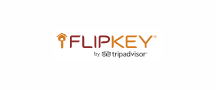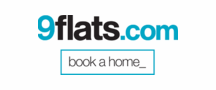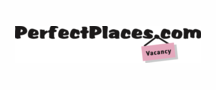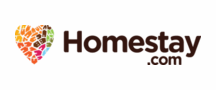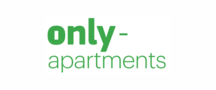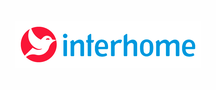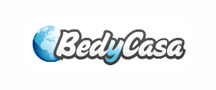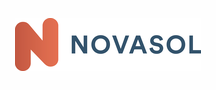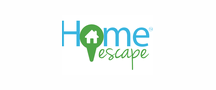 Vacation Destinations Near Sacramento
Explore More Vacation Ideas