Choose the perfect vacation rental
Recommended Vacation Rentals in Round Rock
Find your perfect vacation rental in Round Rock: from $50 per night
Vacation rentals with Wi-Fi
Apartments and vacation rentals with a kitchen
Vacation homes and cottages with a garden
Popular Rental Amenities in Round Rock
You will have a large selection of rentals to compare and choose from if you are looking for a rental providing a pool in Round Rock. Also, more Hotel rooms have pools than any other property type. They are an excellent choice if you go in a group of 5, as that is the number of people they can accommodate on average. You can also compare and find a rental with a pool near the water, which is the case for a few of the rentals in this destination.
Enjoy Culture and the Outdoors at a Round Rock, Texas, Vacation Home
Once named by "Money" magazine as one of the best places to live in the United States, Round Rock, TX warmly welcomes guests all year round. The city boasts an abundance of house rentals, some of which have amenities like private swimming pools and hot tubs. Staying at one of the beautiful lodgings in town lets you explore local historic sites, galleries and museums, hiking trails, and more.
Where to find the best food in Round Rock?
Dining Out in Round Rock
Round Rock has plenty of charming restaurants, and foodies will have plenty of choice in terms of where to go out to eat. Head to Fogueira Gaúcha, in Sky Ridge Plaza, for great Brazilian steak. Here, you will have a memorable culinary experience as you enjoy a selection of flavorsome dishes like crispy hot polenta, cheese bread, and caramelized bananas. The restaurant also offers an excellent collection of wines, beers, and traditional cocktails.
Alternatively, guests can head to Chennai Café. Order tasty authentic South Indian fare here. The restaurant's menu features unique cuisines which are hard to find elsewhere. Here, you can have meen kozhumba, chili paneer, chettinadu kofta curry, and kanava sukka varuval.
Pizza-lovers can fill their craving at the Slapbox Pizzicheria in downtown Round Rock. Apart from the delicious slices, guests can get a fantastic selection of draft beers at the restaurant.
What are the best places to discover the arts and culture of Round Rock?
Museums and Art Venues
If you are up for exploring Round Rock's art and culture, you're in luck. The city is home to numerous great historical sites and art galleries. The Deutsch Friesenhahn Fine Art Museum showcases paintings and drawings by Cathy Friesenhahn. Alternatively, consider the Williamson Museum on the Chisholm Trail, where you will learn about Williamson County's fascinating history.
Arte Americana is among the best art galleries in the region, exhibiting a fine and diverse art collection featuring beautiful landscape paintings, intriguing architecture, Western scenes, and religious art. The gallery has been operating for more than 20 years. Who knows, you might even find a piece you'll want to purchase and bring home.
What are the best activities for families in Round Rock?
What to Do with Kids in Round Rock
Round Rock boasts an abundance of thrilling indoors and outdoors activities for a family getaway, which adults and kids of all ages will enjoy. Rock'n'River Aquatic Center is a great place to start. The family-friendly water park has a safe water playground where your little ones can have the time of their lives with other kids.
Alternatively, kids will be fascinated by the McNeil Bridge Bats, where almost half a million bats fly every dusk in summer. Make sure you carry some blankets and chairs to make the most of your time during this night time nature viewing.
What are the best nightlife spots in Round Rock?
Round Rock's Fantastic Nightlife
There are plenty of fun activities to partake of in Round Rock after dark—you don't even need to head over to nearby Austin (though if you do, that opens up a host of additional nightlife options). To start, head to Round Rock Tavern for some evening fun. Here, you can enjoy watching sports and having a beer. Great live music and a friendly atmosphere make this place ideal for spending a night out with your significant other or with the friends with whom you're traveling. To taste a variety of wines from different parts of the world, head to Wine Sensation. Here, guests can also enjoy delicious flatbread pizzas and Mediterranean snacks.
Another option to consider are the Haunted ATX Hearse Tours in Austin. Here, you will immerse yourself in fun but spooky stories about paranormal activities and ghosts. The staff is sociable and friendly, readily available to assist visitors. Guests have the option of choosing either a public or private van while touring the haunted locations. The company also provides free beverages.
Where are the unique attractions in Round Rock?
Outdoor Fun in Round Rock
There are lots of fun-filled places for active travelers to discover in and around the city. Golf enthusiasts should check out the Forest Creek Golf Club, known for offering some of the best golfing in Central Texas. The warm welcome from their friendly staff is simply a bonus.
The Brushy Creek Lake Park in Cedar Park features both hiking and biking trails suitable for a range of skill sets. There is also a fishing dock, and nature lovers will delight at the wildflower filled fields during the spring.
We compare more than 1,300 providers, including: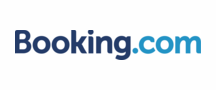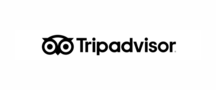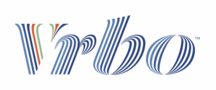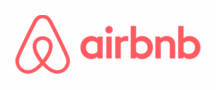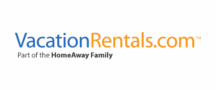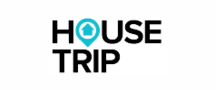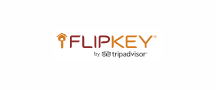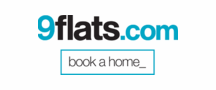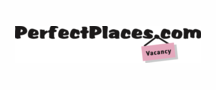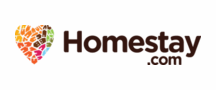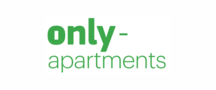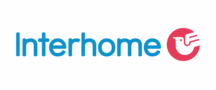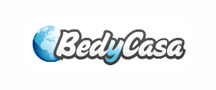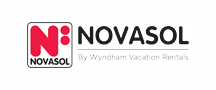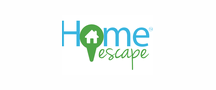 Vacation Destinations Near Round Rock
Vacation Rentals