Choose the perfect vacation rental
Recommended Vacation Rentals in Rogers
Find your perfect vacation rental in Rogers: from $38 per night
Vacation Rentals With Fireplaces
Apartments and vacation rentals with a kitchen
Vacation rentals and apartments with air conditioning
Popular Rental Amenities in Rogers
More than half of the rentals provide a pool, which makes Rogers a wonderful vacation destination for people looking to spend vacation poolside. Hotel rooms with pools in Rogers are a good option for groups of 4 and cost, on average, $111 per night. Among these offers, 8 of them are situated within 2 miles of water.
Admire the Gorgeous Natural Scenery of Rogers AR with a Vacation Home
Rogers' stellar house rentals provide the best base for a trip out in the wilderness. Marvel at the scenic views of the Ozark Mountains and close by Beaver Lake. The historic downtown is the perfect complement to a world of fishing, hiking, camping, biking, and numerous water sports. Let your hair down at Walmart AMP amphitheater as you enjoy live music. And don't miss out on the Crystal Bridges Museum of America Art along with other top museums.
Where to find the best food in Rogers?
Savor Tasty Cuisines
Like any other top destination, Rogers has a superb range of dining options. Popular national chain restaurants serve your preferred meals all day long, including delicious burgers, creamy pastas and yummy pizzas.
Satisfy your cravings for fresh seafood before you head back to your lodging. Passionate cooks can spend a few hours at the Honeycomb Kitchen Shop, learning a few recipes. Since most house rentals in Rogers AR have fully-fitted kitchens, you can try the recipes out straight away.
Enjoy freshly-brewed cappuccinos offered in cozy local hangouts, and order a gourmet pastry while at it. At Mimi's Café, you can have mimosas and wine for brunch in an upscale setting. Or enjoy a bite at the vegan-friendly Crumpet Tea Room before exploring Uptown Rogers. For a classy night out of your lodging, try out Mojitos Modern Mexican Grill, Bonefish Grill, or the Juicy Tails. Alternatively, savor some spice with Fajitas Reyes and hot salsa at Acambaro Mexican Restaurant.
What are the best places to discover the arts and culture of Rogers?
Art and culture
Frank Lloyd's incredible architecture is the major highlight of the Crystal Bridges Museum of American Art. Find a souvenir in one of the charming boutiques lining Historic Downtown Rogers. With charming brick-lined streets, this area is ideal for an evening stroll. For a special art treat, look out for Art on the Bricks, where guest artists showcase impeccable pieces of art in downtown Rogers. View and purchase standout pieces every second Tuesday of the month.
Take your culture crawl a notch higher with a stop at the Daisy Airgun Museum. Artifacts and vintage items are the focus of this historical museum. Find a fun keepsake in the museum gift shop, such as a customized collector's medallion.
Lace-up your walking shoes and explore the lovely antique shops and flea markets in Rogers. Eclectic collectibles and vintage gems at the Rusty Chair will help turn any house into a home. And appreciate locally-created artworks at the Rusted Rooster on Walnut Street.
Where are the unique attractions in Rogers?
Incredible Excursion Destinations near Rogers AR House Rentals
Why not spend an afternoon mountain biking through the Railyard Bike Park. Try out the challenging single-track mountain biking trails for a little extra thrill. And watch as cascading waterfalls descend into glittering lakes. Or plan a fishing trip on Beaver Lake before exploring the natural beauty of the Ozarks Mountains.
Rich with natural attractions, Northwest Arkansas continues to draw visitors from all walks of life. Enjoy an unforgettable adventure at War Eagle Cavern as you explore the beautiful rock formations. Be sure to ask the tour guides to take you to the underground streams during the cave tour.
Allow a full day in your itinerary to explore Lake Atalanta. Trek around the lake on the 2-mile trail complete with nature stops and scenic views. And let your kids play in the natural splash pads before you kayak or canoe on the beautiful lake.
What are the best events and festivals in Rogers?
Exciting Festivals in Rogers AR
Time it right, and you can book one of the house rentals in Rogers in time for amazing festivals ranging from bustling art fairs to exciting parades and buzzing music festivals. Sparkling tree-lighting ceremonies are the highlight of the festive seasons. The locals also treat guests to spectacular Christmas parades.
The annual Dogwood Festival marks the start of springtime, with its bustling block parties and feel-good atmosphere. During summer, Rogers is awash with food festivals and bicycle races.
From May through to late October, Walmart AMP hosts major artists, such as The Killers and Kenny Chesney. With big screens and excellent acoustics, there isn't a bad seat in the house at Arkansas' biggest amphitheater. The Arkansas Public Theatre, meanwhile, hosts gripping shows and numerous special events all year long.
We compare more than 1,300 providers, including: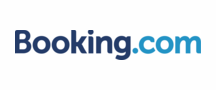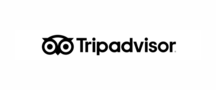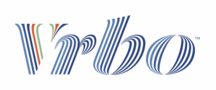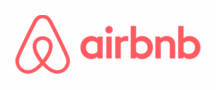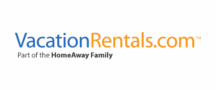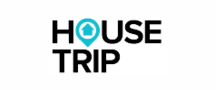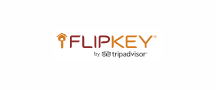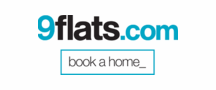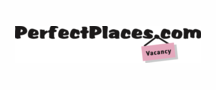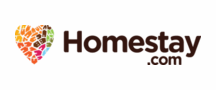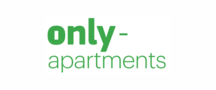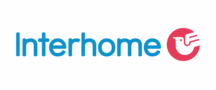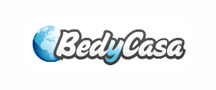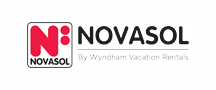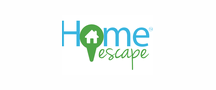 Vacation Destinations Near Rogers
Vacation Rentals