Choose the perfect vacation rental
Save up to 21%
Best Vacation Home Deals in Rochester
Compare and find the ideal vacation rental from $47 per night by searching among the 420 options available in Rochester. HomeToGo directly features the best offers by comparing all of the listed vacation rentals in Rochester from 16 different providers.
Recommended Vacation Rentals in Rochester
Find your perfect vacation rental in Rochester: from $47 per night
Vacation Rentals With Fireplaces
Vacation rentals with Wi-Fi
Apartments and vacation rentals with a kitchen
Popular Rental Amenities in Rochester
Nearly half of the vacation rentals include a pool, which makes Rochester a wonderful vacation destination for vacationers looking to spend vacation poolside. In addition, more hotel rooms have a pool than motel. Usually, hotel rooms with pools in Rochester accommodate 5 people and cost $136 per night. You can also rent an accommodation with a pool near the water, which is the case for a few of the rentals there.
Enjoy a Cozy Stay at a Vacation Rental in Rochester, MN
Known for its high standard of living, Rochester, MN, is the third-largest city in the state and a lovely place to visit, whether you and your group are interested in culture, dining, or the great outdoors. When visiting Rochester, consider a house rental for a convenient, comfortable form of vacation lodging. Options range from low-slung bungalows to large, two-story private homes with spacious yards, to luxury condos that offer great views of Zumbro River.
Going out in Rochester
Rochester offers a range of evening entertainment for couples and groups of friends. To start, 63 Club on South Broadway is good for a casual beer and a bite. Catch a football game or play a round of pool. Also on South Broadway, Kathy's Pub offers live music, pool tables, a dance floor, and a roof deck. Alternatively, laugh your way into the night at Goonie's Comedy Club, where stand-up comics hone their acts almost every night. The club also occasionally hosts live music. For something totally different, head to the Gray Duck Theater, a combination coffee house and micro cinema.
For a low-key beverage, consider one of Rochester's numerous wineries and craft brewers. Salem Glen Vineyard and Winery is family-owned and operated, in a former dairy near the Zumbro River. Four Daughters Vineyard and Winery offers wine tastings every day of the week. Thesis Brewery offers a taproom on-site, while Forager Brewery has a full menu in addition to their selection of craft beers.
Where to find the best food in Rochester?
What to See and Do Near Rochester
Put on your hiking shoes for a trip to the Quarry Hill Nature Center, about a 15min drive away. Here you'll find over five miles of hiking trails, upland forests, and biking tracks. During the winter season, you can also go skiing and snowshoeing here. The center's Exploration Hall is home to numerous native Minnesota animals, including a fair bit of aquatic life housed in a 1700-gallon aquarium.
Visit Oxbow Park and Zollman Zoo to see various species of native birds, mammals, and reptiles. Common animals include black bear, otter, bison, snakes, and eagles. There are also hiking trails and camping facilities within the park.
Enjoy both history and nature at Douglas State Trail, an abandoned railroad. The trail takes you through some of the most scenic parts of Rochester including a thicket, farmlands, and lush grasslands. You can hike or rent a bicycle for the 12.5mi. trip.
What is the weather like in Rochester?
Where to Eat in Rochester
Get ready to take your taste buds on a culinary trip in Rochester. You will find all types of cuisine near your lodging, from sushi to Texan steak to Mexican. There restaurants all around town, but you'll find many of them clustered in the Kutzky Park and Pine Hill neighborhoods.
Pittsburgh Blue, to start, offers steaks and a great selection of cocktails. At Cameo, enjoy various American and Mexican dishes. Head down to Casablanca for delicious Moroccan and French cuisine. Sample some sea bass for dinner, Tuscan pork, or pulled chicken with a side of Gorgonzola sauce. They also have great dessert options, including a popular banana cake. For seasonal fare in a hip atmosphere, head to Bleu Duck Kitchen. And for fresh seafood—yes, it's available even in landlocked Minnesota—Pescara is a good upscale option.
What are the best places to discover the arts and culture of Rochester?
Historical Sights Around Rochester
Pay homage to the founders of the Mayo Clinic at Plummer Building. The tower was built in the 1920s by the doctor Henry S. Plummer, and housed a medical research library and various medical specialties. The building is always open to visitors. Or get a sense of what local life was like during the Victorian era with a visit to the Heritage House. This house was built in 1875 and is outfitted with furnishing of the time period. The Heritage House is close to downtown Rochester and offers tours from June through August.
For another dose of local history in a pleasant setting, head to the History Center of Olmsted County. Dating back to 1926, this beautiful site offers a history museum and library on a 54-acre spread of land. Alternatively, the Charles E. Gagnon Museum & Sculpture Garden shows the artist's bronze sculptures on a lovely property. For visitors with kids, the interactive Minnesota Children's Museum is a great idea for a rainy day.
We compare more than 1,300 providers, including: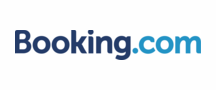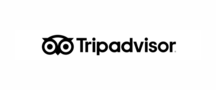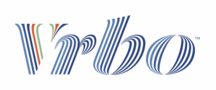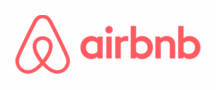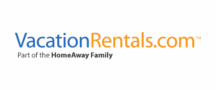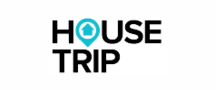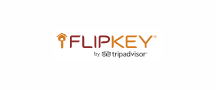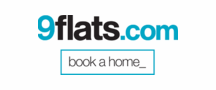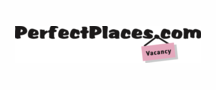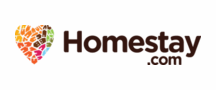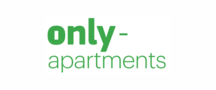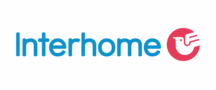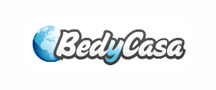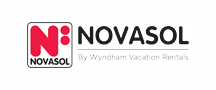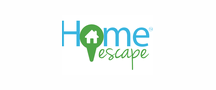 Vacation Destinations Near Rochester
Vacation Rentals