Book the perfect vacation rental for as little as $168 per night by searching and comparing the 83 options available in Roche Harbor. The website HomeToGo instantaneously compares all of these vacation rentals so you can save up to 10%!
Recommended Vacation Rentals in Roche Harbor
Find your perfect vacation rental in Roche Harbor: from $168 per night
Vacation Rentals With Fireplaces
Vacation Homes With Fishing Spots Nearby
Dog-Friendly Vacation Rentals
Popular Rental Amenities in Roche Harbor
Filters are provided to help you find a great vacation rental in Roche Harbor. Roche Harbor is the ideal place to book a property if you need internet access during your vacation or you are a grill master, as the most frequently offered amenities are "internet" and "barbecues." Plan your vacation in advance if you want a rental with a jacuzzi or you want a rental with a pool. There are just 1 listed accommodations with "Jacuzzis" and 10 properties providing "pools."
The Weather in Roche Harbor
Above are the weather conditions for Roche Harbor. During July, maximum temperatures go up to more than 77° No heat wave is expected in February, where minimum average temperatures usally hit a -4° low. The rainiest month is December while the driest month is July.
Accommodations in Roche Harbor
Vacation homes in Roche Harbor for a relaxing coastal holiday
Sitting pretty on Washington's San Juan Island, the seaside resort town of Roche Harbor offers an ideal escape from the hectic pace of everyday life. It is also a place steeped in history since it was once home to the indigenous Salish coastal community. Watching the boats float by the spectacular marina is the perfect start to a day here, but there is plenty else to see and do.
Sign up for a whale-watching tour, explore the outdoors on beautiful hiking trails, indulge in some leisurely shopping, and sample fresh seafood while enjoying gorgeous coastal views – a vacation in Roche Harbor is all about relaxing. If you are visiting between June and Labor Day, take a stroll through the village center where several kiosks sell a variety of hand-made crafts by local artists during the high season.
The many vacation rentals in Roche Harbor create a perfect blend between the refreshing natural beauty of the environment and modern, comfortable architecture. From renovated historic cottages set on hillsides and comfortable cabins, to convenient condos and sprawling houses with gardens – Roche Harbor's vacation homes are as varied as they come. To top it, most of these are waterfront homes that offer excellent sea views.
Restaurants in Roche Harbor
The restaurants in Roche Harbor are the perfect place to enjoy this seaside location with wonderful views. There are many bar and grill type restaurants where you can have a relaxed meal while watching the sunset. There are plenty of American-inspired items on the menu, such as crab mac and cheese, or BBQ ribs with cocktail sauce.
Slightly more fancy restaurants, where you can enjoy special treats, such as 40-day aged prime rib are also easy to find. These American fine dining-themed waterfront restaurants serve fresh catch from the sea along with delicious seasonal menus. Award-winning wines offer the perfect complement to your meals in the best restaurants of the area.
If you want a quick bite to eat in between your activities and sightseeing, there are plenty of cafes that offer delicious snacks. Traditional American-style cafes serve breakfast and lunch, and are famous for their freshly-baked doughnuts. Kiln-fired pizza and wraps with wild shrimp are some other favorites you can expect to find in the area.
Child-friendly activities in Roche Harbor
Visitors to Roche Harbor enjoying a family vacation have plenty of activities to choose from, ranging from a fun kayak tour out at sea, to outdoor picnics and barbecues. Water lovers of all ages will love splashing around in the town's heated outdoor pool, and they will also enjoy the adjoining playground.
The San Juan Islands Sculpture Park is another popular family attraction. This huge park is home to over 125 beautiful sculptures set in a manicured landscape with wonderful grass fields. During the summer, there are family art days and picnic events to enjoy at this unique park.
Excursions around Roche Harbor
Friday Harbor is the closest town to Roche Harbor, and an ideal destination for a fun day trip. The town is home to several art galleries, antique shops, and museums such as the popular Whale Museum, a favorite attraction for both children and adults. You can also join a whale watching tour for an unforgettable experience.
If you are a lover of the outdoors, the Orcas Island with its Moran State Park offers unlimited opportunities for exploring nature. Go hiking and horseback riding through forest areas, spot diverse species of birds and animals, and enjoy water activities. Head to the top of Mount Constitution for spectacular views over the surrounding islands.
Annual events in Roche Harbor
The San Juan Island Lavender Festival held in July is quite unique. During the festival, visitors get to learn everything imaginable about lavender and to stroll through the city's lavender fields that take on a beautiful lilac hue every summer. Join one of the educational tours, learn about the plant's cultivation process, and taste some lavender flavored ice cream, cookies, and ice tea.
Summer is peak season in Roche Harbor, and this is when the popular San Juan Summer Arts Festival takes place. Browse local art, sample delectable foods, and unwind with some local wine while the children enjoy the many fun games at the festival stalls. There are also tarot card readings and live music to enjoy at this community festival that brings the whole town together.
Every weekend in December is festive in Roche Harbor thanks to the Friday Harbor Winterfest. This holiday festival ensures that cheer is felt everywhere with events like the beautiful Island Light Festival. Festive concerts and old-style Christmas markets are a few of the fun events to enjoy during this time.
We compare more than 600 providers, including: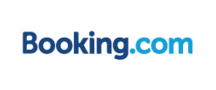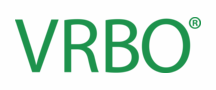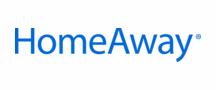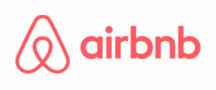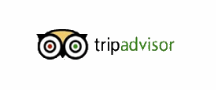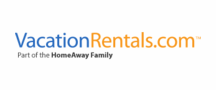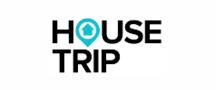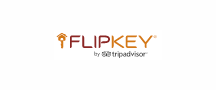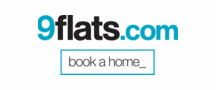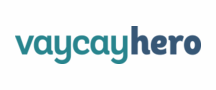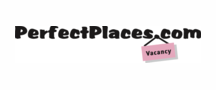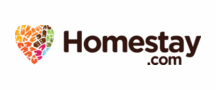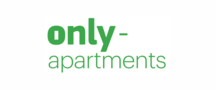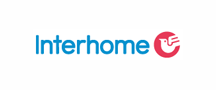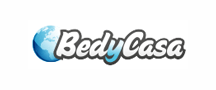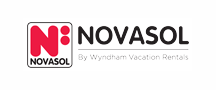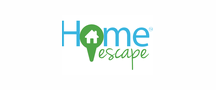 Vacation Destinations Near Roche Harbor