Choose the perfect vacation rental
Top Vacation Destinations in Rhode Island
Save up to 61%
Best Vacation Home Deals in Rhode Island
Book a welcoming accommodation from $86 per night by searching and comparing the 4817 options listed in Rhode Island. Using HomeToGo's search feature you can instantly search and compare the offers of each listed property to discover the best deal and save up to 61%.
Recommended Vacation Rentals in Rhode Island
Find your perfect vacation rental in Rhode Island: from $86 per night
Vacation Houses With Pools
Dog-Friendly Vacation Rentals
Best vacation rentals with a balcony
Popular Rental Amenities in Rhode Island
Filters are available to help you in your search to find a great vacation rental in Rhode Island. Many properties in Rhode Island offer "internet" or "TVs," which makes it a great vacation destination if you need internet access during your vacation or you want to tune out with some TV time. You could even find properties if you enjoy soaking in the hot tub (158 rentals include "hot tubs" in Rhode Island) or if you love sweating the stress away in saunas (152 rentals in Rhode Island include "saunas").
The Weather in Rhode Island
7-Day Weather Forecast in Rhode Island
Accommodations for your vacation in Rhode Island
In Rhode Island, more than half of the accommodation options are hotel rooms, which represent 50.42% of its properties. Additionally, the average nightly price of hotel rooms in Rhode Island is $354, and the average size is 410 ft². Moreover, hotel rooms are great for medium-sized groups and families, as most can welcome 4 people. If you would like to rent something else, you can look for many other available options, such as house rentals, which are the second most typical type of accommodation in Rhode Island. House rentals in Rhode Island are 1,920 ft² on average, with average prices of $666 per night.
Unwind by the sea at a Rhode Island vacation home
Characterized by beautiful colonial towns by the sea and white sandy beaches, Rhode Island (RI) makes for a lovely vacation destination when you want to take a break from your routine. Although it is not an island as its name suggests, it is a beach lover's paradise.
Whether you'd like to spend your vacation exploring beaches and lighthouses, trying out new outdoor activities, or spending quality time with your family or spouse in a beautiful vacation rental, Rhode Island is sure to leave you with many wonderful memories.
Nicknamed "Little Rhody," the state will take visitors all of 45 minutes to traverse. However, you should consider taking the scenic route, spending time experiencing the local culture, cuisine, and natural beauty of Rhode Island. There is simply so much to see and do in this delightful place.
How to get to Rhode Island?
Getting to Rhode Island
Rhode Island has its own airport, Theodore Francis Green State Airport, located in Warwick, the second biggest city in the state, about six miles south of Providence. It operates flights from more than 15 destinations in the United States, and a few international flights. Another option for arriving by plane is to fly to New England's biggest airport, Boston Logan International Airport. There are also regular bus services between Boston Airport and Rhode Island's capital Providence as well as a train which will take you to the capital in about one hour. Once you arrive at your Rhode Island vacation home, the best way to further travel around the state is by car.
Where to find the best food in Rhode Island?
Rhode Island's culinary highlights
Vacations mean forgetting diets for awhile and tucking into some delicious local dishes. Rhode Island will make all foodies happy – there are several local food items in the state, and each has an interesting history and tradition.
Being close to the coast, Rhode Island offers fresh seafood as a highlight of its cuisine. Feast on classic dishes such as clam cakes, which are made from finely chopped clams and batter, deep fried until crisp. Clam chowder is another dish to try while in Rhode Island.
For an authentic taste of the state, try stuffed quahogs or "stuffies." This dish comprises the state's official shell, stuffed with a yummy filling.
What are the top sights in Rhode Island?
Life on the beaches of Rhode Island
Dreaming of idyllic beach life? Head south to Narragansett Bay, where you will find public beaches with calm waters and refreshing breezes. Briston, Warwick and New Port do not fall far behind with their fine white sands, so whether you are staying at Rhode Island vacation rentals in South or North County, East or West Bay, you can always opt for a beautiful day by the water. Surfing, kayaking or even skydiving are only some of the attactions available to those with an adventourous spirit.
Visit New Port to have a glimpse at luxurious lifestyles on the shore. The glamorous New Port mansions offer guided tours which will leave you marvelling at the extravagant remnants of the Gilded Age from the middle of the 19th century. The Breakers is the most famous among them, sporting 70 rooms, including a three-story dining room and 30-foot-high front gates. Enter the Italian Renaissance summer mansion of the incredibly rich Vanderbilt family, and experience what is it like to live in a palace on the beach.
What are the best places to discover the arts and culture of Rhode Island?
Attractions for art and culture lovers
The Museum of Art at Providence's Rhode Island School of Design has a fascinating collection of over 26,000 exhibits displaying historical and contemporary clothing and textiles. Other exhibits include ancient art, a painting and sculpture collection featuring works by many celebrated artists, contemporary art, and Asian art.
Thanks to its geography, the state is renowned for its nautical roots. The Herreshoff Marine Museum in Bristol is the place to visit to get a feel of the area's sailing and boating culture. The museum, which pays tribute to beautiful boat designs, is home to the America's Cup Hall of Fame. It features over 60 yachts, among other displays.
What are the best activities for families in Rhode Island?
Child-friendly activities in Rhode Island
When vacationing with little children, step out of your Rhode Island vacation home to explore some of the area's well-known family attractions. Take them to Big Nazo to watch puppet performers and visual artists put on a thrilling show with innovative techniques. You can also go to WaterFire in Providence for a memorable outdoor experience with the whole family. Live performances, boat rides, and bonfires are just a few of its features.
Where are the unique attractions in Rhode Island?
A day trip to the idyllic block island
Leave your Rhode Island vacation home and plan a day trip to Block Island. Hop on the Block Island Ferry from Point Judith to get to the Block Island and chill out in its easygoing atmosphere. Block offers the perfect combination of leisure and fun. It has its own round of pristine beaches, and a breathtaking scenery which you can marvel at while cycling along the island's coastal path. Look down from the 200-foot Mohegan Bluffs to yet another beach and hit the bike brakes when you reach the Victorian Southeast Lighthouse to find out about its peculiar history. In case you lose track of time and miss the last connection to your Rhode Island vacation rental, the town of New Harbor also offers lodging and dining.
What are the best events and festivals in Rhode Island?
Venetian-style bridges and fire show at the rivers of Providence
When you return to your Rhode Island vacation rental in Providence, you can still escape the big city life at the four-acre Waterplace Park and Riverwalk, running along Woonasquatucket River. Located in the downtown of Providence, close to Rhode Island vacation homes, this urban park offers a romantic stroll along the cobblestone-paved pedestrian walkways, green spaces, Venetian-style bridges and gondola rides. It hosts the summer WaterFire events, attacting hundreds of art lovers, curious travelers and locals. Providence's signature event, WaterFire is concentrated around the award-winning fire sculpture installation where the three rivers in downtown Providence meet. The sculpture by local artist Barnaby Evans, consisting of 11 braziers situated in the middle of the water, are lit up every year together with more than 100 bonfires to create a stunning light spectacle. The family-friendly celebrations are a delight for the senses with crackling fires, golden reflections and performers floating along the river in torch-lit vessels. WaterFire is a truly unique experience that is held twice a month, May through November, usually on Saturday evenings.
Frequently Asked Questions
How much does it cost to rent a vacation rental in Rhode Island?
The average nightly price for vacation rentals in Rhode Island is $86.
What amenities are most popular for vacation homes in Rhode Island?
Most travelers search for internet, TVs, and yards when booking a vacation rental in Rhode Island.
How many vacation rentals are in Rhode Island?
Discover 4810 vacation rentals available to book in Rhode Island.
Are pets allowed in vacation rentals in Rhode Island?
Finding a cabin rental in Rhode Island that allows dogs is definitely possible, with 370 pet-friendly homes on offfer.
What's the best time of year to travel to Rhode Island?
If booking a vacation rental in Rhode Island, consider that rainy season is usually in January or February, with August often being the driest.
We list offers from thousands of providers, including: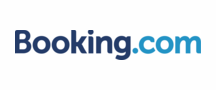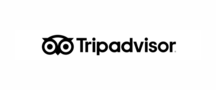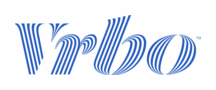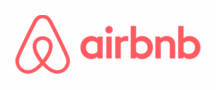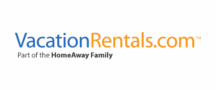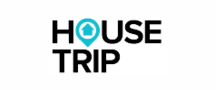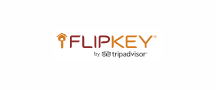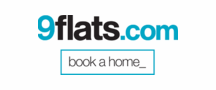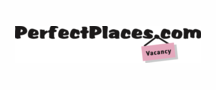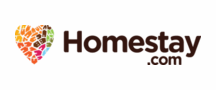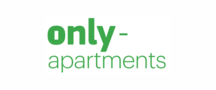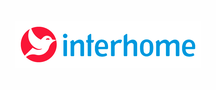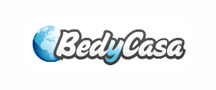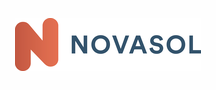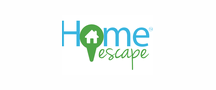 Explore More Vacation Ideas