Choose the perfect vacation rental
Save up to 71%
Best Vacation Home Deals in Rehoboth Beach
Find a vacation rental that meets your criteria among the 1,198 unique properties from numerous providers in Rehoboth Beach. HomeToGo directly sorts all of these properties so you can save up to 67%!
Recommended Vacation Rentals in Rehoboth Beach
Find your perfect vacation rental in Rehoboth Beach: from $83 per night
Vacation rentals and apartments with air conditioning
Vacation rentals with Wi-Fi
Apartments and vacation rentals with a kitchen
Popular Rental Amenities in Rehoboth Beach
Using our filters will help you find the ideal property in Rehoboth Beach. Most of the vacation rentals in Rehoboth Beach include "internet" or "TVs," which makes it a wonderful destination if you need internet access during your vacation or you want to tune out with some TV time. It is also possible to look for a vacation rental in Rehoboth Beach if you love sweating the stress away in saunas as 22 of the accommodations there provide "saunas."
The Weather in Rehoboth Beach
7-Day Weather Forecast in Rehoboth Beach
Accommodations for your vacation in Rehoboth Beach
More than half of the accommodations (55.71%) in Rehoboth Beach are hotel rooms. They are the most prevalent accommodations there. In addition, hotel rooms there have a median price $330 per night and a median size of 360 ft². Moreover, these accommodations are optimal for couples and small groups, as most can welcome 3 people. If you would prefer to compare another accommodation type, you could check out house rentals, which are the second most typical accommodation type in Rehoboth Beach. These accommodations cost $592 a night on average and have an average size of 2,870 ft².
How to get to Rehoboth Beach?
Getting to Rehoboth Beach
Rehoboth Beach is conveniently situated within driving distance of two major airports: Philadelphia International Airport (PHL) and Baltimore Washington International Airport (BWI). Both facilities offer car rental services, making it easy to jump in a car and head towards your Rehoboth Beach vacation home as soon as your plane lands.
If you are already in Delaware, public transportation is perhaps the simplest way to reach the beach. DART First State offers year-round bus service between Georgetown and Rehoboth Beach. In the summer, there are additional bus routes leading from Wilmington to Rehoboth Beach.
Where to find the best food in Rehoboth Beach?
Food and Drink
If you're looking to get a taste of local flavor, this beach town has got you covered. For seafood lovers, a plethora of dining options await you. The Henlopen City Oyster House, for example, is a favorite amongst locals and vacationers alike.
If Italian fare is more your style, check out Grotto Pizza. Opened in 1960 in Rehoboth Beach, Grotto has become a regional favorite and now has locations all across Delaware and in neighboring states.
For beer fans, try Dogfish Head Brewery. This establishment in the heart of Rehoboth Beach has gained popularity among the craft beer community.
What is the weather like in Rehoboth Beach?
A Mild, Pleasant Climate
Rehoboth Beach typically enjoys mild winters and hot, humid summers. In the summer, temperatures reach an average of 87 degrees Fahrenheit (31 degrees Celsius), perfect beach weather. And don't worry about rain spoiling your sunbathing: even in July, the rainiest month in Rehoboth Beach, average rainfall is less than 5 inches.
What are the top sights in Rehoboth Beach?
A Vibrant Beach Community
Rehoboth Beach vacation rentals will put you in close proximity to the town's picturesque 1.5-mile shoreline. In addition, Rehoboth Beach is renowned for its mile-long boardwalk, home to a wide array of shops, restaurants, and businesses. In fact, several magazines have ranked Rehoboth Beach's boardwalk among the top ten in America.
From your Rehoboth Beach vacation rental, you will also have easy access to several local and state parks, such as Grove Park and the Delaware Seashore State Park. These and other outdoor spots offer scenic backdrops for just about any recreational activity you can imagine: hiking, swimming, camping, fishing, and more.
If you would like to learn more about Rehoboth Beach during your stay, or maybe just get out of the sun for a while, you're in luck. Rehoboth Beach is home to two museums where you can get a firsthand glimpse at the history and culture of the town. The Rehoboth Beach Historical Society and Museum is sure to interest any history buff, while the Rehoboth Beach Volunteer Fire Company Museum offers a unique look at an important local institution.
What are the best activities for families in Rehoboth Beach?
Family-Friendly Fun
If you are traveling with children, a Rehoboth Beach vacation rental is an ideal base from which you can access all kinds of family-friendly entertainment. Of course, the beach and the parks offer recreation for all ages. While the swimming and hiking are perhaps more suitable for older children, there is plenty of outdoor fun to be had by the young ones too. A picnic in Grove Park, for example, is a great way to spend an afternoon with the whole family.
There are many establishments in Rehoboth Beach that cater to children. Funland is an amusement park located right on the boardwalk that boasts many classic carnival rides and attractions. Jungle Jim's, a water park, includes everything from water slides to a lazy river to a miniature golf course, guaranteeing that every member of your family will find something to enjoy.
What are the best events and festivals in Rehoboth Beach?
Special Events
When booking Rehoboth Beach vacation rentals, keep the calendar in mind: Rehoboth Beach hosts several annual festivals which you may want to incorporate into your vacation while staying in a Rehoboth Beach vacation home. In October, the town holds the Rehoboth Beach Jazz Festival, which features a variety of talented jazz musicians.
Also in October is the Rehoboth Beach Sea Witch Halloween Festival. A Halloween celebration for the whole family, the Sea Witch Festival includes costume contests for both people and dogs, as well as scavenger hunts, pie-eating contests, and more.
For film lovers, consider Rehoboth Beach in November. That's when the Rehoboth Beach Independent Film Festival takes place. The festival features a wide selection of films, including documentaries and short films. There are also films especially for children.
Whether you're a movie buff, a beach bum, or anything in between, Rehoboth Beach has something for everyone on your family vacation. And it all starts with Rehoboth Beach vacation rentals.
What are the must-see attractions in Rehoboth Beach?
Beaches, trails and amusement parks at Rehoboth Beach, Delaware
Jungle Jim's
This excellent family water park has slides and pools for all ages, as well as large umbrellas for lounging under. There are also softball batting courts, crazy golf and a café.
Junction and Breakwater Trail
Linking Rehoboth Beach to Lewes, this 6 mi. rail trail passes beautiful scenery and an abundance of wildlife. Look out for geese, deer, squirrels and little woodland animals.
Rehoboth Beach
This Atlantic coast town is home to one of America's top beaches, Rehoboth Beach. Summers are a great time to visit when the historic Rehoboth Beach Bandstand comes to life with concerts and shows.
Rehoboth Beach Boardwalk
Stroll along this well-maintained boardwalk and enjoy the refreshing sea breeze. You'll also discover an assortment of restaurants, bars and eclectic shops.
Funland
This lively boardwalk amusement park offers classic seaside entertainment. Families will love the arcade games, sweets stalls, and rides such as the traditional Merry-Go-Round and spinning teacups.
Frequently Asked Questions
How much does it cost to rent a vacation rental in Rehoboth Beach?
The average nightly price for vacation rentals in Rehoboth Beach is $83.
How many vacation rentals are available to book in Rehoboth Beach?
There are currently 1,198 vacation homes in Rehoboth Beach to browse and book for your next trip.
What amenities are most popular for vacation homes in Rehoboth Beach?
The most popular amenities for home rentals in Rehoboth Beach include accommodations that have: internet, TVs, and pools.
How many vacation rentals are in Rehoboth Beach?
Rehoboth Beach has 1,198 Hotel rooms and House rentals on offer to rent.
Are pets allowed in vacation rentals in Rehoboth Beach?
Yes, there are 21 vacation homes in Rehoboth Beach that allow pets, with an average price of $344 per night.
What's the best time of year to travel to Rehoboth Beach?
If booking a vacation rental in Rehoboth Beach, consider that rainy season is usually in February or January, with September often being the driest.
We list offers from thousands of providers, including: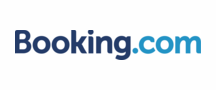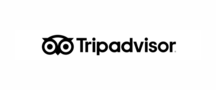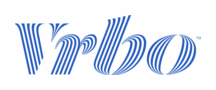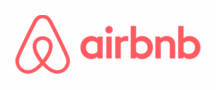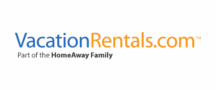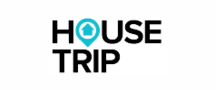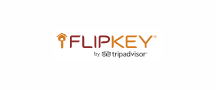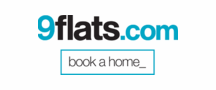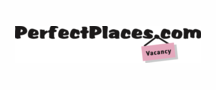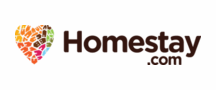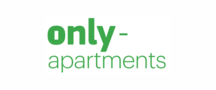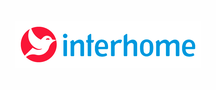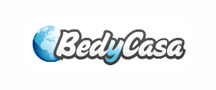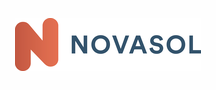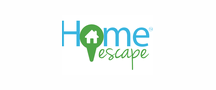 Vacation Destinations Near Rehoboth Beach
Explore More Vacation Ideas