Choose the perfect vacation rental
Recommended Vacation Rentals in Redlands
Find your perfect vacation rental in Redlands: from $52 per night
Vacation rentals with Wi-Fi
Vacation rentals and apartments with air conditioning
Apartments and vacation rentals with a kitchen
Popular Rental Amenities in Redlands
Finding a vacation rental with a pool shouldn't be too hard in Redlands. Many of the rentals have one. Also, accommodations with pools in Redlands have an average price of $114 a night. Most of the listed vacation rentals with pools are hotel rooms. If you would ideally like to be close to the water, a few of the properties offering a pool are within 2 miles of the waterfront.
Enjoy a Relaxing Break at a Redlands Vacation Rental
Redlands, California is a small city near San Bernardino, known for its late 1800s architecture and setting against scenic mountains. Located between Palm Springs and Los Angeles, Redlands offers a place where you can feel at ease amidst expansive parks and abundant cultural attractions. Guests have plenty of choices for vacation rentals, from furnished houses and comfortable apartments, to smart studios and upscale condos.
Where to find the best food in Redlands?
A Variety of Tastes
If you're feeling like some classic American fare, the upscale Caprice Café is where you can savor classic beef ribs, wagyu burgers, and succulent steaks. This classy establishment features an extensive list of Californian and French wines as well as a worldwide selection of beers. For a more relaxed dining experience, head to Eureka!, which serves gourmet burgers using only the best locally-sourced ingredients. Sip local craft beers as you listen to a hip selection of music.
There's many other types of cuisine to tickle your taste buds in Redlands. Thai food fans are well-served at the Thai House Restaurant, the first of its kind in town. Try the refreshing papaya salad or the flavorful tom yum kai (lemongrass soup) for starters. You'll have a wide selection of rice, noodle, and curry dishes to choose from after that. On W State St, Dhat Island Caribbean Creole dishes up some of the Caribbean's best in a festive boutique setting. Dig into tasty Jamaican patties, jerk chicken, or plantain fritters here.
What are the best places to discover the arts and culture of Redlands?
Historic and Cultural Attractions
When it comes to art and culture, Redlands doesn't disappoint. The city has a number of historic structures recalling its storied past, including the Morey Mansion. Built in 1890, this beautiful Victorian building has appeared in a number of TV commercials and shows. Though it now serves as a private residence, you can still admire the mansion's stunning exterior, including its distinctive onion-domed roof. Consider a walking tour with the Redlands Area Historical Society to learn more about the city's architectural heritage.
Don't miss the San Bernardino County Museum, a regional museum featuring cultural and natural science exhibitions. Discover artifacts like a Mexican carreta (cart), learn about the diversity of animal life, see mineral rocks, and more. For fascinating displays of Heisey, Fostoria, and Cambridge glass, visit the Historical Glass Museum. In this restored Victorian-era house, you'll also find specimens including candlesticks, bowls, plates, and kerosene lamps.
What are the best activities for families in Redlands?
Rock Hunting, Parks, and More
Redlands has plenty to excite and entertain kids. Splash Kingdom Waterpark offers an abundance of fun, boasting the world's tallest freestanding waterslide, beach-themed areas, and a wave pool. There's great food and drinks when you need a break, as well as games to keep your little ones occupied while you relax. For close encounters in the wild, take a drive into the mountains for Wildhaven Ranch. This sanctuary exists to preserve local wildlife and provide a refuge for non-releasable animals. Reservations are required to visit, so book on their website.
Another uniquely interesting activity in town is the hunt for painted rocks hidden throughout Redlands and Loma Linda. Redlands Rocks is an initiative to enhance community spirit and discovery through the painting, hiding, and rehiding of rocks. For some evening family fun, the weekly Redlands Market Night is one of the most successful farmers' markets in Southern California. Local produce, food, drinks, and games are available for all ages to enjoy.
Where are the unique attractions in Redlands?
Parks, Canyons, and a Blue Zone
Redlands has 24 public parks that offer plenty of space to relax and play. Discover the 11-acre Prospect Park, a picturesque venue featuring an orange grove. Here, you can hike or picnic, while enjoying views of the mountains and the city. Prospect Park also hosts the Redlands Theatre Festival, at the Avice Meeker Sewall Theatre. This summertime festival's schedule features an entertaining mix of classic and contemporary drama and musical productions.
If you're looking for a more active day out, try San Timoteo Canyon, located on the southern edge of town. This river valley features trails for hiking, with views of the San Jacinto Mountains and orange farms that line the river itself. Just 10mi away is the picturesque town of Yucaipa, set against the backdrop of San Bernardino Peak. Spend some time at the Yucaipa Regional Park where you can swim, fish, or enjoy the stunning views of the local mountains.
We compare more than 1,300 providers, including: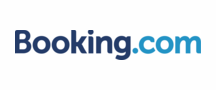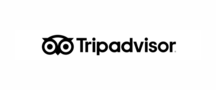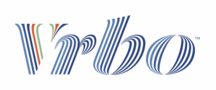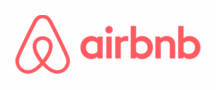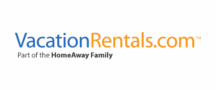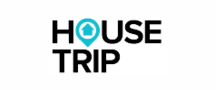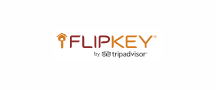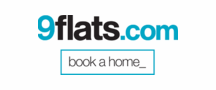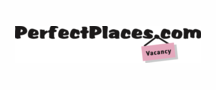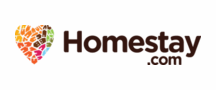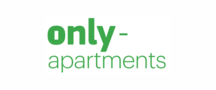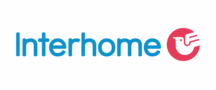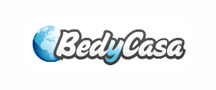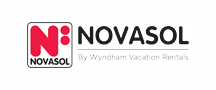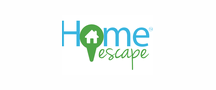 Vacation Destinations Near Redlands
Vacation Rentals