Choose the perfect vacation rental
Save up to 60%
Best Vacation Home Deals in Punta Cana
Discover a vacation rental that meets your expectations among the 9,849 great vacation rentals from numerous partner websites in Punta Cana. All of the offers from our partner websites are immediately compared by our algorithm so you can save up to 60%.
Recommended Vacation Rentals in Punta Cana
Find your perfect vacation rental in Punta Cana: from $19 per night
Vacation rentals with Wi-Fi
Vacation rentals and apartments with air conditioning
Apartments and vacation rentals with a kitchen
Popular Rental Amenities in Punta Cana
Using our filters will help you find your dream vacation rental in Punta Cana. You can easily search and find a property matching your expectations in Punta Cana if you need internet access during your vacation or you're dreaming of days spent poolside, as most accommodations provide "internet" or "pools." Three amenities that are not typical are "pets Allowed," "cribs," and "hot tubs."
Price and Availability Index in Punta Cana
Vacation Rental Price Information in Punta Cana
The graph shows average prices of rentals in Punta Cana for the next twelve months. The most expensive dates to travel to Punta Cana are in February (2/5 - 2/12). On the other hand, in October you will find the cheapest prices (10/8 - 10/15). Prices this week are on average $288 a night.
Rental Availability Information in Punta Cana
Check out the graph above to find out how many accommodations are available in Punta Cana(in %). The week with the highest booking rate is in January (1/29 - 2/5). Only 42% of the rentals are still available. The week with the most available rentals is in November (11/5 - 11/12), with 88% of the vacation rentals available.
The Weather in Punta Cana
7-Day Weather Forecast in Punta Cana
Accommodations for your vacation in Punta Cana
Vacationers who are searching for apartment rentals in Punta Cana have plenty of alternatives, as they are the most common accommodation type in this destination. Additionally, the standard size of apartment rentals in Punta Cana is 1,240 ft² with a median price of $281 a night. Furthermore, apartment rentals are optimal for medium-sized groups and families, as most can welcome 5 guests. If you would like to rent something else, you can look for many other offers, such as hotel rooms, which are the other very popular type of property in Punta Cana. The average size of hotel rooms in Punta Cana is 710 ft², and the average price is $433 a night.
Set sail and explore with a Punta Cana vacation home
A vacation rental villa in Punta Cana makes for the perfect base for you to get out and explore the Dominican Republic.
Where to find the best food in Punta Cana?
Fantastic food by the edge of the sea
For delicious Mexican food in a breezy spot right on the beach, Wacamole is the place to go. If you're craving seafood, try the tuna tacos. Or you can unwind during happy hour with margaritas or mojitos and some of their famous guacamole.
If you're craving European cuisine, La Yola will deliver with excellent service and magnificent views of the sea. You'll feel totally taken care of by the staff as they serve you an exceptional meal with well-crafted cocktails.
What are the best nightlife spots in Punta Cana?
You can go out and watch dancers, or be one!
For a fun night out, head to Coco Bongo for their live stage show with music, dancers, and amazing gymnasts. After watching the show you can get out and dance on the floor yourself as the venue turns into a swinging nightclub.
With hip crowds and DJs that get everyone moving, ORO Nightclub keeps the party going. While ORO offers attentive service throughout the club, to make your night a special one, head for the VIP area.
Where are the unique attractions in Punta Cana?
Experience the natural beauty of the Caribbean
For the ultimate views of the jungle, you've got to try the ziplines at Scape Park in Cap Cana. Nine ziplines transport you through the jungle at 40mph to take in views of the Caribbean Sea and lush tropical forests.
You'll have a Caribbean day to remember as you set sail from Punta Cana to nearby Saona Island. Relax on a catamaran cruise across turquoise water to arrive at the island's protected white sand beaches. While there, you'll be served a BBQ buffet featuring typical Dominican food before you sail back to your villa.
Frequently Asked Questions
How much does it cost to rent a vacation rental in Punta Cana?
On average, a Apartment rentals or Hotel rooms in Punta Cana costs $19 per night.
How many vacation rentals are available to book in Punta Cana?
There are currently 9,907 vacation homes in Punta Cana to browse and book for your next trip.
What amenities are most popular for vacation homes in Punta Cana?
The most popular amenities for home rentals in Punta Cana include accommodations that have: internet, pools, and TVs.
How many vacation rentals are in Punta Cana?
Punta Cana has 9,907 Apartment rentals and Hotel rooms on offer to rent.
Are pets allowed in vacation rentals in Punta Cana?
If traveling with a dog in Punta Cana, 7% of vacation rentals allow pets.
What's the best time of year to travel to Punta Cana?
August and September are typically the warmest months in Punta Cana with temperatures around 89 °F. January and February in Punta Cana are the coldest, with 71 °F on average.
We list offers from thousands of providers, including: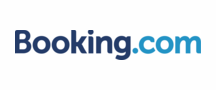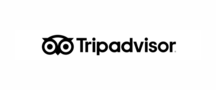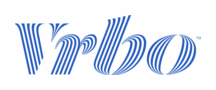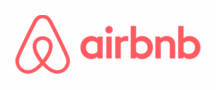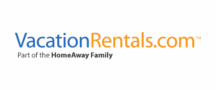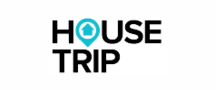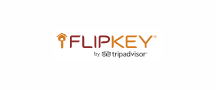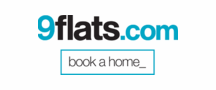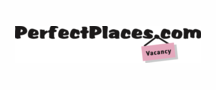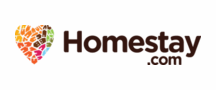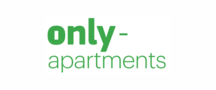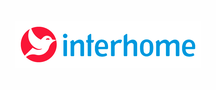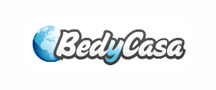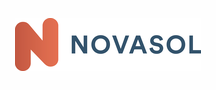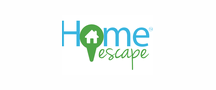 Vacation Destinations Near Punta Cana
What are the top neighborhoods in Punta Cana?
Explore More Vacation Ideas