Choose the perfect vacation rental
Save up to 63%
Best Vacation Home Deals in Pocono Mountains
9,876 great properties from 32 vacation rental websites can be booked in Pocono Mountains, with prices starting at $55 a night. All of the offers from the different providers are immediately compared on our website to help you save up to 63%.
Recommended Vacation Rentals in Pocono Mountains
Find your perfect vacation rental in Pocono Mountains: from $55 per night
Vacation Rentals With Fireplaces
Vacation rentals with Wi-Fi
Apartments With Balconies or Patios
Popular Rental Amenities in Pocono Mountains
A few of the accommodations in Pocono Mountains welcome pets, which makes it a convenient vacation destination for pet owners. Pet-friendly accommodations in Pocono Mountains have standard prices of $196 per night. If you prefer to stay central, A few of the pet-friendly accommodations are less than 2 miles away from the city center.
Price and Availability Index in Pocono Mountains
Vacation Rental Price Information in Pocono Mountains
This graph displays average prices of the vacation rentals and holiday apartments located in Pocono Mountains. Prices rise in December and reach an average of $526 a night (12/17 - 12/24), making it the most expensive time to book a rental in the next 12 months. Prices drop in March to an average of $250 per night (3/19 - 3/26).
Rental Availability Information in Pocono Mountains
This graph shows the vacation rental availability rate for the next twelve months. In a week of January (1/29 - 2/5), 22% of the vacation rentals are booked. Conversely, 91% of the rentals are still available during a week in March (3/26 - 4/2).
The Weather in Pocono Mountains
7-Day Weather Forecast in Pocono Mountains
Find Your Perfect Vacation Rental in the Pocono Mountains
With its striking landscape and rich local culture, the Pocono Mountain region is the perfect place to rent a cabin in the forest for a rustic, nature-focused vacation. If you're after something more luxurious, try a rental villa with all modern amenities. Whether you are a family embarking on an outdoorsy adventure or a couple looking for a romantic getaway, the Pocono Mountains have the perfect lodging for your trip.
Where to find the best food in Pocono Mountains?
Enjoy New American Cuisine in the Pocono Mountains
Alongside everyone's favorite cuisines, including American, Thai and Mexican eateries, travelers can expect to find refined dining options in the Pocono Mountains. Over the past 5 years, an astonishing range of farm-to-table New American restaurants have popped up, serving the best in locally-sourced organic cuisine.
A farm-to-table restaurant lauded for its beautiful setting as well as its delicious food is TREE Restaurant and Bar​. TREE is nestled within the striking pines of a forest, and promises organic, New American classics in a unique setting.
For a delightful farm-to-table breakfast, travelers can try the Cocoon Coffeehouse and Bakery, which promises a perfectly balanced roast alongside freshly baked cookies, muffins and buns, all made from the freshest local ingredients.
What are the best places to discover the arts and culture of Pocono Mountains?
Discover Authentic Local Arts in the Art Factory
The Pocono Mountains region is home to a lively and vibrant cultural scene, thanks to the presence of year-round tourism. Many fine artists and musicians call the area home, and travelers can expect to find exhibitions and concerts throughout the year.
The Art Factory of White Mills is a hub of much of this local artistic activity. Head to this old villa and you'll find over 1,000 pieces of fine art on display, made by around 60 of the region's most talented fine artists.
What are the best nightlife spots in Pocono Mountains?
Nightlife and Going Out
When night descends, visitors and locals alike looking for an elegant party vibe head in droves to Applause Nightclub. With its chic, classic-style bar, it's a perfect place for single travelers to mingle as they enjoy their drinks and entertainment. Booths are dotted throughout the club, and revelers can let loose on the dance floor while watching some of the region's finest musical acts.
If you prefer a more informal vibe, head to Barley Creek Brewing Company​. This well-lit brewery promises a fine range of craft and local beers for visitors to sample. The atmosphere is perfect for enjoying a beer and chatting with companions or new acquaintances, before you head back to your villa.
Where are the unique attractions in Pocono Mountains?
The Perfect Place for Kids Who Love Adventure
A myriad of adventurous activities is available in the Pocono Mountains for kids and families who want to explore the great outdoors. In the winter, families can head up to the slopes for skiing and snowboarding. If your kids don't know how to ski, they can learn at one of the many local resorts that offer beginner skiing courses for kids.
During the summer season, travelers can discover a wide range of adventure activities in mountain adventure parks. Kids can learn how to abseil from heights, climb walls or even go rafting.
For those who prefer to sit back and enjoy the wild ride, the Pocono Mountain region is home to both a theme park and a water park. Buckle up your harness and soar through the skies on a roller coaster, or hurtle down a waterslide in your swimming shorts; the choice is yours!
What are the best events and festivals in Pocono Mountains?
Get Into the Groove at Pocono Mountains Music Festival
Those visiting the Pocono Mountains in the summer season may be lucky enough to catch the Pocono Mountains Music Festival. The festival has recently celebrated its 10th anniversary, and is the perfect way for visitors to discover some of the finest musical acts of the Pocono Mountains Region.
Expect to hear sounds as diverse as soft-jazz, opera, pop, and cabaret all performed with style. Often acrobatic displays take place for the duration of the festival, which make perfect entertainment for families to enjoy.
If your little ones have a passion for the stage, a performing arts camp runs concurrent to the festival. Children aged up to the 12th grade will be able to refine their singing, acting and dancing skills with the Pocono Mountains' best-rated theater practitioners.
Frequently Asked Questions
How much does it cost to rent a vacation rental in Pocono Mountains?
The average nightly price for vacation rentals in Pocono Mountains is $55.
How many vacation rentals are available to book in Pocono Mountains?
April has the highest amount of available Hotel rooms and House rentals in Pocono Mountains, so you can expect plenty of offers, even for last-minute bookings.
What amenities are most popular for vacation homes in Pocono Mountains?
If you're looking to book a vacation rental in Pocono Mountains, the most common amenities others search for are houses with internet, TVs, and pools.
How many vacation rentals are in Pocono Mountains?
Discover 9,364 vacation rentals available to book in Pocono Mountains.
What's the best time of year to travel to Pocono Mountains?
Pocono Mountains has its warmest time of year around July and August, with average nightly prices being around $55.
We list offers from thousands of providers, including: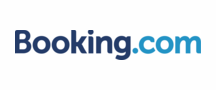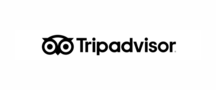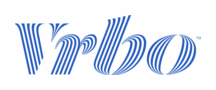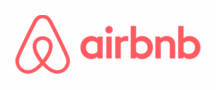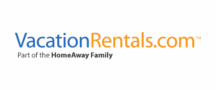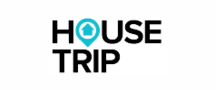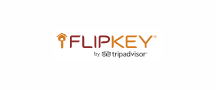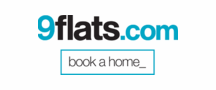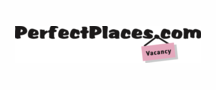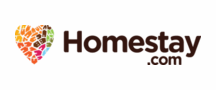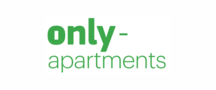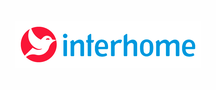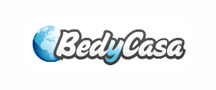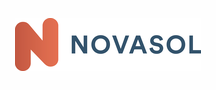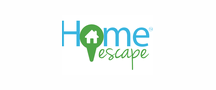 Explore More Vacation Ideas