Choose the perfect vacation rental
Save up to 60%
Best Vacation Home Deals in Phuket
Book the ideal vacation rental for as little as $19 per night by searching through the 36,473 properties available in Phuket. HomeToGo instantly presents you with the best offers by comparing all of the available vacation homes in Phuket from its various partners.
Recommended Vacation Rentals in Phuket
Find your perfect vacation rental in Phuket: from $19 per night
Vacation rentals with Wi-Fi
Vacation rentals and apartments with air conditioning
Apartments and vacation rentals with a kitchen
Popular Rental Amenities in Phuket
Properties can be narrowed down based on different criteria. Above, you will find the number of rentals that include a specific amenity in Phuket. Most of the properties in Phuket provide "internet" or "pools," which makes it a fantastic destination if you can't imagine a vacation without internet or you're dreaming of days spent poolside. Three amenities that are not common are "pets Allowed," "fireplaces," and "fishing."
Price and Availability Index in Phuket
Vacation Rental Price Information in Phuket
This graph displays average prices of the vacation rentals and holiday apartments located in Phuket. Prices rise in December and reach an average of $152 a night (12/24 - 12/31), making it the most expensive time to book a rental in the next 12 months. The cheapest week to book a vacation rental is in June (6/4 - 6/11).
Rental Availability Information in Phuket
Check out the graph above to find out how many accommodations are available in Phuket(in %). In a week of January (1/22 - 1/29), 39% of the vacation rentals are booked. More accommodations are available in a week of August (8/6 - 8/13) as the booking rate is only 12%.
7-Day Weather Forecast in Phuket
Accommodations for your vacation in Phuket
Users who are hoping to find hotel rooms in Phuket have a lot of choices, as they are the most prevalent vacation accommodation type in this destination. Interestingly, type of accommodation in particular, this type of accommodation in particular is $132 a night, with an average size of 660 ft². Furthermore, most hotel rooms in Phuket can welcome 4 people, which makes it a great vacation destination for medium-sized groups and families. If you would like to rent something else, you can look for many other options, such as apartment rentals, which are the second most popular type of accommodation in Phuket. Apartment rentals in Phuket are 980 ft² on average, with average prices of $106 a night.
Phuket's vacation villas are amazing, but so is the the city itself
Phuket, Thailand is a perfect vacation getaway where you can rent private villas that will take your breath away. A popular vacation choice is a Thai-style villa with private swimming pool, three bedrooms, three bathrooms, and a view you will never forget. There are beach villas so close to the sea you can almost jump into the ocean from your bedroom window. If you want a rental in the center of town, there are also studio apartments for rent that feature all the comforts of home.
Where to find the best food in Phuket?
If you love Thai food, whet your appetite!
For Thai lovers, there are two restaurants you need to put on your itinerary. O-OH Farm Ta-Eiad and Sabaijai Cafe will make you forget the Thai food at home. As for international fare, Sam's Steaks and Grill and Siam Supper Club are the two most regarded steakhouses in Phuket. La Gritta is an Italian restaurant with amazing pizza. The area is also home to two favorite Turkish restaurants: Istanbul Turkish Restaurant and Kataturk Turkish Restaurant.
What are the best places to discover the arts and culture of Phuket?
Learn about Thai culture on your vacation
There are a number of worthwhile museums to visit during your trip. Off the beaten path, check out the Trickeye Museum for some hilarious 3D art that you can actually jump into and interact with. Meanwhile, visitors of all ages will enjoy the Phuket Aqarium, where you can walk through an underwater marine tunnel and encounter sea creatures in the touch pool. Also, make sure to check out the Phuket Seashell Museum and the Kamala Beach Gallery for a closer look at Thai art.
Where are the unique attractions in Phuket?
Thailand's natural wonders
No trip to Phuket would be complete without a closer look at the natural wonders at your disposal. The John Gray's Sea Canoe nature and wildlife tour will take you around the most choice spots in the area. If you've never seen elephants up-close, then visit the Phuket Elephant Sanctuary.
Frequently Asked Questions
How much does it cost to rent a vacation rental in Phuket?
On average, a Hotel rooms or Apartment rentals in Phuket costs $19 per night.
How many vacation rentals are available to book in Phuket?
There are currently 36,473 vacation homes in Phuket to browse and book for your next trip.
What amenities are most popular for vacation homes in Phuket?
Most travelers search for internet, pools, and TVs when booking a vacation rental in Phuket.
How many vacation rentals are in Phuket?
Phuket has 36,473 Hotel rooms and Apartment rentals on offer to rent.
Are pets allowed in vacation rentals in Phuket?
Finding a cabin rental in Phuket that allows dogs is definitely possible, with 1,321 pet-friendly homes on offfer.
What's the best time of year to travel to Phuket?
Phuket has its warmest time of year around March and February, with average nightly prices being around $19.
We list offers from thousands of providers, including: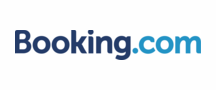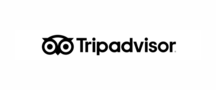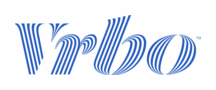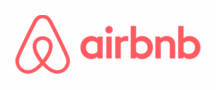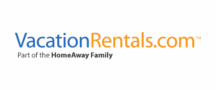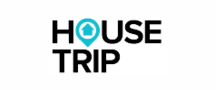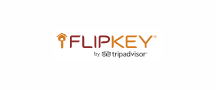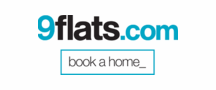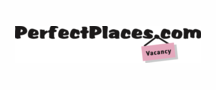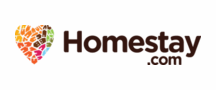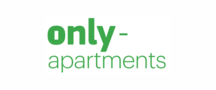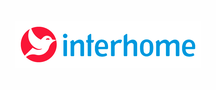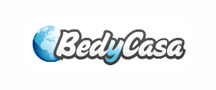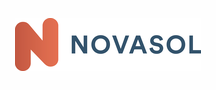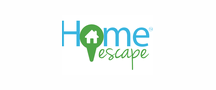 Explore More Vacation Ideas