Choose the perfect vacation rental
Save up to 68%
Best Vacation Home Deals in Phoenix
Book a dreamlike accommodation from $74 per night by searching through the 7739 properties being offered in Phoenix. HomeToGo instantaneously features the best offers by comparing all of the available vacation rentals in Phoenix from 29 different providers.
Recommended Vacation Rentals in Phoenix
Find your perfect vacation rental in Phoenix: from $74 per night
Vacation rentals with Wi-Fi
Apartments and vacation rentals with a kitchen
Vacation rentals and apartments with air conditioning
Popular Rental Amenities in Phoenix
Accommodations can be narrowed down based on the amenities they offer. Above, you can see the number of properties that offer a specific feature in Phoenix. You can easily compare and find a property meeting your criteria in Phoenix if you can't imagine a vacation without internet or you're dreaming of days spent poolside, as most accommodations offer "internet" or "pools." Plan your vacation in advance if you want to go fishing or you want a rental with a balcony or a patio. There are just 162 listed accommodations with "fishing" and 710 rentals including "balconies/patios."
Price and Availability Index in Phoenix
Vacation Rental Price Information in Phoenix
Rental Availability Information in Phoenix
7-Day Weather Forecast in Phoenix
Accommodations for your vacation in Phoenix
Users who are looking for hotel rooms in Phoenix have a lot of different options, as they are the most prevalent accommodation type there. Additionally, hotel rooms there have an average cost of $211 per night as well as a median size of 420 ft². Moreover, this specific type of accommodation is great for couples and small groups, as the majority of hotel rooms can accommodate 3 people. If you would prefer something else, you can find many other available options, such as house rentals, which are the second most popular property type in Phoenix. These properties cost $660 per night on average and have an average size of 2,590 ft².
Desert Mountains and Blue Skies Await at Your Phoenix Vacation Rental
Geographically speaking, Phoenix valley is the northernmost tip of the Sonoran Desert which was once a prehistoric seabed. The savage landscapes that comprise of cacti, creosote trees, agave fields and mesquites have attracted voyagers throughout history. Today the city of Phoenix rises confidently out of the sprawling desert. Come and visit for the weather, golf, shopping and plenty of nightlife options. A vacation rental in Phoenix is the perfect way to discover this city at your own pace.
Flying Into Phoenix
Phoenix Sky Harbor International Airport is the main point of entry into the state of Arizona. A mere 3-miles from Downtown Phoenix, you can jump on the low cost shuttle, Skoot Airport Shuttle, to get from the airport to any point in the Phoenix metropolitan area. Another option is the free PHX Sky Train from Terminal 4 to 44th St. & Washington Light Rail station. Take a connecting light rail or bus from here to Downtown Phoenix. Or instead, enjoy a comfortable taxi ride from the airport directly to your Phoenix vacation rental. Phoenix-Mesa Gateway Airport is the city's secondary airport.
Where to find the best food in Phoenix?
The 10 Best Places To Eat Close to Your Phoenix Accommodation
1. Shaanxi Garden: You will find authentic and traditional Chinese dishes at this restaurant.
2. The Stand: With a focus on local and sustainable ingredients, The Stand makes incredible burgers.
3. Tempe Public Market: Located in South Tempe, this hip restaurant's interior is inspired by the Phoenix Public Market.
4. Ghost Ranch: A modern take on Southwestern and Mexican food, also to be found in South Tempe.
5.Short Leash Hot Dogs: Once a food truck, this is now a full restaurant with an innovative hot dog menu.
6. Bar Pesce: This seafood restaurant features fish and seafood dishes from all over the world.
7. The Normal Restaurant: A fresh take on the humble diner, this trendy eatery serves updated comfort food and Mexican favorites.
8. Caffe Boa: This Tempe restaurant's modern Italian menu changes daily, depending on the fresh ingredients available.
9. Glai Baan: A downtown restaurant specializing in Thai street food and family-style dining.
10. Beckett's Table: Located in Arcadia, this restaurant's menu is full of modern American classic dishes.
What is the weather like in Phoenix?
The Weather in Phoenix
Phoenix experiences 325 days of sunshine a year. The best time to visit is between November to April when the sun is out but temperatures are still largely pleasant. You'll need to book your Phoenix vacation rental well in advance during this busy period. May to October's toasty, dry temperatures may not appeal to everyone. If you decide to come, be sure to pack some sun screen.
What are the top sights in Phoenix?
The 5 Best Things to Do in Phoenix With Kids
1. Phoenix Zoo
As the largest privately-owned zoo in the USA, Phoenix Zoo specialises in conserving endangered species. Visit to see these creatures in their specially created enclosures. Check out their events calendar for special events and annual highlights.
2. Children's Museum of Phoenix
This expansive museum contains over 300 interactive exhibits and play zones for children aged up to 10 years old. Kids will be in awe of the number of slides, tunnels, and other exciting play areas that await their arrival.
3. Musical Instrument Museum
If your kids are interested in music, this fascinating museum is an absolute must. The largest of its type, it showcases over 1,000 different instruments. If you're lucky, your visit may coincide with one of the many concerts that are held here.
4. Arizona Science Center
This fascinating museum in Downtown Phoenix is perfect for those interested in space exploration, particularly at the in-house Dorrance Planetarium. Your kids will walk away feeling inspired after their day of discovery
5. Phoenix Sea Life Aquarium
If your kids prefer a day at sea to a vacation in the desert, don't panic - Phoenix has an attraction they will love! Take them to this magnificent underwater experience, which features an underwater tunnel plus thousands of marine species.
What are the best places to discover the arts and culture of Phoenix?
5 Important Cultural Attractions in Phoenix
1. Pueblo Grande Museum and Archaeological Park
Located on a archaeological site that dates back 1,500 years, this non-profit organization offers fascinating insights into pre-Columbian Hohokam civilizations. Prepare to be amazed at the history that lies below this modern metropolis.
2. Heard Museum
Come and discover a plethora of Native American artwork and artefacts at the Heard Museum, which seeks to preserve and promote American Indian culture. Suitable for budding classicists of all ages.
3. Phoenix Art Museum
With over 16,000 American, Asian, Latin American and modern artworks, the Phoenix Art Museum is one of Arizona's premier attractions. Its collections take visitors on a cultural journey from the Renaissance right through to the present day.
4. The Phoenix Symphony Orchestra
This musical group has evolved into one of the most-prestigious nationwide, and is certainly one of the feathers in Phoenix's bow. If you want to enjoy an unforgettable performance from a world-class orchestra, be sure to get tickets in advance - you won't regret it!
5. Phoenix Opera
Another popular musical establishment in the city is the Phoenix Opera. Since its establishment in 2006, this musical institution company has enjoyed years of critical acclaim. Check out its performance schedule to find out more.
What are the best nightlife spots in Phoenix?
The 10 Best Bars in Phoenix
1. The Larry: Located in the Warehouse District, this bar serves drinks at all hours.
2. Honor Amongst Thieves: A 1950s themed bar, serving luxury cocktails.
3. Casey Moore's Oyster House: This Irish themed pub also has a great seafood menu.
4. Angel's Trumpet Ale: House Craft beers are the specialty of this gastropub.
5. Blue Hound Kitchen & Cocktails: This bar in the downtown CityScape Hotel makes handcrafted cocktails.
6. Lustre Rooftop Bar: A cool rooftop bar in downtown Pheonix.
7. Undertow: An underground Tiki bar with themed cocktails.
8. Postino: A trendy wine bar which also serves great Italian food.
9. Counter Intuitive: This craft cocktail bar has a creative and constantly changing drinks menu.
10. The Duce: Not only a jazz style bar and restaurant, but also a gym, coffee bar, and retro clothing store.
What are the best events and festivals in Phoenix?
Regular Events and Festivals
Phoenix offers visitors a charming repertoire of festivals and cultural events to chose from. Start with the traditional First Fridays Artwalk where art spaces and venues throw open their doors each first Friday of the month. Tip: Stroll through the eclectic Roosevelt Row area where new age artists have set up shop.
The Phoenix Open is one of the most exciting golf tournaments in the United States, taking place annually in winter. Taking place in April, the Phoenix Pride Festival & Parade is an annual event where the city's LGBTQ community bring color and energy to every street in town. The Phoenix Comic Con is one of the premier pop culture events in Arizona, and has taken place every spring since 2002.
The month of March delight foodies with the West of Western Culinary Festival, while the Phoenix Film Festival in April is a great way to discover ground-breaking cinema. The annual spring festival of Arizona Matsuri brings with it the allure of fashion, music, martial arts, taiko drumming, bonsai and even cosplay (dressing up as Japanese manga/anime characters).
Oktoberfest at Tempe Town Lake and the Arizona State Fair in October-November are well-attended events. Sports fans, watch out for the Tostitos Fiesta Bowl in January and the NASCAR Sprint Cup Series in November and February.
With its deep golden sunshine, Phoenix is perfect for family breaks, romantic getaways or vacations with friends. Choose your vacation home in Phoenix, as a whole new world of desert beauty and romance await.
What are the must-see attractions in Phoenix?
The 5 Best Outdoor Activities in Phoenix
1. Besh-Ba-Gowah Archaeological Park
Go back in time 200 years at the Besh-Ba-Gowah Archaeological Park, an excavated Salado Indian site. As you will see, Phoenix is a hotbed of archaeology and history, despite its contemporary appearance nowadays!
2. Desert Botanical Garden
Designed to preserve desert plants from across the world, these beautiful gardens are situated in the center of Phoenix. There are regular workshops too, as well as live music and a great gift shop, filled with perfect vacation gifts for loved ones.
3. Piestewa Peak
For sweeping views of the valley, head to the top of Piestewa Peak, one of the highest peaks in Arizona. It's a good idea to escape the dry weather with a refreshing swim at Lake Pleasant where fishing, water skiing and power boating opportunities abound.
4. Camelback Mountain
Resembling the shape of a camel's back, this peak is popular with those looking for a hike with stunning views over the city and desert. Those interested in snow sports will be delighted to know that skiing and snowboarding are offered in winter.
5. Phoenix's Streetfood Scene
Discover the delicious Mexican tacos, tostadas, and burritos served from the city's street vendors and cosy diners. Phoenix offers plenty of cheap and tasty eats. Escape the Arizona heat and grab something to take away to your air conditioned vacation rental!
Frequently Asked Questions
How much does it cost to rent a vacation rental in Phoenix?
On average, a Hotel rooms or House rentals in Phoenix costs $74 per night.
How many vacation rentals are available to book in Phoenix?
May has the highest amount of available Hotel rooms and House rentals in Phoenix, so you can expect plenty of offers, even for last-minute bookings.
What amenities are most popular for vacation homes in Phoenix?
If you're looking to book a vacation rental in Phoenix, the most common amenities others search for are houses with internet, pools, and TVs.
How many vacation rentals are in Phoenix?
Discover 7933 vacation rentals available to book in Phoenix.
Are pets allowed in vacation rentals in Phoenix?
Yes, there are 1,239 vacation homes in Phoenix that allow pets, with an average price of $526 per night.
What's the best time of year to travel to Phoenix?
Phoenix has its warmest time of year around June and July, with average nightly prices being around $74.
We list offers from thousands of providers, including: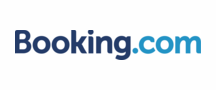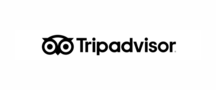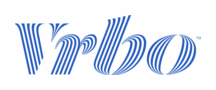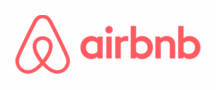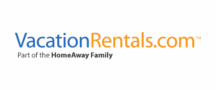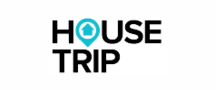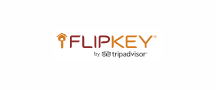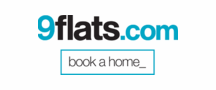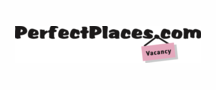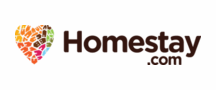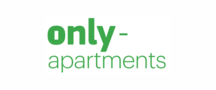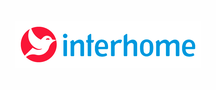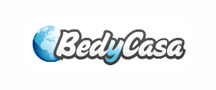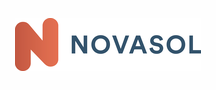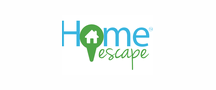 Vacation Destinations Near Phoenix
What are the top neighborhoods in Phoenix?
Explore More Vacation Ideas