Choose the perfect vacation rental
Save up to 46%
Best Vacation Home Deals in Philadelphia
Compare and find a vacation home fitting your preferences among the 4910 great options from 17 partner websites in Philadelphia. By comparing these accommodations, HomeToGo highlights the lowest prices as well as the most popular properties in Philadelphia.
Recommended Vacation Rentals in Philadelphia
Find your perfect vacation rental in Philadelphia: from $40 per night
Vacation Houses With Pools
Dog-Friendly Vacation Rentals
Best vacation rentals with a balcony
Popular Rental Amenities in Philadelphia
Listed above are the most popular filters in Philadelphia and the number of rentals that offer them. In Philadelphia, 2,965 rentals provide "internet". Consequently, if you can't imagine a vacation without internet, use the internet filter to compare these properties. Not as many rentals in Philadelphia are available if you like to end your days curled up by the fire or if you want a rental with a jacuzzi as "hot tubs" and "fireplaces" are not very popular features in Philadelphia.
Price and Availability Index in Philadelphia
Vacation Rental Price Information in Philadelphia
In the above graph, you will find information on average prices of the vacation homes & apartments in Philadelphia. It is during a week of April (4/30 - 5/7) that you will find the highest prices for the next 12 months. You can find some of the best deals during a week of January (1/8 - 1/15). It is the cheapest week of the next 12 months.
Rental Availability Information in Philadelphia
The graph shows the weekly availability rate in Philadelphiafor the next twelve months. The week with the least available rentals is in December (12/11 - 12/18), with only 57% of the rentals available. More accommodations are available in a week of April (4/2 - 4/9) as the booking rate is only 14%.
The Weather in Philadelphia
7-Day Weather Forecast in Philadelphia
Accommodations for your vacation in Philadelphia
Users who are looking for hotel rooms in Philadelphia can find plenty of options to choose from, as they are the most typical vacation accommodation type in this destination. Additionally, the median size of hotel rooms in Philadelphia is 450 ft² and they cost, on average, $338 per night. Furthermore, these rentals are ideal for 4 as that is the average number of guests hotel rooms can welcome in Philadelphia. You can also compare other accommodation types in Philadelphia. Apartment rentals are, for example, another popular accommodation type there with 1,005 currently listed. The average size of apartment rentals in Philadelphia is 940 ft², and the average price is $249 per night.
The "Birthplace of America" Awaits With a Philadelphia Vacation Home
Philadelphia is where the roots of American independence took hold. Today, it is easy to see how an old world European charm blends wonderfully into the city's eclectic neighborhoods. Come to Philly for the world-class museums, galleries, parks, and creative dining scene. A plethora of convenient vacation homes and apartments await.
Whether you know it as the 'Birthplace of America', the 'City of Brotherly Love', 'new Athens' or simply 'Philly', Philadelphia is one of the most popular and most-visited cities in the US. Site of the Declaration of Independence, and home to the Liberty Bell, Rocky Balboa, and cheesesteaks, Philadelpia has a vacation rental to suit your needs. Choose from airy downtown condominiums and spacious houses in the suburbs, and begin your love affair with the city.
How to get to Philadelphia?
Getting to Philadelphia
By air
As a major US city, Philadelphia is easily accessible. It is served by Philadelphia International Airport (PHL), which handles a huge amount of domestic and international flights. From the airport, it is around a 25-minute drive or 20 minutes on public transport to the downtown area.
By train
Thanks to Philadelphia being a major stop on Amtrak's Northeast and Keystone Corridor routes it has good rail links to the likes of New York, Boston, Washington DC, and Pittsburgh. Trains on major routes arrive at 30th Street Station where you can catch the subway across the city and also catch regional trains to New Jersey and the rest of Pennsylvania.
By road
Philadelphia is at the crossroads of a number of major highways, with Interstate 95 running to the east of the city. Both I-76 and I-676 connect to the New Jersey Turnpike and Atlantic City Expressway.
Where to find the best food in Philadelphia?
The Best Places to Eat Cheesesteak in Philadelphia
If there is one thing Philadelphia is known for across the world it is the cheesesteak. This mouthwatering sandwich brings together thinly sliced beef and gooey cheese, and is topped with onions and peppers in a freshly baked roll.
While every Philly native will have their own favorite restaurant, they will agree the king of South Philly's cheesesteak scene is Tony Luke's. Opened by Tony 'Luke' Lucidonio Jr. in 1992,Tony Luke's is a family restaurant welcomes every diner with personalized service and has regularly been voted as making the best cheesesteak in the city.
If you like your cheesesteak with a slice of history then visit Jim's Steaks or Campo's. Both restaurants have been dishing out Philly's favorite sandwich since the 1930s with the latter just blocks away from the Liberty Bell.
Reading Terminal Market is a foodie's paradise and among the many vendors, Down Home Diner serves the self-professed 'Philly's Best Cheesesteak' at a price perfect for lunch on the go. When the New York Times declares "Philly food could be summed up by those cheesesteaks", you know Dalessandro's Steaks and Hoagies is worth a visit.
While it champions another of Philadelphia's legendary hoagies, John's Roast Pork hangs with the best when it comes to cheesesteaks, including its mouthwatering Steak Milano with grilled tomato and provolone. Add a touch of class to your sandwich at Woodrow's where you can indulge with lashings of truffle cheese on your steak.
The cheesesteak is such a revered delicacy, it is served by 'royalty' in Philadelphia. Both Pat's King of Steaks, which claims to be the "inventor of the cheesesteak", and Steve's Prince of Steaks, with its rustic interior, will help to crown your culinary tour of Philly.
What are the top sights in Philadelphia?
See the Best of Philadelphia on a Guided Tour
Like with major cities across the world, one of the best ways to see Philadelphia is a hop-on, hop-off bus tour, allowing you to explore at your leisure. Your tour guide will point out Philly's hottest spots, from the Philadelphia Museum of Art, where you can run up the famous Rocky Steps, to the Liberty Bell.
There is a huge amount of free walking tours across Philadelphia tailored to all interests. Take a foodie tour to sample lip-smacking dishes in Chinatown and the Italian Market. The Independence Mall Tour, meanwhile, explores the history of both Philadelphia and the USA.
Maybe you want to scare yourself silly with a ghost tour of the city which inspired Edgar Allen Pope to write haunting tales like 'The Raven'. Of course, you can take the weight off your feet and zoom through the Philly streets on a segway tour.
What are the best places to discover the arts and culture of Philadelphia?
Art and Culture
The Philadelphia CityPASS will save you time and money as you set about exploring popular attractions. Philly's city center is home to important art, science, and historical museums such as the Philadelphia Museum of Art, Rodin Museum, the Franklin Institute science museum, and the African American Museum.
"America's Most Historic Prison" awaits at Eastern State Penitentiary, which hosts a Halloween celebration called 'Terror Behind the Walls.' Literary enthusiasts should check out the Edgar Allan Poe National Historic Site, former home to the master of macabre. For people-watching, head to Philadelphia's iconic public squares: Rittenhouse Square, Washington Square, Franklin Square, and Logan Square.
What are the best activities for families in Philadelphia?
Kid-friendly Philly
Start with the Philadelphia Zoo, home to over 1,300 animals, from orangutans to lemurs. The 44ft. wooden slide at Smith Memorial Playground is a thrill, as are Franklin Square's carousel and miniature golf course. Head to Fairmount Park's Memorial Hall for the Please Touch Museum, which offers a literal hands-on experience. Adventure Aquarium, across the Delaware River in Camden, New Jersey, takes you under a suspended shark tunnel.
Where are the unique attractions in Philadelphia?
3 Awesome Day Trips from Philadelphia
Take a break from the fast pace of the city and visit the rustic surroundings of the Amish country in nearby Lancaster County. Learn about the community's unique way of life on a tour of this peaceful area, as you watch horses and carts go by and enjoy home-made food from the family-run bakeries.
Wine lovers will not be able to resist a trip to Brandywine Valley. This sprawling vineyard, which produces delicious wines, dates back hundreds of years and was once partially owned by Benjamin Franklin.
To get your heart racing, head to Six Flags Adventure Park. Spend a day taking on its iconic roller coasters, watching live shows, and even petting cute animals in the safari park.
Frequently Asked Questions
How much does it cost to rent a vacation rental in Philadelphia?
The average nightly price for vacation rentals in Philadelphia is $40.
How many vacation rentals are available to book in Philadelphia?
April has the highest amount of available Hotel rooms and Apartment rentals in Philadelphia, so you can expect plenty of offers, even for last-minute bookings.
What amenities are most popular for vacation homes in Philadelphia?
If you're looking to book a vacation rental in Philadelphia, the most common amenities others search for are houses with internet, TVs, and cribs.
How many vacation rentals are in Philadelphia?
Discover 4862 vacation rentals available to book in Philadelphia.
Are pets allowed in vacation rentals in Philadelphia?
If traveling with a dog in Philadelphia, 17% of vacation rentals allow pets.
What's the best time of year to travel to Philadelphia?
July and August are typically the warmest months in Philadelphia with temperatures around 86 °F. January and February in Philadelphia are the coldest, with 24 °F on average.
We list offers from thousands of providers, including: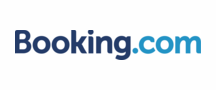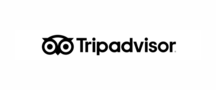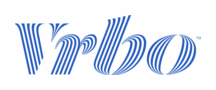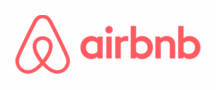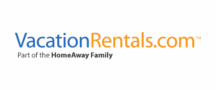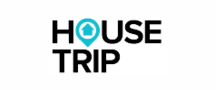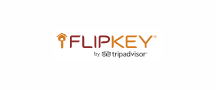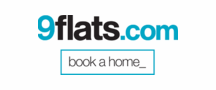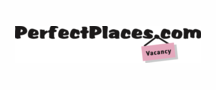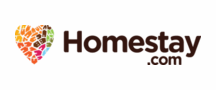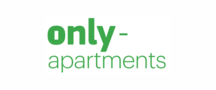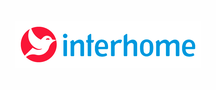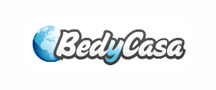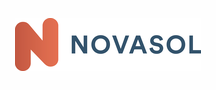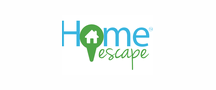 Vacation Destinations Near Philadelphia
Explore More Vacation Ideas