Choose the perfect vacation rental
Save up to 79%
Best Vacation Home Deals in Pensacola Beach
Compare and find a dreamlike rental from $105 per night by exploring the 2779 properties featured in Pensacola Beach. HomeToGo instantly sorts all of these vacation rentals to help you save up to 73%!
Recommended Vacation Rentals in Pensacola Beach
Find your perfect vacation rental in Pensacola Beach: from $105 per night
Vacation Houses With Pools
Dog-Friendly Vacation Rentals
Best vacation rentals with a balcony
Popular Rental Amenities in Pensacola Beach
Filters are available so you can in your search to find a great accommodation in Pensacola Beach. HomeToGo's data highlights that "internet" and "TVs" are the most commonly provided features in Pensacola Beach. You can even find properties if you need a crib for your baby (49 rentals include "cribs" in Pensacola Beach) or if you like to end your days curled up by the fire (41 rentals in Pensacola Beach include "fireplaces").
Price and Availability Index in Pensacola Beach
Vacation Rental Price Information in Pensacola Beach
The price graph will give you the nightly price average for the upcoming months of the year. Prices in a week of May (5/28 - 6/4) go up to $612 per night, which is the highest average price in the next 12 months. Prices drop in November to an average of $314 per night (11/26 - 12/3).
Rental Availability Information in Pensacola Beach
This graph shows the vacation rental availability rate for the next twelve months. More people travel to Pensacola Beach a week in December (12/25 - 1/1). So far, 50% of the rentals are occupied this week. On the contrary, only 7% of the rentals are booked during a week in August (8/20 - 8/27).
The Weather in Pensacola Beach
7-Day Weather Forecast in Pensacola Beach
Accommodations for your vacation in Pensacola Beach
In Pensacola Beach, apartment rentals are the most typical vacation accommodation type. Additionally, apartment rentals there have a median price $431 a night as well as a median size of 1,340 ft². Moreover, most apartment rentals in Pensacola Beach can host groups of 7, which makes it a wonderful destination for large groups. Vacationers looking for another type of acommodation can also compare many house rentals, which are the other most popular property type in Pensacola Beach. These accommodations cost $580 per night on average and have an average size of 2,120 ft².
Pensacola Beach Condo Rental: Relax and Enjoy the Emerald Coast
Whether you want to step right out into the sugar-white sands and spot dolphins in the turquoise waters; sit on your balcony, sipping coffee while the pelicans dive for their breakfast; or explore the museums and parks in the area, Pensacola Beach condo rentals provide the optimal base for the whole family.
How to get to Pensacola Beach?
Arriving in Pensacola Beach
Pensacola International Airport is the major airport along Florida's Gulf Coast. While many spring-breakers catch their connections here, your vacation begins with the warm salty air as you step off the airplane. While Pensacola International Airport is a major hub, you will find it simply laid out and easy to navigate.
Nestled between two major interstates and a glorious coastal highway, driving from Pensacola Airport is a breeze. Most Pensacola Beach condo rentals can be reached by car within fifteen minutes. Many car rental companies offer convertibles to enhance your beach vacation experience, as well as full-size cars and SUVs to accommodate the whole family. Or if you choose to let someone else do the driving, taxi and shuttle service is also available directly from the airport to your vacation home.
Where to find the best food in Pensacola Beach?
5 Places to Eat in Pensacola Beach
Pensacola Beach is known for its intriguing seafood flavors and the city's beachfront features many restaurants that provide both sandy-toed and luxurious dining.
1. The Grand Marin
The Grand Marin boasts of serving delicious seafood dishes prepared using sophisticated techniques. Grab a seat and dine in a modern atmosphere with stunning views of the Gulf of Mexico.
2. Casino Beach Bar & Grille
On Fort Pickens Rd., the Casino Beach Bar & Grille provides the beach-food classics with a twist of sophistication. Diners can indulge in different dishes cooked with a finesse that brings spicy flavors to burgers, tacos, grits, and shrimp.
3. Native Drive
Native Drive serves affordable, quick-fill dishes. The recipes here make every bite of traditional food burst with flavors in your mouth. The restaurant serves mouth-watering sandwiches, crab cakes, French toast, and burrito.
4. Peg Leg Pete's
Peg Leg Pete's excels with its American seafood treats that include delicious sandwiches, steamed platters, and an assortment of oyster dishes. It has an adjoining bar that offers a more subtle atmosphere.
5. Papa's Pizza
Papa's Pizza has earned accolades for serving different styles of Pizza prepared following New York and Sicilian techniques. The chefs use freshly-imported ingredients and fine cheese to create mouth-watering pizzas.
What is the weather like in Pensacola Beach?
Best times to book a vacation
As is evident from the thick tropical foliage spilling from gardens throughout Pensacola, this area is considered subtropical. If your vacation focuses on water sports, then book your Pensacola Beach vacation home for late spring and summer. Temperatures range from 80°F in March up to 95°F in the summer peak of July. Though precipitation is usually at its highest in summer months, storms typically breeze through quickly, leaving you with the glorious Florida sunshine at your Pensacola Beach vacation rental.
Outdoor recreation, such as hiking, biking or golfing, are naturally more enjoyable when you book in late autumn or in the mild winter months, where temperatures can dip down. No matter what time of year you book, Pensacola Beach condo rentals are surrounded by lush green parks, tropical flowers and of course, spectacular emerald water.
What are the top sights in Pensacola Beach?
Exploring Pensacola Beach
By far the biggest attraction in the area are the beaches. More than a beach, this is a barrier island, which means the shallow waters are warm and crystal clear. You can step right out of your Pensacola Beach condo and into the sugary sands of the Gulf of Mexico. As a part of the Gulf Islands National Seashore, this stretch of sand is protected on both sides, which means its beaches are some of the best in the United States. Beach chair and umbrella service is widely available along the beachfront.
Once you've done your sunbathing, you might want to put on your fins and try snorkeling. The calm waters make this the ideal place for seeing fish in their own territory. At Pensacola Beach's Park East, you will find a line of artificial reefs teeming with wildlife. If you have your scuba certification, you can take a scuba trip to the Oriskany Reef, which is a sunken aircraft carrier 20 miles off shore. Also of interest to divers is the Blackwater Bridge Rubble site or the USS Massachusetts. The clear water of the Gulf makes this an ideal place for underwater adventures.
What are the best places to discover the arts and culture of Pensacola Beach?
Cultural Highlights in Pensacola
Not only is the landscape lush, but the history is as well. From the multicultural 'Voices of Pensacola' museum to the Museum of Commerce, you can get a feel for the generations that have shaped the Pensacola area.
In addition to putting Pensacola in a historical context, you can find many galleries showing off the work of local artists. From watercolors to wood carvings, you are sure to find something that captures the spirit of the Pensacola Beach area.
Perhaps the most impressive museum is the National Naval Aviation Museum, the largest of its kind in the world. In this museum, the whole family can admire a wide variety of restored aircraft, flight simulators, a 3D flight show, or a real-life Blue Angels practice.
What are the best activities for families in Pensacola Beach?
For the Kids
Take the kids for a ride in a flight simulator at the National Naval Aviation Museum. Or you can take a drive down the coast to the Gulf Breeze Zoo, where they can get to know the giraffes personally. The zoo boasts an elevated boardwalk, safari train ride, question and answer sessions with zookeepers, as well as behind the scenes tours. If history is on the books, take the kids to the Pensacola Children's Museum, where they can be introduced to Pensacola history in a hands-on, playful way.
Pensacola Beach vacation homes are the place to inspire, enrich and bring together family members of all ages on your own adventure in Pensacola.
What are the best events and festivals in Pensacola Beach?
5 Important Annual Events in Pensacola Beach
Pensacola Beach festivals are a reason for visitors to step out of their vacation rental by owner. The city has a long list of themed events to appeal to all guests.
1. Mardi Gras
The Mardi Gras parade graces the streets of Pensacola with sounds of great music, cuisines, and laughter. Local patrons and guests come together to see the glamorous floating boats, swarms of beads and flying Moon Pies.
2. Naval Air Show
Happening at the Forrest Sherman Naval Air Station, the Naval Air Show showcases the prowess of the city's naval heroes. Kids can enjoy compelling stunts by the Blue Angels pilots.
3. Pride Festival
The Memorial Day Weekend brings you Gay Pride festival, a celebration that caters for the LGBTQ community in the town and beyond. Taste the best food and wine, and listen to great music.
4. Independence Day Celebrations
The 4th July Independence celebrations take place at Seville Square with bursts of colorful fireworks. The kid-friendly event has pony rides, face painting, and rock climbing; all lined up for the kids.
5. Gulf Coast Half Marathon
Keep fit while enjoying the attractive scenery by partaking in the Gulf Coast Half Marathon. You can participate in the 10-mile or the 5-mile run. With plenty of water stations and gear providers, you'll enjoy visiting this race destination.
What are the must-see attractions in Pensacola Beach?
5 Must-See Attractions in Pensacola Beach
1. Gulf Islands National Seashore
Preserving natural resources along Mississippi and the Gulf of Mexico barrier islands, the area comprises secluded beaches, historic sites, wildlife sanctuaries and family-friendly attractions.
2. Pensacola Pier
With miles of emerald green waters, the pier afford views of marine life (dolphins, manatees, sharks, etc), surfers, fisherfolk bringing in their catch and gorgeous sunsets.
3. Pensacola Lighthouse
A working lighthouse to date, you can climb up the spiral staircase for 360 degree views. Wear decent walking shoes. The Naval Aviation Museum is right across the street.
4. Fort Pickens
The pentagonal historic US military fort is named after American Revolutionary War hero Andrew Pickens. A must-visit if you're intrigued by stories of the civil war, Native Americans or WWII.
5. Pensacola Beach
With powder-white sand beaches and crystal waters, Pensacola Beach is a beauty. Consider taking the Footprints in the Sand Eco-Trail where you'll learn to identify sea creatures and shells. Cafes nearby serve delicious gulf seafood.
Frequently Asked Questions
How much does it cost to rent a vacation rental in Pensacola Beach?
On average, a Apartment rentals or House rentals in Pensacola Beach costs $105 per night.
How many vacation rentals are available to book in Pensacola Beach?
There are currently 2768 vacation homes in Pensacola Beach to browse and book for your next trip.
What amenities are most popular for vacation homes in Pensacola Beach?
The most popular amenities for home rentals in Pensacola Beach include accommodations that have: internet, TVs, and pools.
How many vacation rentals are in Pensacola Beach?
Pensacola Beach has 2768 Apartment rentals and House rentals on offer to rent.
Are pets allowed in vacation rentals in Pensacola Beach?
If traveling with a dog in Pensacola Beach, 5% of vacation rentals allow pets.
What's the best time of year to travel to Pensacola Beach?
Pensacola Beach has its warmest time of year around June and July, with average nightly prices being around $105.
We list offers from thousands of providers, including: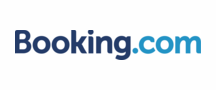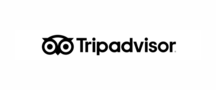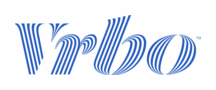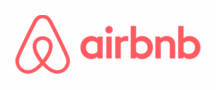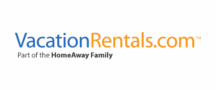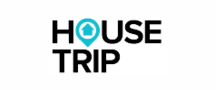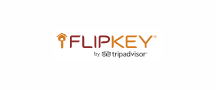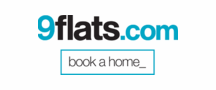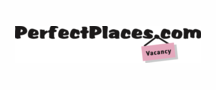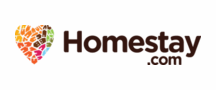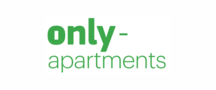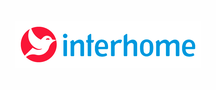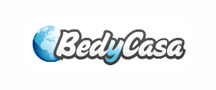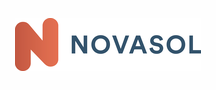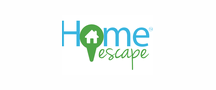 Vacation Destinations Near Pensacola Beach
Explore More Vacation Ideas