Choose the perfect vacation rental
Save up to 58%
Best Vacation Home Deals in Palm Springs
Compare and find the ideal property from $58 per night by exploring the 5214 options featured in Palm Springs. By comparing these properties, HomeToGo brings you the lowest prices as well as the highest rated vacation homes in Palm Springs.
Recommended Vacation Rentals in Palm Springs
Find your perfect vacation rental in Palm Springs: from $58 per night
Vacation Houses With Pools
Dog-Friendly Vacation Rentals
Best vacation rentals with a balcony
Popular Rental Amenities in Palm Springs
Choose a filter above and find an accommodation matching your needs among the 5076 rentals in Palm Springs. You can easily compare and find a rental fitting your criteria in Palm Springs if you need internet access during your vacation or you're dreaming of days spent poolside, as most accommodations include "internet" or "pools." You could even find properties if you need a crib for your baby (208 rentals include "cribs" in Palm Springs) or if you want a rental with a sauna (142 rentals in Palm Springs include "saunas").
Price and Availability Index in Palm Springs
Vacation Rental Price Information in Palm Springs
Rental Availability Information in Palm Springs
The Weather in Palm Springs
7-Day Weather Forecast in Palm Springs
Accommodations for your vacation in Palm Springs
Vacationers who are interested in house rentals in Palm Springs can find plenty of options to choose from, as they are the most prevalent accommodation option there. Additionally, the average size of house rentals in Palm Springs is 2,350 ft² with an average price of $987 a night. Furthermore, most house rentals in this destination can welcome 7 people, which makes it a wonderful vacation destination for large groups. If you would prefer to compare another accommodation type, you may want to have a look at hotel rooms, which are the other most frequent accommodation type in Palm Springs. Our data shows that the standard price of hotel rooms is $422 a night for an area of 450 ft².
Palm Springs Vacation Rentals: Escape to a Californian Paradise
Spacious mid-century modern homes, often accompanied by private pools, provide visitors to Palm Springs with their own personal paradise. Designed for your total comfort and serenity, the exotic vacation villas in this desert resort will give you the perfect place to call home when you visit Palm Springs.
How to get to Palm Springs?
Getting out to Palm Springs for a Great Vacation
Got your bathing suit and sunscreen packed? You'll find most Palm Springs vacation rentals an easy two-hour drive from either Los Angeles or San Diego. Palm Springs International Airport (PSP) is mainly a domestic hub, from which travelers can take the Sunline SunBus route 24 directly to downtown Palm Springs. Once in town, you will love the pedestrian-friendly resort destination, with its many available bike rental services and vibrant street life. Get ready to do lots of people watching, even cruising around in a rental car.
Where to find the best food in Palm Springs?
Dining in Style in Palm Springs
There is an array of restaurants available in this chic and fashionable vacation spot. Whether it's the perfect steak, burgers, or seafood you crave, you can be sure that Palm Springs has it all. Pricier, chic dining can be found in the Uptown Design District, while more casual options abound in downtown Palm Springs.
The 9 Best Places to Eat at in Palm Springs
1. The Purple Palm: Luxurious and relaxing, its decadent dishes include seared quail and smoked duck.
2. Draughtsman: The menu includes grilled mac and cheese and savory lamb meatballs.
3. El Mirasol: Visit this joint for a taste of Mexican's original cuisine with a twist, such as vegan tamales.
4. Birba: Stop in for pizza and a glass of wine. Roasted chicken and other meat dishes complement the menu.
5. Jake's: This laid-back eatery's standouts include sweet tea vodka and lobster rolls.
6. Mr. Lions: Dig into classics such as prime rib, wedge salads, and steak frites here.
7. Rooster and the Pig: This Vietnamese-American joint serves up tasty dishes alongside unique cocktails.
8. Counter Reformation: Check into this restored restaurant and order halloumi cheese and avocado tartine.
9. Wexler's Deli: An outpost famous for corned beef and fried trout.
What are the best places to discover the arts and culture of Palm Springs?
Palm Springs' Best Spots to Take in Art and Local Culture
There's plenty of nature to enjoy in the area, but if you want to brush up on culture then take a trip from your Palm Springs rental to the Palm Springs Historical Society, which operates the two oldest buildings in the city. The McCallum Adobe, built in 1884 and the Cornelia White House, built in 1893. The society also offers a variety of city walking tours. History buffs might also enjoy the Palm Springs Air Museum, an ode to World War II combat aircraft. You can even see the exact plane flown by Ben Affleck's character in the movie "Pearl Harbor."
What are the best activities for families in Palm Springs?
7 Great Activities for Families with Children in Palm Springs
1. Joshua Tree National Park: Just a 45-minute drive from Palm Springs, this iconic attraction is a great place to take the kids on a nature adventure. They will love the many hiking trails, boulders to climb, and natural rock formations. If you plan to book a Palm Springs vacation rental with your family, this unique, scenic desert setting is ideal for reconnecting with nature and the great outdoors.
2. Hot Air Balloon Tours: See the Coachella Valley from the bird's eye view of a hot air balloon, soaring over gorgeous golf courses, plains, desert formations, and orchards. This family-friendly activity even offers champagne for parents.
3. Living Desert Zoo: Take your kids here and let them walk along the self-guided trails and feed the giraffes.
4. Big League Dream Sports Park: The young ones will love playing indoor soccer and inline hockey here. Its pavilion also hosts birthday parties.
5. Children's Discovery Museum of the Desert: Let your kids test their creativity through this museum's hands-on exhibits.
6. Fantasy Springs Lanes: Stroll through the arcade and enjoy classic games as you snack on quesadillas.
7. Big League Dreams Sports Park: Your kids can test their swings at the batting cages and try their hand at slow pitch.
As you can see, there is plenty to enjoy in Palm Springs, and to make the most of your stay here, reserve a Palm Springs vacation rental. This will give you enough space, plenty of leisure time, and lower costs so that you can save for even more entertainment while on vacation!
Frequently Asked Questions
How much does it cost to rent a vacation rental in Palm Springs?
The price for House rentals and Hotel rooms in Palm Springs is $56 per night.
How many vacation rentals are available to book in Palm Springs?
July has the highest amount of available House rentals and Hotel rooms in Palm Springs, so you can expect plenty of offers, even for last-minute bookings.
What amenities are most popular for vacation homes in Palm Springs?
The most popular amenities for home rentals in Palm Springs include accommodations that have: internet, pools, and TVs.
How many vacation rentals are in Palm Springs?
Palm Springs has 5076 House rentals and Hotel rooms on offer to rent.
Are pets allowed in vacation rentals in Palm Springs?
Yes, there are 1,072 vacation homes in Palm Springs that allow pets, with an average price of $765 per night.
What's the best time of year to travel to Palm Springs?
Palm Springs has its warmest time of year around August and July, with average nightly prices being around $56.
We list offers from thousands of providers, including: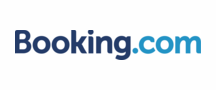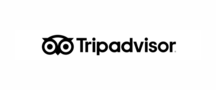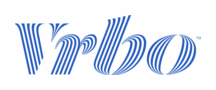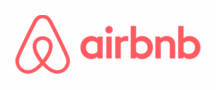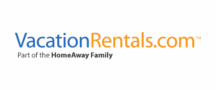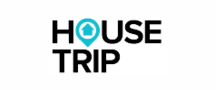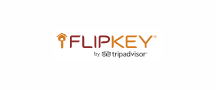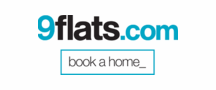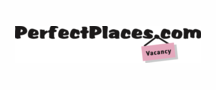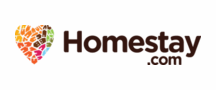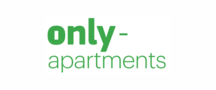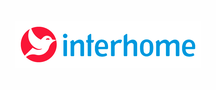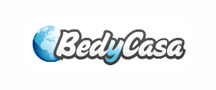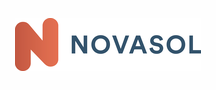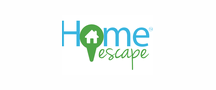 Vacation Destinations Near Palm Springs
Explore More Vacation Ideas