Choose the perfect vacation rental
Save up to 50%
Best Vacation Home Deals in Orlando
Discover a rental meeting your preferences among the 12524 unique options from numerous partner websites in Orlando. HomeToGo instantaneously sorts all of these offers to help you save up to 48%!
Recommended Vacation Rentals in Orlando
Find your perfect vacation rental in Orlando: from $78 per night
Vacation Houses With Pools
Dog-Friendly Vacation Rentals
Best vacation rentals with a balcony
Popular Rental Amenities in Orlando
Accommodations can be selected based on the amenities they offer. Above, you will find the number of properties that provide a specific feature in Orlando. You can easily compare and find a vacation rental fitting your criteria in Orlando if you need internet access during your vacation or you're dreaming of days spent poolside, as most accommodations offer "internet" or "pools." Three features that are not common are "fireplaces," "fishing," and "pets Allowed."
Price and Availability Index in Orlando
Vacation Rental Price Information in Orlando
This graph displays average prices of the vacation rentals and holiday apartments located in Orlando. The week with the highest average prices is in December (12/25 - 1/1). During this week, a night will cost on average $449. Prices decrease in a week of August (8/27 - 9/3), where average prices are $273.
Rental Availability Information in Orlando
Find out the percentage of available rentals in Orlando with the graph above. In a week of December (12/25 - 1/1), 86% of the vacation rentals are booked. The week with the highest percentage of available rentals is in April (4/30 - 5/7).
7-Day Weather Forecast in Orlando
Accommodations for your vacation in Orlando
In Orlando, nearly half of the 12491 property types are hotel rooms, which represent 45.28% of its listed properties. Additionally, the median nightly price of hotel rooms there is $214, and the average size is 440 ft². Furthermore, these rentals are excellent if you're going in a group of 5, it represents the average number of vacationers hotel rooms can welcome in Orlando. If you are searching for another type of accommodation, you can compare many other available options, such as apartment rentals, which are the other very popular type of property in Orlando. Apartment rentals in Orlando are 1,380 ft² on average, with prices averaging $299 a night.
Choose an Orlando Vacation Rental for Unforgettable Family Fun
Enjoy easy access to world-class theme parks such as Walt Disney World and Universal Studios when you stay in an Orlando vacation rental. You can also explore Orlando's tree-filled neighborhoods, chic eateries, cultural hotspots, and outstanding nearby beaches. With so much on offer and great weather throughout the year, Orlando is a fantastic vacation destination for all the family.
Getting to Your Orlando Vacation Rental
Flying there
Orlando International Airport is the city's main airport. You can rent a car from the airport to reach your Orlando vacation rental or you can board one of several shuttle buses that go from the airport to various locations, including downtown, the theme parks, Port Canaveral, and Kissimmee. Shuttle services are cheap and operate 24 hours, 7 days a week.
Sanford International Airport, Daytona Beach International Airport, and Melbourne International Airport are other regional airports that are close to Orlando.
Driving there
1. Jacksonville
Located 140 miles to the north of Orlando, at the mouth of St. John's River, is Jacksonville. To reach Orlando, take Route 95 along the coast until you arrive at Port Orange. From here, it's a short hop down Highway 4 which takes you directly to the Orlando city center.
2. Miami
The quickest route from Miami to Orlando is via Florida's Turnpike. This well-maintained toll road runs from the far south of the state and terminates just north of Orlando. The drive time from Miami to Orlando is approximately four hours.
3. Tampa
The city of Tampa is just 90 miles from Orlando and these two Sunshine State cities are connected by Highway 4. With a journey time of just over 90 minutes, Orlando is within easy reach of Tampa and the wider Gulf Coast vicinity.
Where to find the best food in Orlando?
Where to Eat and Drink
When it comes to dining, Orlando is not short on great eateries. Winter Park is known for its excellent gastropubs, with Luma on Park and The Ravenous Pig deserving special mention for their outstanding fare. The area is also treasured for its high-end boutiques. Downtown, eat at the Rusty Spoon, a few meters from the new Amway Center. Stand-out options on the eclectic menu are the Vidalia onion rings and a seafood stew called the 'Dirty South'.
To enjoy some creative American eats, check out K Restaurant in the College Park neighborhood. The spooky feel of the restaurant, which is housed in a supposedly haunted bungalow from the 1930s, adds to the appeal. For budget-friendly yet delicious meals, head to the Mills 50 district, where Vietnamese restaurants like Anh Hong have long been satisfying the appetites of locals with dishes for under ten dollars. Throughout Orlando, the 4 Rivers Smokehouse chain serves up some mouth-watering barbecue, ranging from Angus brisket to melt-in-your-mouth sandwiches and delicious pulled pork.
What is the weather like in Orlando?
What Weather Can You Expect on Your Florida Vacation?
Orlando generally enjoys typically hot Floridian weather. June to September is the hottest time, being very hot and humid and with sudden thunderstorms that can catch you off guard. Fall sees milder temperatures, although tropical storms are not uncommon, while the time between November and April sees milder temperatures and is generally dry. The ideal weather for your trip depends on what you wish to do. If theme parks and sightseeing are at the top of your list, then milder weather may be preferable.
What are the top sights in Orlando?
Awesome Day Trips from Orlando
When visiting Orlando, you have the option of taking a two-hour drive to visit the famous Kennedy Space Center Visitor Complex. Here you can learn about space exploration and view the large display of rockets.
Art enthusiasts can visit the excellent Charles Hosmer Morse Museum of American Art in Winter Park and the Cornell Fine Arts Museum on the campus grounds of Rollins College.
For unwinding in the sun, visit one of the several beautiful beaches near Orlando. Daytona Beach, Cocoa Beach, and Canaveral National Seashore are about an hour's drive from the city. You can even make the two hour trip to the west coast beaches of St. Pete, Tarpon Springs, and Clearwater.
What are the best activities for families in Orlando?
Family-Friendly Entertainment in Orlando
Make your trip that much more memorable with an entertaining dinner show. Popular options include Medieval Times, which takes place in a castle-themed venue, and Sleuths Mystery Dinner Show, in which murder mystery is done with a humorous twist. Comedy fans should head to Orlando's Improv Comedy Club or the Bonkerz Comedy Club.
What are the best nightlife spots in Orlando?
3 Great Night Spots in Orlando
1. Wall Street Plaza
Wall Street Plaza is located at the heart of downtown Orlando and is a popular nightlife spot for locals and visitors alike. In addition to its range of restaurants offering mainly classic American food, the bars and nightclubs here are open until the early hours.
2. Universal CityWalk
Once the main park closes for the day, the evening complex bursts to life. Chic bars, magnificent shows, and pumping music keep visitors entertained well into the evening. If you get hungry, you can make a stop at one of the top-class restaurants such as Emeril's or the Cowfish.
3. House of Blues
This famed Orlando venue is a must for live music lovers. Big international and national names regularly grace the billing and, despite the name, play an eclectic range of musical styles.
Where are the unique attractions in Orlando?
The Best Places to Shop Near Your Orlando Vacation Home
1. Orlando International Premium Outlets
Orlando's largest shopping complex is home to a plethora of designer brands including Calvin Klein, Hugo Boss, and Ralph Lauren. Situated at the north end of International Drive, the complex is easily accessible and family-friendly.
2. The Florida Mall
Just moments from Orlando's theme parks is one of the city's premier shopping malls. Boasting iconic stores such as The Disney Shop and M&M World, the mall also has plenty of family-friendly dining opportunities and children's play areas.
3. Macy's Florida Mall
Macy's is one of America's most iconic shopping destinations, with over 600 branches across the United States. As well as well-known clothing brands, Macy's also offers housewares and gifts as well as a personalized shopping service.
What are the must-see attractions in Orlando?
The 5 Best Theme Parks in Orlando
1. SeaWorld Orlando
This aquarium allows visitors a close encounter with marine life. Dolphin and Orca shows, deadly sharks and fun water rides are some of this attraction's perks.
2. Magic Kingdom
Rediscover all your favorite Disney characters at the Magic Kingdom, the most popular theme park in the Walt Disney World Resort.
3. Universal's Islands of Adventure
Perfect for thrill seekers, this adventure park, which one TripAdvisor award in 2015 and 2016 brings your favorite cartoons, myths and films to life. Take a Jurassic Park raft ride, visit King Kong on Skull Island and much more.
4. Discovery Cove
Discovery Cove is a sister Park of Orlando Seaworld with interactive experiences such as swimming with dolphins and feeding stingrays.
5. The Wizarding World of Harry Potter
Dive straight into the top attraction of Universal Orlando, the wizarding village of Hogsmeade, made famous by J.K. Rowling. Sample the butterbeer and experience a simulated broomstick flight.
Frequently Asked Questions
How much does it cost to rent a vacation rental in Orlando?
On average, a Hotel rooms or Apartment rentals in Orlando costs $78 per night.
How many vacation rentals are available to book in Orlando?
May has the highest amount of available Hotel rooms and Apartment rentals in Orlando, so you can expect plenty of offers, even for last-minute bookings.
What amenities are most popular for vacation homes in Orlando?
The most popular amenities for home rentals in Orlando include accommodations that have: internet, pools, and TVs.
How many vacation rentals are in Orlando?
Discover 12491 vacation rentals available to book in Orlando.
Are pets allowed in vacation rentals in Orlando?
If traveling with a dog in Orlando, 8% of vacation rentals allow pets.
What's the best time of year to travel to Orlando?
June and July are typically the warmest months in Orlando with temperatures around 91 °F. February and January in Orlando are the coldest, with 55 °F on average.
We list offers from thousands of providers, including: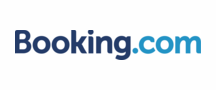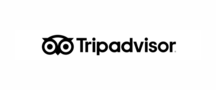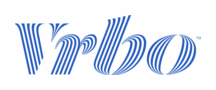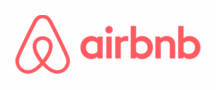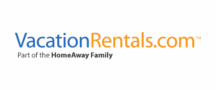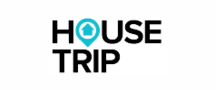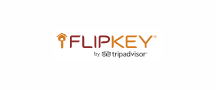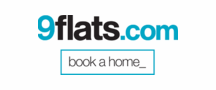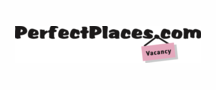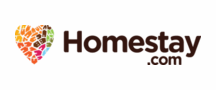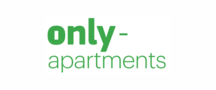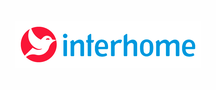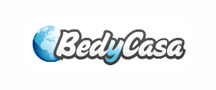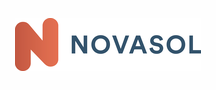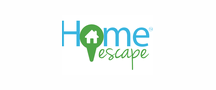 Vacation Destinations Near Orlando
Explore More Vacation Ideas