Choose the perfect vacation rental
Top Vacation Destinations in Oregon
Save up to 60%
Best Vacation Home Deals in Oregon
Recommended Vacation Rentals in Oregon
Find your perfect vacation rental in Oregon: from $78 per night
Vacation rentals with Wi-Fi
Vacation Rentals With Fireplaces
Apartments and vacation rentals with a kitchen
Popular Rental Amenities in Oregon
Properties can be selected based on various criteria. Above, you will find the number of properties that offer a specific amenity in Oregon. Oregon is the right spot to book an accommodation if you can't imagine a vacation without internet or you want to tune out with some TV time, as the most common features are "internet" and "TVs." Plan your vacation in advance if you love sweating the stress away in saunas or you want a rental with a balcony or a patio. There are just 985 listed accommodations including "saunas" and 2,064 properties providing "balconies/patios."
Price and Availability Index in Oregon
Vacation Rental Price Information in Oregon
Rental Availability Information in Oregon
7-Day Weather Forecast in Oregon
Accommodations for your vacation in Oregon
In Oregon, house rentals are the most frequent type of accommodation. In addition, the median size of house rentals in Oregon is 1,910 ft² with an average price of $495 a night. Moreover, these rentals are excellent for 8 as that is the average number of vacationers house rentals can host in Oregon. Vacationers who prefer something other than house rentals can also find many hotel rooms, which are the other most popular property type in Oregon. While house rentals in Oregon have an average size of 1,910 ft², hotel rooms have an average size of 450 ft².
Get the Best of the Pacific Northwest in an Oregon Cabin Rental
Oregon, known for both funky, laid-back Portland and natural destinations like Mt. Hood and the Painted Hills, is ideal for nature lovers and cultural aficionados alike. And to boot, Oregon vacation home often feature details like log cabin façades, wood-burning fireplaces, pretty yards and gardens, and breathtaking views.
Getting to Your Oregon Cabin Rental
The Portland International Airport (PDX) is the only international port of entry. It boasts long-haul flights to Amsterdam, London, Reykjavík and Tokyo. The MAX light rail red line is an economical way to get from the airport to downtown Portland. You could also take a taxi to your vacation rental in Oregon, depending on how far away it is. Oregon's other important airports include the Mahlon Sweet Field (EUG) in Eugene, and Medford Airport (MFR).
Where to find the best food in Oregon?
Local Delicacies
Oregon's cuisine shows distinctive influences from Asian and Native American traditions, and can be lumped under Pacific Northwest cuisine in general. Pick up some takeaway to enjoy in your Oregon vacation rental at the food carts serving ethnic fusions such as sushi rolls, bulgogi burritos and Japanese-style hot dogs. Chefs love fresh produce, and recipes often feature wild mushrooms, berries, tiny fruits, potatoes, moose, elk, and seafood. Oregon's Pinot Noirs and liquors distilled from regional produce are a must try!
What is the weather like in Oregon?
Oregon's Four Stunning Seasons
Thanks to its geography, Oregon enjoys a mild climate. Though nights can be chilly and damp, days are often sunny and warm. Winter and spring deliver the lowest temperatures and plenty of precipitation, but temperatures rarely drop far below freezing. The semi-arid eastern part of the state receives relatively no snowfall, while the Cascade mountains offer ski resorts!
Oregon summers are long, sunny, and dry. During these months, cool air from the Pacific Ocean keeps temperatures moderate throughout most parts of the state. Fall foliage is lovely in the Pacific Northwest, and Oregon is no exception. Fall is a great time to visit thanks to these picturesque changes to the landscape.
What are the top sights in Oregon?
Things to Do and See
Oregon leaves visitors with many choices when it comes to nature trails, state parks, and monuments. Plan a visit to the imposing Crater Lake National Park which houses the world's deepest lake above sea level. Mount Bachelor during winter is perfect for skiing, sledding and snow shoeing. Visitors to Mount Bachelor often stay in Bend, enjoying its attractions such as the High Desert Museum, the Historic Tower Theater and the Newberry National Volcanic Monument. The nearby Deschutes River will please anglers with its fishing opportunities.
What are the best places to discover the arts and culture of Oregon?
Explore the Cultural Epicenter of the Northwest
Portland, Oregon is one of the nation's most culturally forward cities. Monthly art walks, ethnic graffiti, and eclectic galleries draw fans of visual arts from around the globe. Portland is also home to numerous festivals, including an annual Jazz Fest, several international film festivals, and the Oregon Eclipse, a week long hippie gathering. Make the most of this plethora of activity with a vacation rental within Portland's city limits.
Fans of Native American art and culture need look no further than Oregon. Several powwows are held throughout the year, and there is even a native salmon festival. Traditional and contemporary exhibits are popular, and the Oregon History Museum offers some of the nation's finest. The Warm Springs Reservation has a fascinating museum and is without a doubt the best place to shop for crafts and souvenirs.
What are the best activities for families in Oregon?
The 5 Best Activities for Families in Oregon
1. Oregon Zoo
Kids will love a visit to the Oregon Zoo. It is divided into five major zones, namely Great Northwest, Elephant Lands, Amur Cats, Africa Savanna, and Africa Rainforest, each enclosing animal species of the region it represents. There is also a Penguinarium where your little ones will be delighted to see the grey gulls and Inca terns.
2. The Oregon Museum of Science
The Oregon Museum of Science and Industry is the perfect place for children to learn in a fun way. The young minds can experience the beauty of natural science, industry, and technology through the shows held in three large auditoriums, the planetarium, and a theatre.
3. Sea Lion Caves
The Sea Lion Caves, on Oregon's Coast, is one of North America's largest network of caves and caverns that is the natural habitat of these magnificent animals. You can observe the sea lions from a close distance, though be warned their barking can get a bit loud. However, children usually don't seem to mind.
4. Oregon Coast Aquarium
Another place to see the sea lions is the Oregon Coast Aquarium. Be captivated by a fascinating array of marine life with a walk through the submerged tunnels here. The Aviary exhibit on the premises is where your kids can see cute puffins and other seabirds.
5. Winston Wildlife Safari Park
The 600-acre Wildlife Safari Park in Winston, Oregon, is home to a diverse species of animals that wander around freely in the premises. You can drive down a 4.5-mile road to see lions, cheetahs, maned wolves, and African elephants roaming freely on the grasslands.
Where are the unique attractions in Oregon?
Take a Walk on the Wild Side
Home to mountains, valleys, forests, lakes, and a long coastline, Oregon is an outdoor enthusiast's paradise. Campers, hikers, and climbers can get away from it all on Mt. Hood, one of the nation's highest peaks. To the east, high plains and desert make up more of the landscape and are perfect for wildlife viewing, stargazing, and photography. Oregon is also home to Crater Lake, the nation's deepest inland body of water. The park makes an outstanding day trip from the city of Bend.
The Oregon coast is a dazzling wilderness of beaches, rainforests, and rivers. Fishermen flock to the Tilamook coast every fall for the world famous salmon run. Halibut, steelhead, bass, and trout can be caught year-round. Kayaking, whale watching, parasailing, scuba diving, and more are possible during warmer months, as well. Adventurous visitors can even try their hand at self-guided ATV and sandbuggy adventures in the Oregon Dunes recreational area.
What are the best events and festivals in Oregon?
Regular Events and Festivals
The Portland International Film Festival takes place in February and is a must for movie fans with its range of documentaries as well as foreign films. The Oregon Shakespeare Festival that runs from February to October rolls out an impressive series of theatrical productions. Oregon cherishes its flowers as seen by May's Mother's Day Rhododendron Show, and June's Portland Rose Festival, which also features starlight parades and dragon boat races.
Summer is no doubt the best time to book a cabin in Oregon, as festival season is in full swing: there's Sandcastle Day, Britt Festivals of Performing Arts, the Oregon Bach Festival and the Waterfront Blues Festival among many others. The year closes on a dreamy note with November's Vacation Lights and Open House at Shore Acres State Park along the coastal cliffs. Bring the year to a close at the Vacation Parade of Ships in December, a traditional event that celebrates Oregon's maritime heritage.
What are the must-see attractions in Oregon?
Oregon: Beautiful Landscapes and Cultural Delights in the Pacific North West
Oregon State Capitol
Situated in Salem, this striking building is home to the state government. The grounds are perfect for a casual stroll and feature fountains, artworks and various flora of the state.
Salem's Riverfront Carousel
This exquisite carousel was hand-carved by volunteers and is designed in the classic style. Pick up a memento in the adjacent gift shop.
Columbia River Maritime Museum
Located in Astoria, this maritime museum houses US lifeboats, parts of boats destroyed in WW2 and two gillnetter vessels.
Columbia River Gorge National Scenic Area
Escape from Oregon's cities and view the stunning landscapes surrounding this canyon. A popular recreational destination, it is perfect for hikes, picnics and water sports.
Crater Lake National Park
Named after the lake formed by a collapsed volcano, this National Park is in the Cascade Mountains. If you're daring enough to hike to the peaks, you'll be rewarded with stunning panoramic views.
Frequently Asked Questions
How much does it cost to rent a vacation rental in Oregon?
The average nightly price for vacation rentals in Oregon is $78.
How many vacation rentals are available to book in Oregon?
October has the highest amount of available Hotel rooms and House rentals in Oregon, so you can expect plenty of offers, even for last-minute bookings.
What amenities are most popular for vacation homes in Oregon?
If you're looking to book a vacation rental in Oregon, the most common amenities others search for are houses with internet, TVs, and grills.
How many vacation rentals are in Oregon?
Discover 31683 vacation rentals available to book in Oregon.
Are pets allowed in vacation rentals in Oregon?
Finding a cabin rental in Oregon that allows dogs is definitely possible, with 5,732 pet-friendly homes on offfer.
What's the best time of year to travel to Oregon?
Oregon has its warmest time of year around July and August, with average nightly prices being around $78.
We list offers from thousands of providers, including: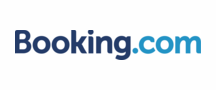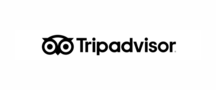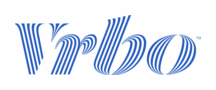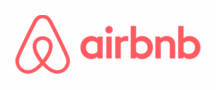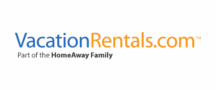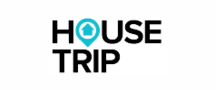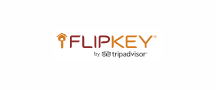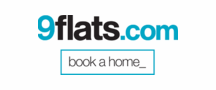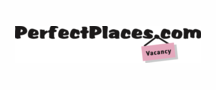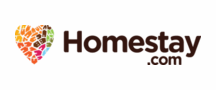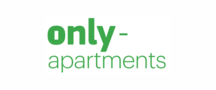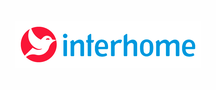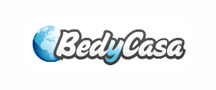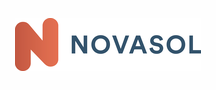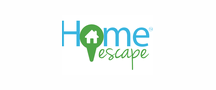 Explore More Vacation Ideas