Choose the perfect vacation rental
Top Vacation Destinations in Oklahoma
Save up to 55%
Best Vacation Home Deals in Oklahoma
Find a vacation home that matches your preferences among the 16920 fantastic rentals from several partner websites in Oklahoma. HomeToGo directly presents you with the best offers by comparing all of the available properties in Oklahoma from its various partners.
Recommended Vacation Rentals in Oklahoma
Find your perfect vacation rental in Oklahoma: from $52 per night
Vacation Houses With Pools
Dog-Friendly Vacation Rentals
Best vacation rentals with a balcony
Popular Rental Amenities in Oklahoma
Properties can be chosen based on the amenities they offer. Above, you will find the number of rentals that offer a specific amenity in Oklahoma. Oklahoma is the right spot to book a rental if you can't imagine a vacation without internet or you never miss an episode of your favorite show, as the most common features are "internet" and "TVs." Plan your vacation in advance if you love sweating the stress away in saunas or you plan to go fishing. There are just 324 listed rentals with "saunas" and 565 properties providing "fishing."
7-Day Weather Forecast in Oklahoma
Accommodations for your vacation in Oklahoma
Two-thirds of the accommodations (74.03%) in Oklahoma are hotel rooms. They are the most prevalent vacation properties there. In addition, these vacation accommodations have a median size of 410 ft² as well as a median price of $118 per night. Furthermore, this type of property is great for medium-sized groups and families, as most of the hotel rooms can host groups of 4. House rentals are the other most common type of accommodation in Oklahoma. The average size of house rentals in Oklahoma is 1,850 ft², and the average price is $472 per night.
Experience the Joys of Oklahoma by Renting a Cabin
Located in the Great Plains region, Oklahoma has everything a traveler needs for an adventurous and memorable vacation. The state has a history of native people and tribes like the Cherokees settling in the area and even today the place has a unique charm owing to its varied demographics. In Oklahoma there are over 25 Native American languages spoken in addition to English and German.There is a lot to do during an Oklahoma vacation and if you want an authentic thrill a trip to a casino like the Will Rogers Downs in Claremore is bound to be an exciting experience.
Renting an Oklahoma cabin gives you all the amenities of a typical hotel but with the comforts of home. A lake house, mountain cabin, cottage or condo are some of the options you can choose from according to the number of people traveling and your budget. If you are planning your visit during the peak travel season or around the time of popular annual festivals, it is a good idea to book your Oklahoma cabin rental in advance.
What is the weather like in Oklahoma?
Best Time to Visit Oklahoma
Owing to its diverse landscape which includes forests and mountain ranges, Oklahoma has a varied climate that ranges from humid subtropical to semi-arid depending on the part of the state. The climate is characterized by its short winters and long, hot summers.
To truly enjoy the beauty of the state, plan your Oklahoma vacation during the fall season from October to November. The changing colors of the leaves make the land a sight to behold while outdoor recreational activities let you enjoy your vacation even more.
What are the best places to discover the arts and culture of Oklahoma?
Explore Oklahoma's Art and Culture
The native communities in the state celebrate their traditional art, music, and culture in Oklahoma, making it an ideal destination for travelers interested in discovering new cultures. The Philbrook Museum of Art in Tulsa is a well-known cultural institution and features Native American art as well as contemporary art and design collections.
To spend a day soaking in the rich art and culture of the state visit the Paseo Arts District in Oklahoma City. Built in 1929, this art district features Spanish revival architecture, over 70 artists, live music, boutiques and restaurants which co-exist in perfect harmony. Take part in the First Friday Gallery Walk to experience one of the oldest art walks in the city.
What are the best activities for families in Oklahoma?
The Best Activities for Families in Oklahoma
If you're looking for exciting adventures with your family, Oklahoma has plenty to offer. Beavers Bend State Park, in southeast Oklahoma, offers breathtaking scenery and plenty of recreational activities for the whole family. Tee off at the 18-hole Cedar Creek Golf Course, hike the 26-mile David Boren trail, or enjoy aquatic activities along the pine-studded shoreline during your visit to the park.
Located in Oklahoma City, White Water Bay is one of Oklahoma's biggest water parks, providing never-ending wet and wild fun for adults and kids alike. Here, you can splash around in Kid's Kove, or enjoy a tube ride through Keelhaul Falls.
Located in northeast Oklahoma City and spreading across 119 acres, the Oklahoma City Zoo and Botanical Garden has more than 1,900 animals and a variety of plant species. Be sure to explore Aquaticus with its seals and sea lions, the Children's Zoo with its hand-on interactions with animals, and the butterfly garden, with over 15,000 plants.
The Myriad Botanical Gardens in downtown Oklahoma City is a lush 15-acre urban park space featuring multiple densely landscaped areas. The park's main highlight is the Crystal Bridge Tropical Conservatory, an expansive collection of tropical and desert plants that are watered to mimic their natural seasonal patterns.
What are the best nightlife spots in Oklahoma?
Revel in the Vibrant Oklahoma Nightlife
If you want to spend the evenings exploring the nightlife, step out of your Oklahoma vacation rental and head to the Bricktown Entertainment District located in downtown Oklahoma City.
Take a romantic ride on a horse-drawn carriage or take a tour of the Bricktown Canal on a water taxi for a truly unforgettable experience.
Frequently Asked Questions
How much does it cost to rent a vacation rental in Oklahoma?
On average, a Hotel rooms or House rentals in Oklahoma costs $54 per night.
What amenities are most popular for vacation homes in Oklahoma?
The most popular amenities for home rentals in Oklahoma include accommodations that have: internet, TVs, and pools.
How many vacation rentals are in Oklahoma?
Discover 16855 vacation rentals available to book in Oklahoma.
Are pets allowed in vacation rentals in Oklahoma?
Yes, there are 1,688 vacation homes in Oklahoma that allow pets, with an average price of $128 per night.
What's the best time of year to travel to Oklahoma?
Oklahoma has its warmest time of year around July and August, with average nightly prices being around $54.
We list offers from thousands of providers, including: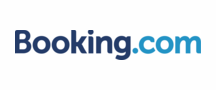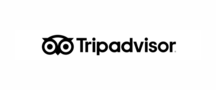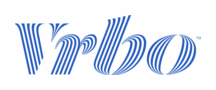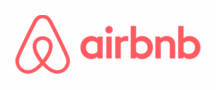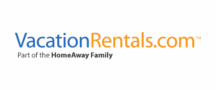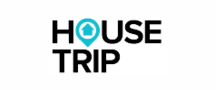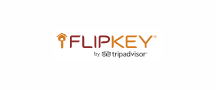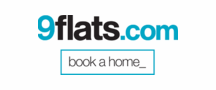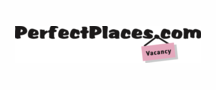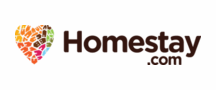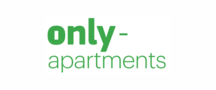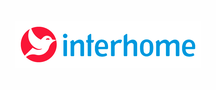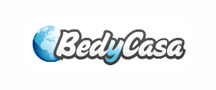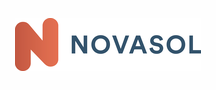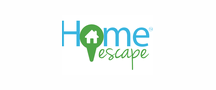 Explore More Vacation Ideas