Choose the perfect vacation rental
Book a vacation home with more flexibility
Save up to 80%
Best Vacation Home Deals in Ocean City
Book the ideal vacation home for as little as $101 per night by searching through the 8447 options being offered in Ocean City. Using HomeToGo's search feature you can instantaneously compare the prices of each listed rental to discover the best deal and save up to 78%.
Recommended Vacation Rentals in Ocean City
Find your perfect vacation rental in Ocean City: from $101 per night
Vacation Houses With Pools
Dog-Friendly Vacation Rentals
Best vacation rentals with a balcony
Popular Rental Amenities in Ocean City
Above, you can find the most frequently used filters in Ocean City and the number of properties that provide them. Ocean City is the right place to book a rental if you can't imagine a vacation without internet or you want to tune out with some TV time, as the most common amenities are "internet" and "TVs." Plan your vacation in advance if you bring your pet everywhere or you want to hang out and relax outside. There are just 159 listed rentals with "pets Allowed" and 185 properties with "yards."
The Weather in Ocean City
The above is a climate diagram for Ocean City. July is the warmest month of the year in Ocean City with temperatures reaching a maximum average of 84°. On the other hand, you could have temperatures dropping under 26° in January. The rainiest month is March while the driest month is May.
7-Day Weather Forecast in Ocean City
Accommodations for your vacation in Ocean City
In Ocean City, apartment rentals are the most typical vacation accommodation type. Additionally, the average nightly cost of apartment rentals in this destination is $449, and their size, on average, is 1,100 ft². Furthermore, most apartment rentals in Ocean City can welcome 7 people, which makes it a wonderful vacation spot for large groups. You can also compare other accommodation types in Ocean City. Hotel rooms are, for example, another popular property type there with 1,449 being offered. Hotel rooms in Ocean City are 520 ft² on average, with average prices of $350 a night.
It's Time to Unwind at Your Dream Ocean City Vacation Home
Beachside vacation homes in Ocean City open onto 10 miles of sandy beach and three miles of boardwalk, which are inundated with attractions, including over 200 excellent restaurants, plus 17 championship golf courses.
What are the best places to discover the arts and culture of Ocean City?
Get Artsy!
Ocean City Center for the Arts is a riot of color, and includes classes, events and exhibits for both adults and children. The whole family can get involved in painting and pottery classes, while enjoying the latest works by international artists at the gallery.
What are the best activities for families in Ocean City?
Ocean City with Kids
The largest water park for miles around, Splash Mountain has a total of 17 different flumes that your family will love. Kiddie Pools let the less confident swimmers float about without any worries, while adrenaline pumping rides test the nerves of daredevils. Try Stealth, the park's 45 foot high half pipe slide, or plunge into The Black Hole. If this wasn't enough, there are more at the nearby Jolly Roger Amusement Park, and Speedworld, where you can race the kids around the tracks.
What are the best nightlife spots in Ocean City?
The 5 Best Nightlife Spots Near Your Ocean City Beach House
1. Brass Balls Saloon
Despite its compact size, this longstanding restaurant is a fun spot not just for breakfast, lunch, or dinner, but a drink at the funky bar.
2. Seacrets, Jamaica U.S.A.
This nightclub offers quality Caribbean-inspired dishes, tropical cocktails, and dance floors where you can groove to live music. The ambiance is cool, and some describe the place as the so-called Jamaica of the U.S., because once you get there, you forget about all your worries.
3. The Sandbar
This is a karaoke and sports bar ideal for drinks, singing, and socializing.
4. Caribbean Pool Bar
This rooftop bar is great for enjoying live music with a view, after a dinner of American and Caribbean cuisine.
5. H2O Under 21 Dance Club
For visiting teens, this club is ideal, as it is exclusively geared toward guests under 21 years old. They can dance and enjoy memorable foam and bikini parties. The staff is respectful and accommodating; parents should feel free to approach them if you have any queries.
Where are the unique attractions in Ocean City?
Water Sports on Your Ocean City Vacation
With clean water and a consistent breeze, Ocean City provides the perfect atmosphere for watersports like kitesurfing, sailing, windsurfing, and parasailing. And of course, if you just want to walk down to the water from your Ocean City beach house rental and take a dip, you can do that, too.
1. Bayside Boat Rentals & Jet Ski Rentals
This Ocean City boat rental service offers boats and jet skis that are high-quality and well-maintained. From the staff, you'll receive clear instructions and guidance to ensure that you can enjoy a safe, fun time. The company also offers life vests at no additional charge.
2. Odyssea Watersports
Head here to rent water sports equipment like jet skis, stand up paddle boards, kayaks, limo boats, as well as Sea-Doos. The employees of Odyssea Watersports are experienced and have put in place safety measures to ensure customers' safety.
3. 48th Street WaterSports
This service provides great water sports equipment, clear instructions, and life jackets for children. Enjoy windsurfing, kayaking, sailing, and stand up paddle boarding.
4. Fishing charters
A number of different companies offer half- and full-day fishing trips, during which you might catch tuna, sea bass, and rockfish.
5. Surfing
Visitors both young and old can get quality surfing instruction in Ocean City. There are ample surf shops for rentals and other gear, and the K-Coast Wave Riding School offers lessons.
What are the best events and festivals in Ocean City?
Top Events
1. Bike Week
Typically held annually over a long weekend in September, OC BikeFest is the largest motorcycle rally on the East Coast. The event's central location is the Ocean City Inlet, and the goings-on usually take place at the same time as the Delmarva Bike Week which runs through Salisbury, Seaford, and Ocean City. Expect vendors, live music, and of course, motorcycles galore.
2. Cruise Week
Every year for a few days in May, visitors can enjoy Cruisin' Ocean City, a car event that draws hot rods, custom-made cars, and more, from across the U.S. and Canada. There are also concerts and vendors in addition to the car shows.
3. Jeep Week
OC Jeep Week takes place in late August. Jeep aficionados make the most of a sand course and beach crawls by the sea, as well as vendors set up at the convention center. If you'd like to participate with your own Jeep, be sure to register online in advance.
What are the must-see attractions in Ocean City?
The Top 5 Attractions Near Your Ocean City Vacation Rental
1. Ocean City Life-Saving Station
Travel back in time at this fascinating museum and explore the history of local Native American tribes, or look up your family tree at the genealogy section. Kids will love the interactive discovery room, where they can learn what it was like of be a member of the US Life-Saving Service.
2. Roland E. Rowell Convention Center
This attractive modern building floats over the ocean, playing host to events that engage visitors daily. Seasonal celebrations, festivals and special events are all held here. Watch plays, hear concerts and plunge into the packed exhibition schedule, where you can find something to interest everyone.
3. Ocean City Beach
A tidal wave of attractions await you at Ocean City Beach, whose glittering lights and roller coasters will leave you spinning. It's not just a beach, and the fairground is just the beginning. Water tours, jet skis and miniature golfing are on offer as well as horseback riding, skateboarding and sports parks, to keep you and the kids active for hours.
4. Northside Park
The largest of Ocean City's parks, Northside sprawls for 58 acres, embracing baseball and soccer fields, a fishing lagoon, hiking trails and a gymnasium among its community areas. Plus, there's a 21,000 capacity multi-sport arena where you and the family can catch a game.
5. Ocean City Boardwalk
Running the length of Ocean City, this boardwalk is considered one of America's most distinctive, dating back to Ocean's beginnings as a resort town in 1902. A blend of history and culture meet you as you stroll its length. You'll encounter amusement arcades, restaurants, shops and nightlife on your way.
Frequently Asked Questions
How much does it cost to rent a vacation rental in Ocean City?
On average, a Apartment rentals or Hotel rooms in Ocean City costs $101 per night.
How many vacation rentals are available to book in Ocean City?
There are currently 7792 vacation homes in Ocean City to browse and book for your next trip.
What amenities are most popular for vacation homes in Ocean City?
The most popular amenities for home rentals in Ocean City include accommodations that have: internet, TVs, and pools.
How many vacation rentals are in Ocean City?
Discover 7792 vacation rentals available to book in Ocean City.
Are pets allowed in vacation rentals in Ocean City?
Yes, there are 197 vacation homes in Ocean City that allow pets, with an average price of $364 per night.
What's the best time of year to travel to Ocean City?
If booking a vacation rental in Ocean City, consider that rainy season is usually in March or December, with May often being the driest.
We list offers from thousands of providers, including: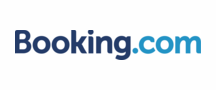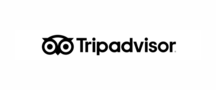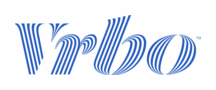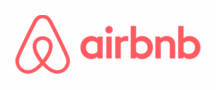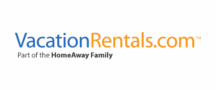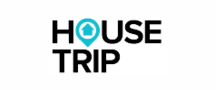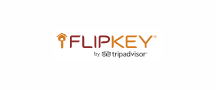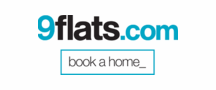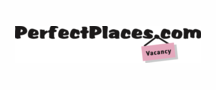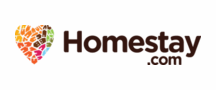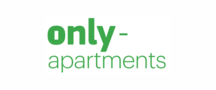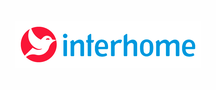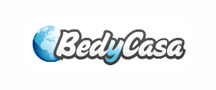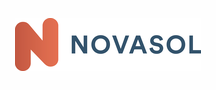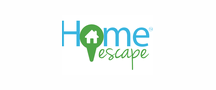 Vacation Destinations Near Ocean City
Explore More Vacation Ideas