Choose the perfect vacation rental
Top Vacation Destinations in North Carolina
Save up to 60%
Best Vacation Home Deals in North Carolina
Book the ideal property from $64 per night by exploring the 70462 properties being offered in North Carolina. The website HomeToGo instantaneously compares all of these offers so you can save up to 60%!
Recommended Vacation Rentals in North Carolina
Find your perfect vacation rental in North Carolina: from $64 per night
Vacation Houses With Pools
Dog-Friendly Vacation Rentals
Best vacation rentals with a balcony
Popular Rental Amenities in North Carolina
Check above for the most preferred filters in North Carolina and the number of rentals that provide them. In North Carolina, 44,815 accommodations provide "internet". Consequently, if you need internet access during your vacation, select the internet filter to compare these accommodations. You can also search for a rental in North Carolina if you want a rental with a jacuzzi as 4,856 of the listed rentals there offer "hot tubs."
Price and Availability Index in North Carolina
Vacation Rental Price Information in North Carolina
The graph shows the average rental prices for the next twelve months in North Carolina. $458 is the highest price average in the next twelve months. Prices decrease in December to an average of $237 per night (12/25 - 1/1).
Rental Availability Information in North Carolina
Find out the percentage of available rentals in North Carolina with the graph above. Be careful if you plan to go to North Carolina in December, as it comprises the busiest week of the next 12 months (12/25 - 1/1). On the other hand, the week with the most available offers is in September (9/24 - 10/1).
The Weather in North Carolina
7-Day Weather Forecast in North Carolina
Accommodations for your vacation in North Carolina
In North Carolina, hotel rooms are the most common accommodation type. Additionally, hotel rooms in North Carolina have an average cost of $155 a night and a median size of 380 ft². Furthermore, these rentals are excellent for 4 as that is the average number of guests hotel rooms can welcome in North Carolina. You can also search and find other types of accommodation in North Carolina. House rentals are, for example, another popular property type there with 17,508 offers to compare. These accommodations cost $543 per night on average and have an average size of 2,280 ft².
Stay at a North Carolina Cabin Rental to Explore Mountains and More
North Carolina (NC), a popular vacation destination, offers a variety of outdoor activities, from sandy beaches to winding mountain trails. The state is also a culinary destination, renowned for its barbecue style, and it's also home to some awesome theme parks. Whether near the beach, in the mountains, or the center of a city, North Carolina cabins and vacation rentals are a great way for travelers to experience all the state has to offer.
How to get to North Carolina?
Getting to Your North Carolina Cabin
North Carolina has a few airports on hand. Raleigh-Durham International Airport is located just 14 miles from the center of Raleigh, and there is also Charlotte Douglas International Airport. From either of these, simply rent a car or jump on a bus to get to your North Carolina accommodation.
Where to find the best food in North Carolina?
North Carolina's Cuisine: Barbecue and Beyond
North Carolina is known for barbecue, and there's no shortage of places where you can find it throughout the state. Aficionados know there are two styles of barbecue in the state: Eastern and Lexington. While both are pork-based, Lexington style uses a tomato-based red sauce, and Eastern style uses a simpler vinegar and pepper-based sauce. Visitors can choose from an overwhelming number of barbecue joints, all with their own cooking methods, or time their visit so that they can attend the Lexington Barbecue Festival.
Asheville, another food hub in the state, offers up an eclectic array of food styles – from French comfort food to Caribbean cuisine. It's also a bustling hub for food trucks, such as Gypsy Queen Cuisine, which serves Lebanese dishes, and El Kimchi, a Mexican-Korean fusion food truck.
What is the weather like in North Carolina?
North Carolina's Climate: Breezy Beaches and Snowy Mountains
The climate in North Carolina is incredibly varied due to the wide variations in elevation and the state's proximity to the ocean. In general, visitors can expect warm summers and cool winters with little snowfall. However, coastlines, such as the Outer Banks, are prone to high winds, while mountainous regions such as Pisgah National Forest often see heavy snow.
Snowfall and ski resorts make North Carolina's quaint mountain towns perfect for a cozy cabin in the winter, while summer breezes are inviting at beach rentals. Although outdoor theme parks are usually only open in warmer seasons, many of North Carolina's best attractions can be visited year round.
What are the best places to discover the arts and culture of North Carolina?
The 5 Best Cities in North Carolina for Arts and Culture
1. Charlotte
This city's performance arts centers and companies include the Blumenthal Performance Arts Center and Charlotte Ballet. The Bechtler Museum showcases exciting pieces of 20th-century art. Charlotte is also home to Discovery Place, an interactive science museum that features a variety of interactive science exhibits for kids. The museum also houses the World Alive exhibit, which celebrates the unique biodiversity of earth, from oceans to rainforests.
2. Winston-Salem
Visit the Old Salem Museums and Gardens recaling Moravian settler lifestyles. Another option is the Museum of Early Southern Decorative Arts.
3. Raleigh
Raleigh is a cultural hub with many performance centers, art galleries, and museums. These include the Marble Kids Museum and Carolina Ballet.
4. Asheville
Visit the River Arts District's studios, featuring acclaimed artists. Check out the many performance companies including the Lyric Opera and the Asheville Symphony.
5. Durham
Durham's Nasher Museum of Art has many contemporary paintings and artifacts from around the world. Other cultural venues include the Golden Belt Historic District and the North Carolina Central University Arts Museum.
What are the best activities for families in North Carolina?
The 10 Best Beaches in North Carolina
1. Atlantic Beach: Part of the Crystal Coast, this area offers a family-friendly atmosphere. It's lined with various restaurants and retail shops.
2. Bald Head Island: Accessible only by ferry, Bald Head offers a long strip of beach with a lighthouse. The shore fills with nesting turtles which draw many visitors.
3. Emerald Isle: One of the Crystal Coast's top beach destinations, this island is known for its crystal-clear waters. It's the perfect place to spend in the water or go on a dolphin-watching excursion.
4. Wrightsville Beach: The gentle surf breaks and shallow waters here provide great conditions for watersports. You'll enjoy kiteboarding and surfing here.
5. Carova: An ultimate beach rental getaway, Carova offers a secluded, relaxed atmosphere where guests can bond with Mother Nature. It's only accessible by boat or dirt road.
6. Nags Head: This is a family- and pet-friendly beach with beautiful outer banks. Take the kids go-kart racing, horseback riding, or to many other exciting activities here.
7. Carolina Beach: This beach's gorgeous sands, restaurants, and watersports boosts its popularity. The boardwalk provides exciting rides and games, and also hosts concerts and fireworks.
8. Topsail Beach: Home to the loggerhead sea turtle, visitors can see these magnificent creatures laying their eggs during summer here. The area also offers surfing, fishing, bathing, and boating.
9. Kure Beach: Nature lovers will not only enjoy the beach and pier here, but also a nearby aquarium park featuring alligators, turtles, seahorses, and stingrays.
10. Shackleford Banks: Located in Carteret County, there's great camping, shelling, and scalloping areas here. Don't miss the feral horses that roam the area.
What are the best nightlife spots in North Carolina?
Evenings in North Carolina
North Carolina cabin rentals are great for family bonding nights, relaxing with the kids under a canopy of stars in the garden, or listening to the waves lapping just outside your window. North Carolina has some of the best food in this part of the United States. Restaurants serve great American classics like giant burgers and tasty steaks. Try the Mash House for local craft beer and juicy ribs, or the Salt and Lime Cabo Grill for Tex-Mex cuisine. Another standout restaurant is Good Food in Charlotte.
Where are the unique attractions in North Carolina?
The 10 Most Instagrammable Sights in North Carolina
1. NASCAR Hall of Fame: Located in Charlotte, this building's exterior features a polished steel Mobius structure and unique exhibition illumination. There's also a theater and a 360-degree Hall of Honor.
2. Tryon Palace Gardens: Designed in the 1950s by architect Morley Jeffers Williams, these gardens spread across 16 acres of lush greenery. They are reminiscent of Great Britain's aristocratic gardens from the 18th century.
3. Thalian Hall: One of the oldest theaters in America, this building has a detailed, refurbished interior. It's played host to a variety of arts performances, festivals, and lectures.
4. Airlie Gardens: Walk along sculpted hedges among historic structures and take in the pleasant views. Lakes add to the peaceful scenery here, and over 100,000 azaleas are in blossom in spring.
5. Duke University Chapel: This university chapel features a contemporary Gothic design. It features towering piers, sharp arches, and grooved vaults.
6. The Harvey B. Gantt Center: This center for African-American arts and culture in Charlotte honors the local Myers School. It features a quilted pattern exterior with alternating steel meshwork and glass windows.
7. Basilica of St. Lawrence: This Asheville church was built in the Catalan style. The main altar features carvings and sculptures that blend beautifully with its stained glass windows.
8. Raleigh Union Station: This modern train station was built in a former steel warehouse. Its rooftop patio area offers panoramic views of the local skyline.
9. State Capitol Building: This 19th-century building features Greek-inspired architecture. It features vaulted ceilings, fine masonry, and a spectacular rotunda.
10. AIA Center for Architecture and Design: This sustainably-designed building features a beautiful exterior with dramatic right angles. The exterior is finished with wood from native local trees.
What are the must-see attractions in North Carolina?
8 Must-See Attractions in North Carolina
1. Wheels Through Time Transportation Museum
Wheels Through Time in Maggie Valley is a superb collection of rare American motorcycles, cars, and motoring memorabilia. Learn all about the history of American vehicles in a garage-feel setting.
2. Cape Hatteras Lighthouse
Located in Buxton, Cape Hatteras is the tallest brick lighthouse in the USA and home to a museum and visitor center where you can learn about the history and heritage of the area.
3. Sarah P. Duke Gardens
The Sarah P. Duke Gardens in Durham are famous for stunning landscape design and extraordinary plant quality. Open year-round, they allow visitors to experience and enjoy the changing seasons.
4. Battleship North Carolina
Now moored in Wilmington, the Battleship North Carolina takes you back in history to WW2. You'll hear crew stories and learn about combat and daily life in the Pacific.
5. Biltmore Estate
Built by George Vanderbilt, the huge estate is the largest home in America. Spread across 8,000 acres, the Biltmore Estate offers the visitor both a beautiful château style house and expansive gardens to explore.
6. Carowinds
Families can experience thrill rides and water-filled fun at Carowinds amusement park. It sits on the border of North and South Carolina, and is home to some of America's top roller coasters.
7. The North Carolina Zoo
Located in Asheboro, this zoo is home to an impressive collection of exotic animals, and is the perfect place to take kids with an interest in wildlife.
8. Great Smoky Mountains National Park
Located between North Carolina and Tennessee, visitors to this US National Park will experience beautiful, lush rainforests, wildlife, and flora.
Frequently Asked Questions
How much does it cost to rent a vacation rental in North Carolina?
The average nightly price for vacation rentals in North Carolina is $64.
How many vacation rentals are available to book in North Carolina?
September has the highest amount of available Hotel rooms and House rentals in North Carolina, so you can expect plenty of offers, even for last-minute bookings.
What amenities are most popular for vacation homes in North Carolina?
Most travelers search for internet, TVs, and pools when booking a vacation rental in North Carolina.
How many vacation rentals are in North Carolina?
North Carolina has 69232 Hotel rooms and House rentals on offer to rent.
Are pets allowed in vacation rentals in North Carolina?
If traveling with a dog in North Carolina, 13% of vacation rentals allow pets.
What's the best time of year to travel to North Carolina?
North Carolina has its warmest time of year around July and June, with average nightly prices being around $64.
We list offers from thousands of providers, including: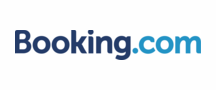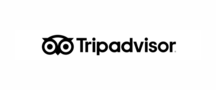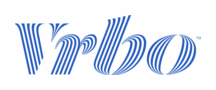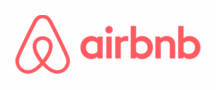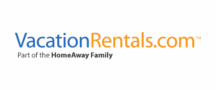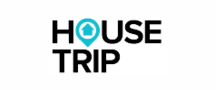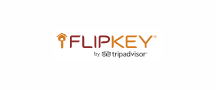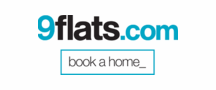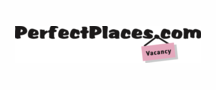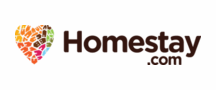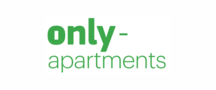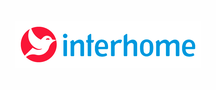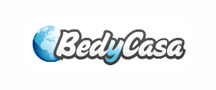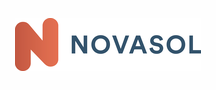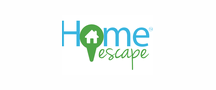 Explore More Vacation Ideas