Save up to 40%
Best Vacation Home Deals in North Captiva Island
Book a dreamlike accommodation for as little as $110 per night by searching through the 380 options listed in North Captiva Island. HomeToGo, a vacation rental search engine, instantaneously compares all of these rentals so you can save up to 40%!
Recommended Vacation Rentals in North Captiva Island
Find your perfect vacation rental in North Captiva Island: from $110 per night
Vacation Houses With Pools
Apartments With Balconies or Patios
Vacation Homes With Fishing Spots Nearby
Popular Rental Amenities in North Captiva Island
The above filters will help you find your dream accommodation in North Captiva Island. Most of the properties in North Captiva Island include "TVs" or "barbecues," which makes it a fantastic vacation destination if you want to tune out with some TV time or you love to grill out. Not as many vacation homes in North Captiva Island are available if you want to hang out and relax outside or if you travel with your pet as "Pets Allowed" and "yards" are not often available in North Captiva Island.
The Weather in North Captiva Island
Check out our climate diagram to find the perfect month for your vacation. On average, the warmest month is June. However, temperatures can go lower than 55° in North Captiva Island in January. The rainiest month is June while the driest month is November.
Accommodations in North Captiva Island
Find your dream vacation home on North Captiva Island
North Captiva Island is located in Southwest Florida just off the Gulf of Mexico. The island has a number of vacation rentals to choose from ranging from sleek apartments with ocean views to luxury villas with multiple bedrooms and living areas. Spend your days swimming, lazing on the beach, and eating at one of the incredible restaurants. North Captiva Island is a nature lover's dream and you will find plenty to see and do.
Delicious cuisine of North Captiva Island
There are just four restaurants to choose from on this tiny island but each one of them offers delicious food and great service. You can pick up takeaway from the restaurants or buy some fresh seafood and cook for yourself at your North Captiva Island vacation rental.
Those wanting ocean views should try Over the Waterfront Restaurant, perched on a pier with views over Pine Island Sound. The menu is basic and includes pasta, pizza, and fish options. There is a children's menu available and you can request healthier versions of any dish. Booking is recommended due to the popularity of this restaurant.
Barnacle Phil's is a North Captiva Island institution that has been around for many years. They are famous for their burgers, black beans, and rice. Daily specials are offered depending on what is in season and available. This is a great place for takeaways and casual dining.
Activities for children on North Captiva Island
Children will love spending the day at the beach. Build sand castles, look for pretty shells, watch the fish in the rockpools, and swim in the ocean. The beaches are safe and the water is generally calm making this a great place for the little ones
Hire a canoe and go out paddling. There are plenty of coves and inlets to explore. This is the perfect place for younger children to learn to paddle and for older ones to build their confidence in the waters. Paddle and swim around the five mile coastline of North Captiva Island for a family friendly day out.
Learn to fish with experts or teach your kids how to fish on this beautiful shoreline. There are plenty of great fishing spots that are safe for children. Ask the locals when you hire your fishing gear and they will direct you to the best places to fish. There is nothing better that grilling a self-caught fish at your vacation home.
Fun excursions from North Captiva Island
Rent a boat from North Captiva's boat and fun area and head out to explore the nearby islands. You can go to Boca Grande by boat and moor at Millers Point. Rent a golf cart at Miller's point and head out across the island. Visit the old lighthouse, walk through the art galleries, and take in the historical architecture of the town. At lunch, head to the South Grille for a delicious lunch with an ocean view. Spend the afternoon on your boat exploring the waterways surrounding the island.
One of the most popular activities in the area is shelling. There are thousands of beautiful shells along the shore, and you are sure to find a few treasures to take home with you. This is a great activity for young children. Charter a boat and go deep sea fishing just off the coast of North Captiva Island. There are plenty of great fishing opportunities in the area. Catch your own fish and enjoy a delicious fish supper at your vacation rental.
Regular events on North Captiva Island
One of the biggest events on the calendar for North Captiva Island is the 4th of July celebrations. The island is host to an incredible fireworks display at the beach. Locals and visitors gather to enjoy a bonfire on the beach and watch the fireworks. Grab your camp chairs and cooler for an enjoyable celebration at the beach.
Every year in June the island hosts a 5km fun run or walk to benefit the fire department on North Captiva Island. This is a great event to help you keep fit and have fun on your holiday while helping the local community. The walk is open to entrants of any age. Prams and dogs are also welcome to take part.
We compare more than 600 providers, including: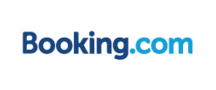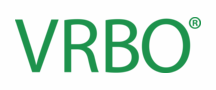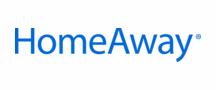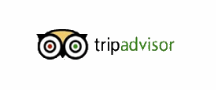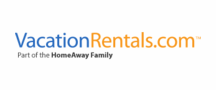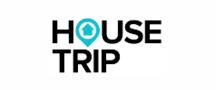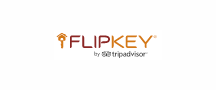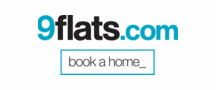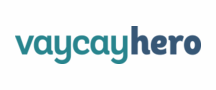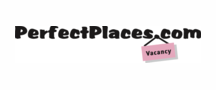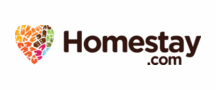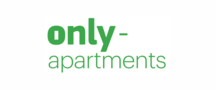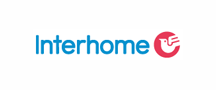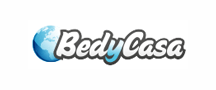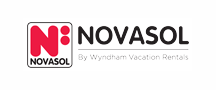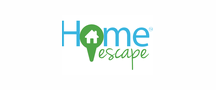 Vacation Destinations Near North Captiva Island