Choose the perfect vacation rental
Save up to 24%
Best Vacation Home Deals in Norman
Compare the 104 accommodations available in Norman and discover the ideal spot for your getaway. Each of the vacation rentals from our partner websites are immediately compared by our algorithm , allowing you to save up to 24%.
Recommended Vacation Rentals in Norman
Find your perfect vacation rental in Norman: from $56 per night
Vacation Houses With Pools
Apartments With Balconies or Patios
Vacation homes and cottages with a garden
Popular Rental Amenities in Norman
Many vacationers pay a closer look at the vacation rentals with a pool. Many of the accommodations have one. Also, accommodations with pools in Norman have an average price of $105 a night. Most of the available vacation rentals with pools are hotel rooms. a few of Norman's vacation rentals offering a pool are located within two miles of water, divide your time between the pool and the waterfront
Museums, Parks, and More with a Vacation Rental in Norman, Oklahoma
Oklahoma's third-largest city, Norman is famous for its charm and vibrant college community. From world-class museums to sophisticated eateries and a thriving nightlife, this destination has it all.
Where to find the best food in Norman?
Top Dining Spots in Norman
In Norman, you're never far away from mouthwatering cuisine. If you like your meal with Mexican zing, then look no further than Pepe Delgados. Famous for its use of fresh ingredients, it's unbeatable when searching for Mexican delicacies. Pop in for some tasty classics such as enchiladas verdes, authentic tacos, and loaded burritos.
Stop at The Mont along Classen Boulevard for some outdoor dining action. On a warm summer's day, there patio is the place to be. Besides its Mexican-inspired foods, they have a great selection of sandwiches, burgers, and salads. Their chili con quesco is a must-taste while in town.
If you enjoy Asian cuisine, then visit O Asian Fusion for mouthwatering noodles, sushi, and various curries. The Thai recipe here is otherworldly, with salmon and vegetables making for a great combination. Grab a portion of shrimp tempura with garlic mayo and enjoy your meal in a relaxed setting.
What are the best places to discover the arts and culture of Norman?
Theatrical Wonders and Cultural Connections in Norman
A vacation in Norman offers much more that parks and restaurants. Stroll through the Sam Noble Oklahoma Museum of Natural History and view interactive displays and fossils from around the globe. Its seven galleries house over six million artifacts. It also offers fascinating lectures and presentations.
Or take your family to the Fred Jones Jr. Museum of Art and peruse the vast collection of American, European, and Asian art and photography. Besides the collections, some educational tours and programs are offered, so you can learn more about the history of this destination.
Wind up your cultural tour with an evening of entertainment at Sooner Theatre. Initially designed in the Spanish colonial style, this restored venue hosts a variety of performing arts, ranging from concerts and dance to live theatre.
What are the best nightlife spots in Norman?
Nightlife in Norman, Oklahoma
Put on your cowboy boots and experience Norman by night, where lively taprooms and buzzing bars keep patrons partying after dark. Join other revelers at the Bluebonnet Bar on 321 E. Main Street for some rocking music as you sip your cold beer.
Norman also features an array of options for casino gaming. Both Riverwind and Thunderbird casinos feature Vegas-style slots, table games, and restaurants. However, Riverwind casino is an ideal spot if you want to gamble as you enjoy live music.
With its homey atmosphere, Red Brick Bar is perfect for enjoying an evening of live music with the family. It's renowned for its friendly staff and you can even sing your heart out in karaoke, each Friday.
Where are the unique attractions in Norman?
Exciting Things to See and Do on Your Norman Holiday
Lake Thunderbird offers excellent opportunities for some exciting outdoors activities. From swimming to kayaking, there are numerous ways to enjoy the lake. But if hitting the water is not for you, you can try archery or horseback riding, or simply take in the picturesque surroundings on a brisk hike.
A vacation in Norman wouldn't be complete without touring Westwood Park. With an extensive golf course, children's playgrounds, and a tennis center, you'll relish every moment of your visit here. For lasting family memories, spend the day splashing and sliding at the Westwood Water Park.
If you're into conservation or are an animal lover, then make a trip to the Oklahoma City Zoo and experience different types of flora and fauna. Encounter a wide range of wildlife, including giraffes, elephants, tortoises, and lions. Stroll through the gardens and marvel at the inspiring plant conservation displays.
What are the best events and festivals in Norman?
Annual Events in Norman, Oklahoma
Norman has numerous festivals that you shouldn't miss if you're on vacation with your family. If you're here in early November, join the locals in celebrating the Downtown Fall Festival along Main Street. It's a fun-filled family event with crowd-pleasing activities such as costume contests and trick and treating.
In November, Norman hosts a Medieval Fair at Reaves Park. It's a free family-friendly event showcasing arts, crafts, games, and entertainment. Jugglers, dancing, and chess contests add flair to the festival. Remember to snap some of the fun before returning to your house rental.
If you're an aviation enthusiast, plan your trip in September and be among the spectators during the Aviation Festival at the Max Westheimer Airport. Besides the display of aircraft, there are plenty of activities like the Jr. Sooner Club that keeps the kids busy.
With so many offering to please all the family, Norman is the ideal destination for you next vacation. Enjoy the very best of it with the comfort of your own lodging.
We compare more than 1,300 providers, including: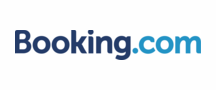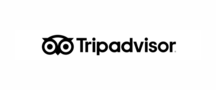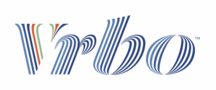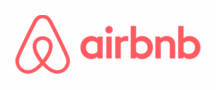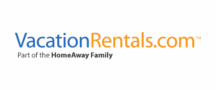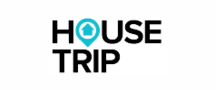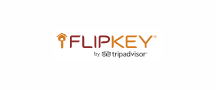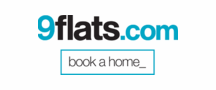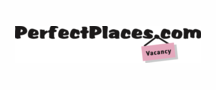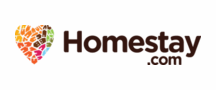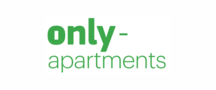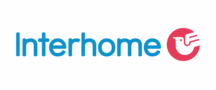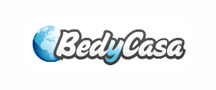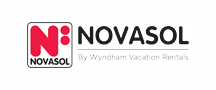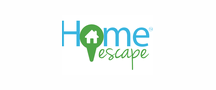 Vacation Destinations Near Norman
Vacation Rentals