Choose the perfect vacation rental
Top Vacation Destinations in New Mexico
Save up to 63%
Best Vacation Home Deals in New Mexico
Book a dreamlike property for as little as $59 per night by searching through the 17706 options available in New Mexico. HomeToGo immediately presents you with the best offers by comparing all of the available accommodations in New Mexico from its various partners.
Recommended Vacation Rentals in New Mexico
Find your perfect vacation rental in New Mexico: from $59 per night
Vacation Houses With Pools
Dog-Friendly Vacation Rentals
Best vacation rentals with a balcony
Popular Rental Amenities in New Mexico
Check above for the most preferred filters in New Mexico and the number of properties that provide them. New Mexico is the perfect destination to book an accommodation if you can't imagine a vacation without internet or you never miss an episode of your favorite show, as the most frequently offered amenities are "internet" and "TVs." Three features that are not often available are "saunas," "hot tubs," and "fishing."
Price and Availability Index in New Mexico
Vacation Rental Price Information in New Mexico
This graph displays the average prices for the next twelve months in New Mexico. The most expensive prices are in December (12/18 - 12/25). Prices reach an average of $560 per night. Opt for a getaway in September (9/10 - 9/17) for optimal savings when heading to New Mexico.
Rental Availability Information in New Mexico
Find out the percentage of available rentals in New Mexico with the graph above. Be careful if you plan to go to New Mexico in December, as it comprises the busiest week of the next 12 months (12/25 - 1/1). Conversely, it is in April (4/2 - 4/9) that the highest percentage of rentals are available.
The Weather in New Mexico
7-Day Weather Forecast in New Mexico
Accommodations for your vacation in New Mexico
Vacationers who are looking for hotel rooms in New Mexico will have plenty of choices, as they are the most frequent accommodation type there. Additionally, hotel rooms there have an average cost of $162 per night as well as a median size of 360 ft². Furthermore, if you are going in a group of 4, hotel rooms are the perfect property type in New Mexico, as they usually welcome this exact group size. Users who prefer something other than hotel rooms can also compare many house rentals, which are the second most popular accommodation option in New Mexico. The average size of house rentals in New Mexico is 1,990 ft², and the average price is $566 a night.
Vacation Homes in New Mexico Offer You a Unique Travel Experience
The mountain state of New Mexico boasts strong influences from both Hispanic and Native American cultures. Whether you are an adventure junkie, a nature lover, or a foodie, this state has something on offer for you. Visit New Mexico for surreal vistas, beautiful murals, fiery food, and numerous cultural events.
Instead of choosing to stay at a regular hotel, consider one of the area's many vacation rentals. Vacation homes have become popular today because they offer you the opportunity to experience a new area while having the comforts of home. There are several options to choose from in New Mexico, from vacation cabins to houses with several bedrooms.
What is the weather like in New Mexico?
The Best Time to Plan a Visit to New Mexico
New Mexico – with deserts, high plains, and mountains – has an arid to semi-arid climate. The best time to visit this charming state is in the fall, when some of its best annual events take place. If you're thinking of visiting one of the ski resorts in the northern part of the state, plan your vacation between December and March. On the other hand, if you're visiting New Mexico to see its beautiful desert vistas, come in mid or late spring, which is when the wildflowers bloom in the desert areas.
What are the best activities for families in New Mexico?
The Best Activities for Families in New Mexico
Whatever the season, New Mexico family vacations promise plenty of outdoor activities. During winter, Taos Ski Valley offers amazing views and ski trails catered towards all ages and abilities. The hiking trails and rivers of the Sangre de Cristo mountains provide respite from the summer heat of the Chihuahuan Desert, although its otherworldly rock formations and unique landscapes are worth seeing year-round. The gigantic underground limestone cave complex of Carlsbad Caverns National Park is another cool place (in more ways than one) to visit during summer, while the White Sand National Monument and its incredible gypsum dunes attract visitors year round. If you're planning a New Mexico family vacation in September, don't miss the world-famous annual Albuquerque International Balloon Fiesta, when colorful balloons fill the skies above the Rio Grande River and Sandia Mountains.
New Mexico's cities likewise have many draws for family vacations. Historic Santa Fe, founded in 1610 and rife with eye-catching Spanish-era colonial architecture, is famous for its resorts and spas, where you can relax and unwind in total serenity and beautiful surroundings. The Georgia O'Keefe Museum pays homage to the city's most famous resident artist and her iconic New Mexico landscape paintings, and just outside the city are several significant Native American cliff dwellings, including Taos Pueblo and the Bandelier National Monument. Albuquerque has its own significant archaeological site with prehistoric art at Petroglyph National Monument, as well as the New Mexico Museum of Natural History and Science and the Hinkle Family Fun Center amusement park.
Where are the unique attractions in New Mexico?
Explore Your Adventurous Side at These New Mexico Attractions
Traveling to New Mexico will give you all sorts of opportunities to engage in adventurous activities. One of the must-see attractions in New Mexico is Carlsbad Caverns National Park. It is made up of approximately 120 known caves, most of which are underground. Go on a tour of this attraction to explore its peculiar geological formations.
If you're looking for adventure, another attraction you can visit is Taos Ski Valley. This valley is located in the Sangre de Cristo Mountains, northeast of Taos. Attracting thousands of adventure junkies every year, it is home to over 100 runs covering approximately 1294 acres.
What are the best events and festivals in New Mexico?
Local Events to Look Forward to in New Mexico
Travelers from across the globe make their way to Albuquerque, New Mexico, for the International Balloon Fiesta in October. Albuquerque's setting is one of the best in the world for hot air ballooning. During the week-long celebration, from anywhere in the city, you can see the vibrant colors of hot air balloons filling the sky.
Another event that you can look forward to in New Mexico is the Santa Fe Wine & Chile Fiesta. At this event, 90 national wineries work together with 75 of the best restaurants in Santa Fe. This annual five-day event features activities such as wine seminars, cooking demos, dinners, and winery luncheons.
Frequently Asked Questions
How much does it cost to rent a vacation rental in New Mexico?
The average nightly price for vacation rentals in New Mexico is $59.
How many vacation rentals are available to book in New Mexico?
April has the highest amount of available Hotel rooms and House rentals in New Mexico, so you can expect plenty of offers, even for last-minute bookings.
What amenities are most popular for vacation homes in New Mexico?
The most popular amenities for home rentals in New Mexico include accommodations that have: internet, TVs, and pools.
How many vacation rentals are in New Mexico?
Discover 17518 vacation rentals available to book in New Mexico.
Are pets allowed in vacation rentals in New Mexico?
If traveling with a dog in New Mexico, 14% of vacation rentals allow pets.
What's the best time of year to travel to New Mexico?
June and July are typically the warmest months in New Mexico with temperatures around 91 °F. January and February in New Mexico are the coldest, with 44 °F on average.
We list offers from thousands of providers, including: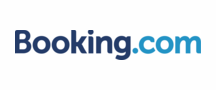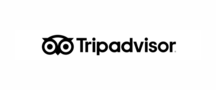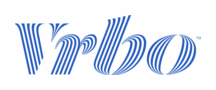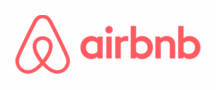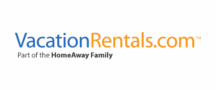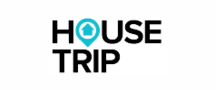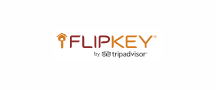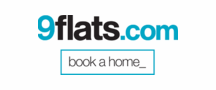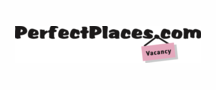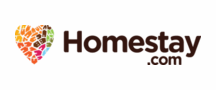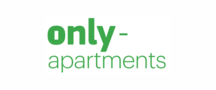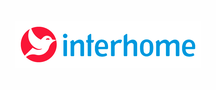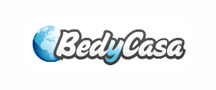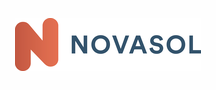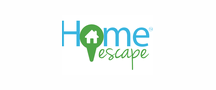 Explore More Vacation Ideas