Choose the perfect vacation rental
Top Vacation Destinations in New Jersey
Save up to 86%
Best Vacation Home Deals in New Jersey
Recommended Vacation Rentals in New Jersey
Find your perfect vacation rental in New Jersey: from $69 per night
Vacation rentals with Wi-Fi
Apartments and vacation rentals with a kitchen
Vacation Rentals With Fireplaces
Popular Rental Amenities in New Jersey
Our search page's filters will help you find the ideal rental in New Jersey. You can easily find a property matching your criteria in New Jersey if you need internet access during your vacation or you never miss an episode of your favorite show, as most accommodations offer "internet" and "TVs." Not as many vacation rentals in New Jersey are available if you are looking for a pet-friendly rental or if you want to sweat it out in a sauna as "saunas" and "pets Allowed" are not often provided in this destination.
Price and Availability Index in New Jersey
Vacation Rental Price Information in New Jersey
This graph displays average prices of the vacation rentals and holiday apartments located in New Jersey. Prices reach a peak a week in December. The price per night in a vacation rental in New Jersey this week (12/18 - 12/25) costs on average $230. Prices decrease in August to an average of $111 per night (8/28 - 9/4).
Rental Availability Information in New Jersey
Check out the graph above to find out how many accommodations are available in New Jersey(in %). In a week of August (8/28 - 9/4), 32% of the vacation rentals are booked. Conversely, you will find the highest percentage of available offers in New Jersey in October (10/23 - 10/30).
The Weather in New Jersey
7-Day Weather Forecast in New Jersey
Accommodations for your vacation in New Jersey
One-third of the accommodations (38.98%) in New Jersey are hotel rooms. They are the most typical vacation properties in this destination. Additionally, hotel rooms in this destination have an average price of $217 per night and an average size of 390 ft². Moreover, this type of lodging is great for couples and small groups, as most of the hotel rooms can welcome 3 guests. Users who prefer something other than hotel rooms will also find many house rentals, which are the second most popular property type in New Jersey. These properties cost $733 a night on average and have an average size of 2,180 ft².
Enjoy the Garden State With New Jersey Vacation Rentals
Whether you need to take a break from work and spend time in nature, go on a family vacation with the kids or head to a destination that has several options for entertainment with a group of friends - New Jersey (NJ) has plenty of options for all visitors.
With 10 miles of beautiful coastline, the state is an excellent vacation destination for lovers of the sun and sand. Discover the charm of Cape May or try some outdoor activities at the Delaware Water Gap National Recreation Area for a trip full of adventure.
With so much to see and do, you are sure to have a memorable time in New Jersey. Staying in a vacation home or cabin rental that gives you that home-like coziness, along with several facilities, will make the experience even better.
How to get to New Jersey?
Getting to New Jersey
Jersey City is a 20-minute trip from New York City and the easiest way to arrive is to take the PATH train. Other options for getting to Jersey City from NYC include the NJ Transit trains or the NY Waterway Ferries. Those looking to head to a town along the Jersey Shore can take an NJ Transit train from Penn Station. In the summer months, there are buses running from NYC to Atlantic City.
If you are in Philadelphia, it is about a one and a half-hour drive along the I-95 to Jersey City and the total distance is about 90 miles. There is a train from Philadelphia to Atlantic City and the total travel time is about two hours. You can take a flight from most major cities in the US to Newark Airport in Jersey City. You can rent a car from there to get to your particular vacation destination.
What are the top sights in New Jersey?
The Best Beaches in New Jersey
1. Asbury Park Beach: This mile-long stretch of white sand features a boardwalk that is lined with shops and restaurants, and from October to May, it's open to dogs.
2. Point Pleasant: This white sand beach boasts a boardwalk that includes an aquarium, arcade games, food stalls, and shops. The tropical palm trees that line it give the beach an exotic feel.
3. Long Beach Island: Get a beach rental close to this famous beach to enjoy over 18 miles of white sand. The island is home to the Fantasy Island Amusement Park and the Barnegat Lighthouse State Park.
What are the best places to discover the arts and culture of New Jersey?
Art and Culture to Experience in New Jersey
Art lovers will have plenty to see while vacationing in New Jersey, a popular attraction being the Grounds for Sculpture which is a sprawling museum and sculpture park in Hamilton. Visitors can view exhibits by many contemporary artists and spend some time in the beautiful park area.
New Jersey is also home to several music and entertainment venues. If you love country and bluegrass music, Albert Music Hall is the place to visit. Located in Waretown, the concert hall hosts live stage performances by different music bands of the tristate area every Saturday.
What are the best activities for families in New Jersey?
Family-Friendly Things to Do
Vacationing with children can be tough if your vacation destination does not have enough options to keep them entertained and happy. But while in New Jersey, there is no such problem with its numerous child-friendly attractions.
Take the little ones to the Adventure Aquarium in Camden for a fun-filled day of viewing varied marine life including sharks and sting rays. Kids will love seeing hippos from close quarters, while the 4-D theater is a thrilling experience for visitors of all ages.
The Liberty Science Center is particularly special for children who love exploring the world of science, and this interactive museum will keep them entertained for hours. They also get to learn about robotics, energy and much more.
What are the best nightlife spots in New Jersey?
Exploring Nightlife in New Jersey
If you love exploring the nightlife wherever you go, you have several options while staying in a New Jersey vacation home. From casinos to hot nightclubs, there is more than you can cover.
Harrah's Resort in Atlantic City is a dream party venue. Hot tubs, in-ground heated pool, a well-stocked bar and private cabanas that you can rent - these are just some of the features.
Try your luck at the Borgata Hotel Casino & Spa which has a 161,000-square-foot casino complete with more than 4,000 slot machines. You are sure to lose track of time here!
Frequently Asked Questions
How much does it cost to rent a vacation rental in New Jersey?
The average nightly price for vacation rentals in New Jersey is $69.
How many vacation rentals are available to book in New Jersey?
There are currently 23782 vacation homes in New Jersey to browse and book for your next trip.
What amenities are most popular for vacation homes in New Jersey?
Most travelers search for internet, TVs, and pools when booking a vacation rental in New Jersey.
How many vacation rentals are in New Jersey?
New Jersey has 23782 Hotel rooms and House rentals on offer to rent.
Are pets allowed in vacation rentals in New Jersey?
If traveling with a dog in New Jersey, 8% of vacation rentals allow pets.
What's the best time of year to travel to New Jersey?
June and July are typically the warmest months in New Jersey with temperatures around 91 °F. January and February in New Jersey are the coldest, with 44 °F on average.
We list offers from thousands of providers, including: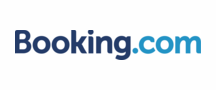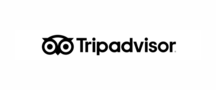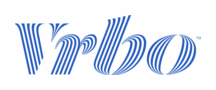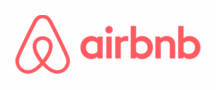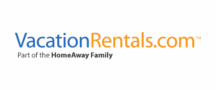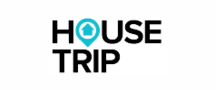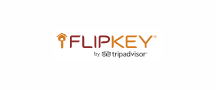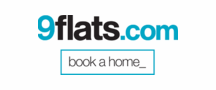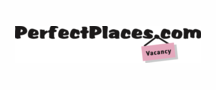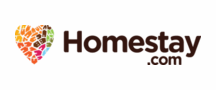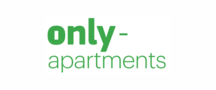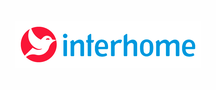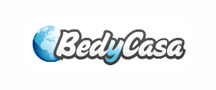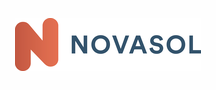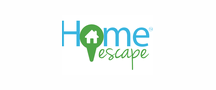 Explore More Vacation Ideas